There's no doubt that Marvel has dominated both the big screen and the small screen. Fans have been loving what Disney+ has offered but we can't forget the television shows that came before.   Netflix had an entire library set up that included  Daredevil, Jessica Jones, and Punisher for example. ABC/Freeform aired a few shows like Agents of SHIELD. on Hulu you can stream Runaways. Fox/FX aired two different X-Men related projects.
But one show never got to see the light of day. Enter Freeform's second planned TV series, New Warriors. Though a pilot was filmed, production on this short lived outing never got off the ground. New Warriors would see the live action debut of Squirrel Girl played by Milana Vayntrub. The cast also included Derek Theler as Mr. Immortal, Jeremy Tardy as Night Thrasher, Kate Comer as Debrii, Calum Worthy as Speedball, Matthew Moy as Microbe, and Keith David. The series would focus on six super powered young people with abilities very different from the Avengers who want to make a positive impact in the world, even if they are not quite ready to be heroes.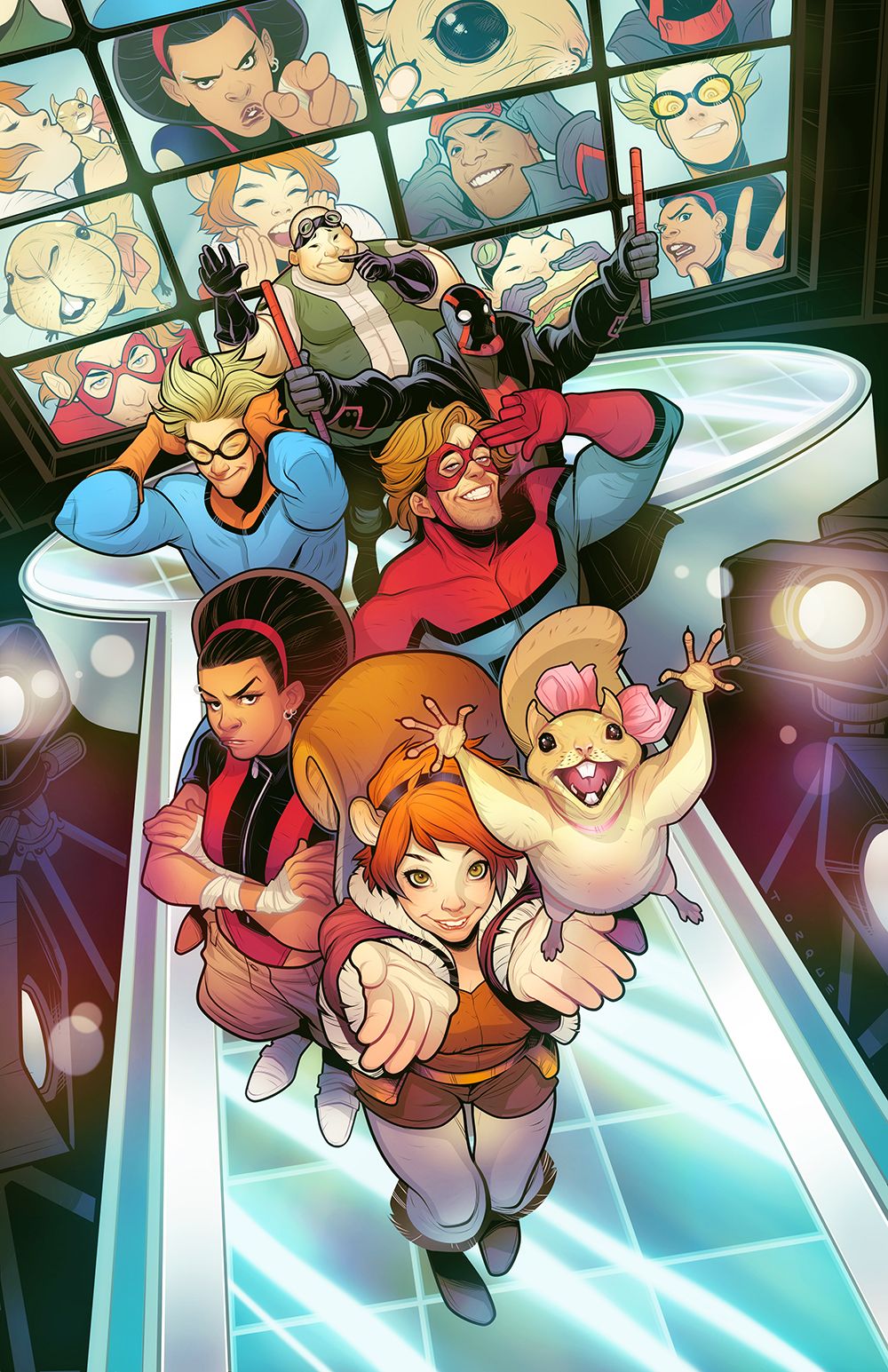 So you're probably wondering and asking yourself, what happened? Well, New Warriors show runner Kevin Biegel took to his Twitter to reveal what could've been. Though he did delete the posts later on, the power of the internet isn't far behind.
New Warriors Set Photos
The first picture showcases Milina as Doreen Green/Squirrel Girl with a stand-in Tippy-Toe squirrel, her squirrelly sidekick in the comics.
The next image shows off her full costume. Just look at that big bushy tail.
The third set photo looks to be Doreen's room. With those Iron Man posters, is it possible this would've been connected to the MCU?
Thanks to Phase Zero, they were able to recover the last batch of photos featuring the entire cast. Right down below Milina's Squirrel Girl seems to be having a good time with Derek's Mr. Immortal.
Next, Milina can be seen with the whole cast and crew in these last two photos and the team fully assembled.
What Happened?
Kevin Biegel explained from a deleted tweet the reason why New Warriors was cancelled before airing. He goes on to explain that:
"A singular power that be killed the show. Because it was too gay. A rich, straight, Brentwood turd."
Per Phase Zero, the exec has since been fired.
Will We See The Characters In The MCU?
It's a real shame for fans of Squirrel Girl that the character never got a chance to shine. While Milina was able to voice her in YouTube's Marvel Rising specials, there could still be some hope for our band of misfit heroes. With Kevin Feige now calling the shots on both the movie and television fronts, rumors say that Charlie Cox's Daredevil and Vincent D'Onofrio's Kingpin are likely to return. With the amount of content that's coming, I have faith we'll see the New Warriors and Squirrel Girl in some form.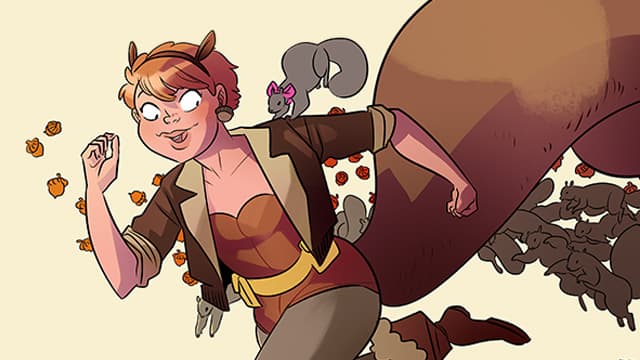 Let us in the comment below what are your thoughts on the matter?
Follow us for more entertainment coverage on Facebook, Twitter, Instagram, and Letterboxd.
Source: The Direct