Tom Holland, set to star in Spider-Man: No Way Home says that Peter Parker is now a full-time Avenger. It has been a pretty smooth ride for Holland as Peter in the MCU and one that people cannot forget. Ever since Tobey brought the character to life and Andrew carried the torch, we all wondered who will carry the legacy. Then, Holland kicks in and that too in the Marvel Cinematic Universe. His biggest feat is easily participating in a universe-saving battle against Thanos with the Avengers. Now, the young actor has revealed that he is not on a contract basis, but he is a full-time Avenger in No Way Home! Check it out!
Tom Holland Says He's A Full-Time Avenger In Spider-Man: No Way Home
Tom Holland was first seen as Peter Parker in Captain America: Civil War and since then he has been doing a great job. Now, when the Homecoming franchise is coming to an end, we wonder what's next for the young hero. His participation in Avengers: Infinity War and Avengers: Endgame definitely changed his life and raised his position in the eyes of coworkers. While speaking to Total Film (via GamesRadar), Holland said:
"At this point in the films, Spider-Man has established himself as quite a powerful and serious Avenger. Doctor Strange sees that in him and treats him like an equal. And throughout the course of the film, their relationship breaks down."
Of course, Spider-Man is to be taken seriously now. But one thing is important to notice and that is he is now facing an Avenger level threat. That is the welcoming of the multiverse and some of Spidey's classic villains such as Doc Ock and Green Goblin. As the MCU states him a teenager, this level of competition will definitely mature Holland's Peter Paker. And as Tony said, "Well kid, you're an Avenger now," things are about to turn up.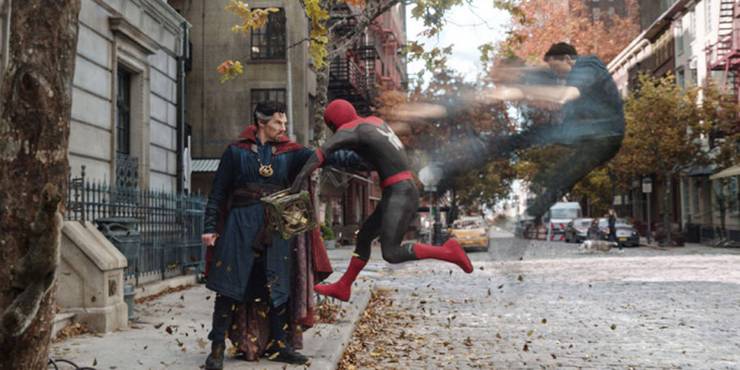 Previously, during the same interview, he also gave us some insights into his relationship with Benedict Cumberbatch's Doctor Strange. It is clear from the trailer that Strange will have more than just a cameo role. Holland revealed that through the course of the film, their relationship will break down and that is not the same as Peter and Tony. Are you excited about Spider-Man: No Way Home? Let us know in the comments below!
Source: Total Film (via GamesRadar)