RDJ as Iron Man is seen as the most perfect superhero castings to ever exist. But there are several other superhero castings as good as RDJ as Iron Man that we should be talking about more.
Henry Cavill Embodies A New Superman For A New Generation
Cavill got a lot of flak for his take on Superman in 2013's Man of Steel. Like fine wine, his portrayal of Kal-El finally found a solid fan base as more and more people warmed up to it. And that is why fans took the news of Cavill being cast out of the DCEU so hardly. Henry Cavill embodied the essence of a very grounded, very human Superman. This Man of Steel had glaring flaws and he knew the world knew he wasn't perfect. Despite being a God, he worked actively to gain the people's trust.
Charlie Cox Turned Daredevil Into A Comic Book Legend
After the debacle that was the 2003 Ben Affleck movie, there was no way Marvel Studios was ever going to let Daredevil enter the big screens. So they gave of the character rights to Netflix. Daredevil then began as a series under Netflix's supervision. Charlie Cox's Matt Murdock was a very nuanced and genuine vigilante. The show was very realistic and gritty, just like the Daredevil comic books portray his adventures to be. And that is exactly why fans had been screaming at the top of their lungs when Cox appeared as Murdock in No Way Home.
Ryan Reynolds Found Redemption With Deadpool
The saga of Green Lantern left a major scar on Ryan Reynolds' career. The role he played in X-Men Origins: Wolverine did not help his case either. Fortunately Fox Studios did agree to Reynolds making a Deadpool movie after years and years of him pestering the studios execs. That was such a wise decision. The wise-cracking mercenary could not have had a better actor to play him. Ryan Reynolds' comic book timing and sense of humor is legendary. He just fit perfectly as Wade Wilson. No actor ever came close to nailing a role as perfectly as RDJ as Iron Man like Reynolds did with Deadpool.
Hugh Jackman Will Always Be Known As The Wolverine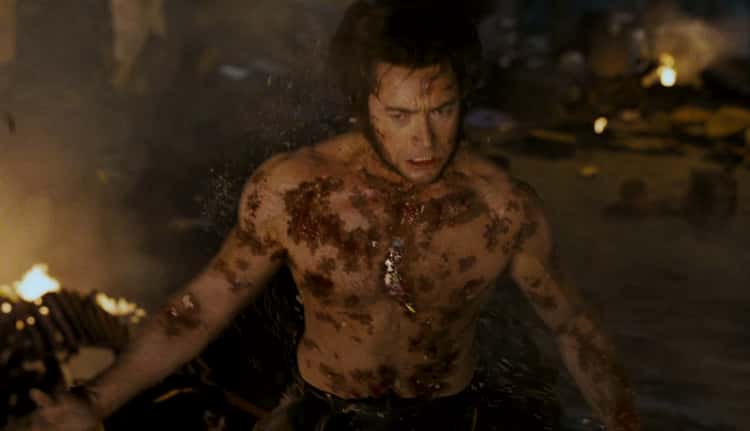 Apart from setting a world record for playing one character throughout multiple movies, Jackman's Wolverine also won our hearts and minds. Sure there are talks of another actor taking on the role but no one can be as classy as Hugh Jackman playing Logan. At the turn of the century, a little known actor became a part of the very first X-Men movie. The rest is history. With his final film as Wolverine being Logan, the fans have put this guy on the same pedestal as RDJ as Iron Man.
Jon Bernthal Is All Rage & Vengeance As The Punisher
When Bernthal appeared as Frank Castle in Daredevil Season 2, we were all biting our nails in sheer excitement. It had been so long since we saw the Punisher on screen back then. And casting Jon Bernthal as the guy was just every fan casting coming true. But Bernthal took his Punisher portrayal a different route than what the earlier movies had established. As a military veteran, Frank Castle as haunted by the demons of his past, PTSD and his past mistakes preying on his sanity every day. RDJ as Iron Man was a quirky tech billionaire with a knack for one-liners. Bernthal was just raw, brutal savagery in a nutshell.
Andrew Garfield Was The Most Balanced Spider-Man
There have been three different actors who have played the role of Spider-Man for three different universes. While we all love Tobey Maguire and Tom Holland, the one Spider-Man actor we just can't live without after No Way Home is Andrew Garfield's Spider-Man from The Amazing Spider-Man movies. It was such a treat watching this underrated actor nail the role of Peter Parker/Spider-Man. He arguably did a better job than his immediate 'Peter Parker' peers in the movie.