Lars Mikkelsen is getting ready to make a live-action appearance in the upcoming Ahsoka series. The series is already a highly anticipated project for fans of the Star Wars franchise and every news regarding it keeps getting better and better. The latest posters have also taken the world by storm. So when the news of Mikkelsen hit the internet, it was not a surprise to see the fans jump in happiness.
This possibility was not so much out of the question, as Rosario Dawson's Ahsoka seemed just as impossible before The Mandalorian's second season changed everything. A lot of things that did not seem possible at first were made so, mostly thanks to Pedro Pascal's hit series. From Dawson's character to Ahmed Best's Kelleran and now Mikkelsen's Thrawn, there seems to be a lot that is waiting for the fans of the franchise.
Also Read: "I haven't heard anything about it yet": Sherlock Actor Lars Mikkelsen, Brother of Star Wars Co-Star Mads Mikkelsen, Shares Disheartening 'The Mandalorian' Season 3 News Leaving Fans Upset
Lars Mikkelsen Returns As Thrawn In Ahsoka
Earlier it was confirmed that Lars Mikkelsen's Grand Admiral Thrawn will be making his live-action debut in Ahsoka after his character was highly loved by the fans. The series was one to attract a lot of fans already, however, this announcement has only become a bigger reason for them to look forward to Dawson's show.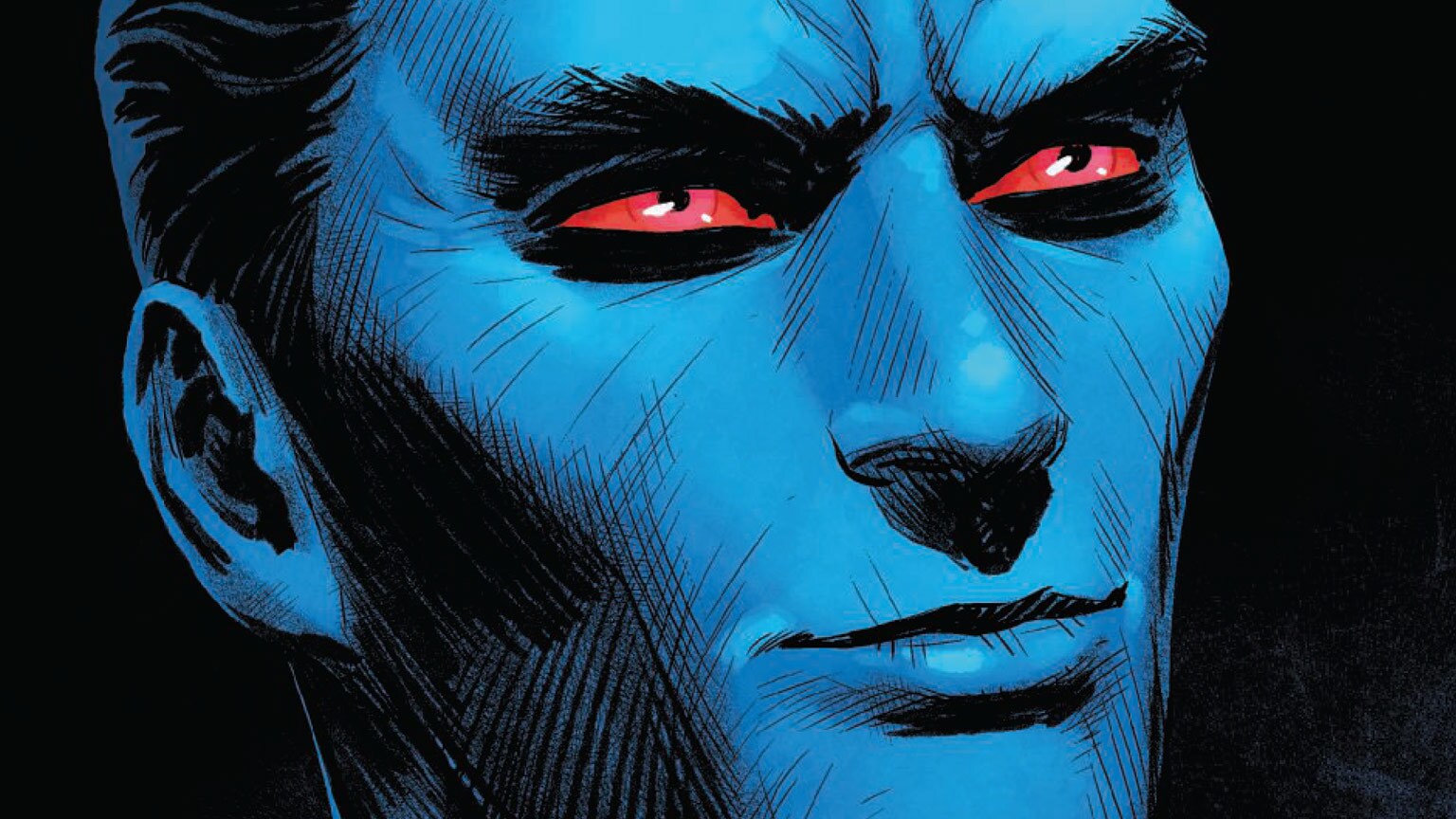 Mikkelsen will be making his live-action debut as Admiral Thrawn, a villain who very quickly became a fan favorite. The antagonist first made an appearance in the books during the 1990s and made his animated debut in 2016 in Star Wars: Rebels. This came to be despite Disney purchasing Lucasfilm and sidelining the character. David Filoni brought him back to his original glory and gave him his cunning personality. Ahsoka had already been looking for Thrawn in Star Wars: The Clone Wars but, that never came to be. So to see the villain coming in the series has been delightful, to say the least.
Also Read: Netflix Kept The Witcher Cast in the Dark on Henry Cavill's Exit, Liam Hemsworth Recast To Keep Morale High? Core Cast Member Was Shocked – "I Didn't Know at All"
Fans Celebrate Lars Mikkelsen's Return To Star Wars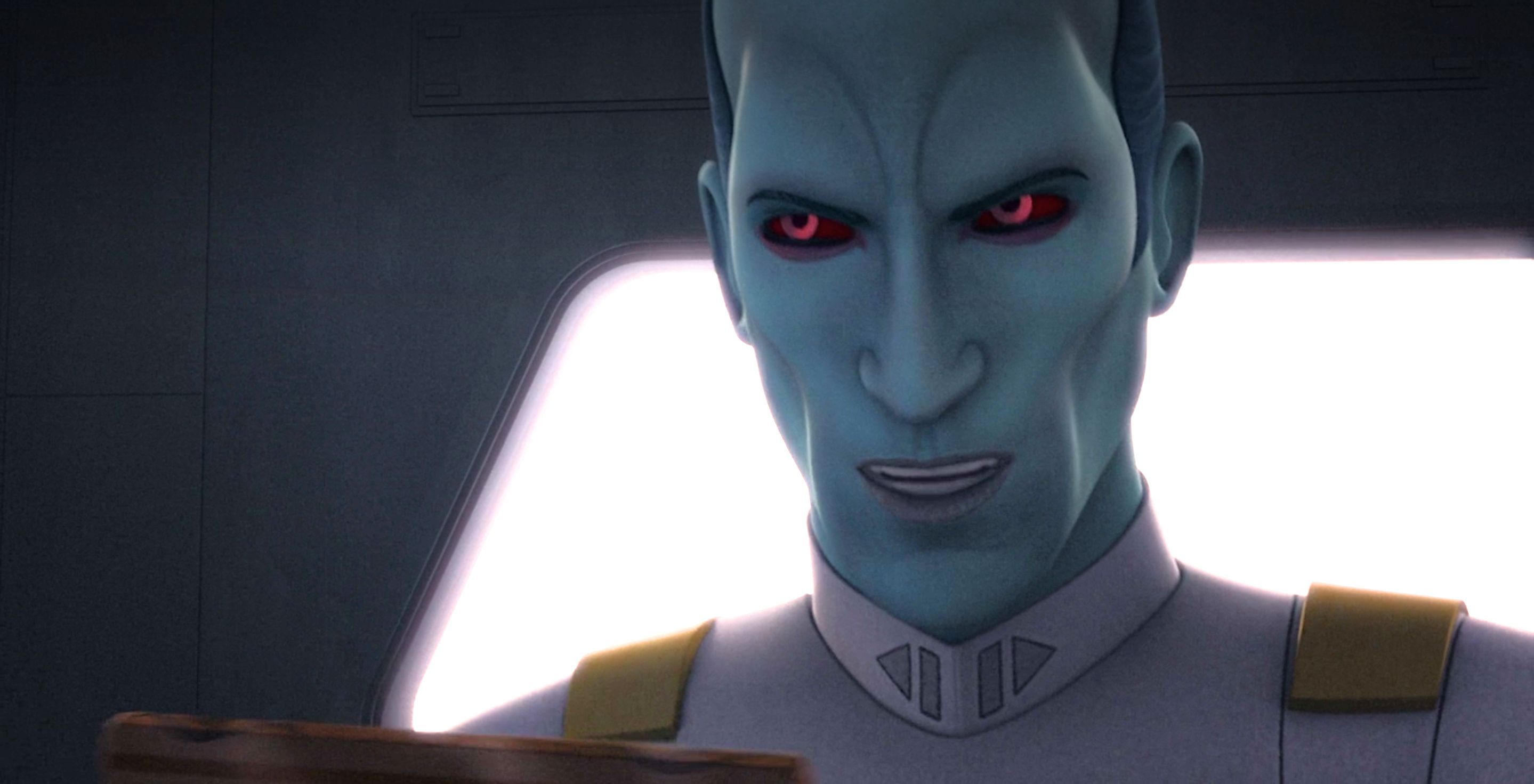 Fans have been ecstatic after seeing that Lars Mikkelsen will be reprising his role as Thrawn, and not just in animation, but in person. Seeing their beloved character come to life has made them excited to see just what the series has in store for them.
Lars Mikkelsen is awesome. He was amazing as charles augustus in Sherlock which had a similar vibe as Thrawn. So excited for this

— Colin (@ColinNietKazim) April 8, 2023
What a W

— 💤 (@SeattleSquad17) April 8, 2023
— 4️⃣🅿️FKAN (@ChrisTh99478860) April 8, 2023
Only seems right that they brought him back. Perfect voice for the character.

— Eric Hovland (@EricJHovland) April 8, 2023
Lars Mikkelsen returning to play grand admiral thrawn is so awesome! I'm so stoked 😁🙌🏽🔥 #Ahsoka #StarWarsCelebration2023 pic.twitter.com/OEHVyr2S70

— 𝙶𝚒𝚜𝚎𝚕𝚕𝚎✖️✖️//💥⏳🥀🐉 (@giselleb1234) April 8, 2023
They are claiming that there would be no better casting choice than him and the fact that this became possible is the best outcome. The happiness that they experienced was beyond expressable and they were overjoyed to see their beloved character return.
Ahsoka will be available to watch on Disney+ from August 2023.
Also Read: 'Holy smokes they did it': Star Wars Fans Rejoice as "Ahsoka" Reportedly Casts Lars Mikkelsen, Original Voice Actor of Grand Admiral Thrawn, in Live Action Series
Source: Twitter