Wednesday Addams was first brought to life by Lisa Loring in a live-action series. She is the reason why Wednesday first became as popular and along with her other cast members had worked towards making the world of the Addams Family as famous as it is now. The actress recently passed away at the age of 64 after working in the Hollywood industry since the age of 6 years old.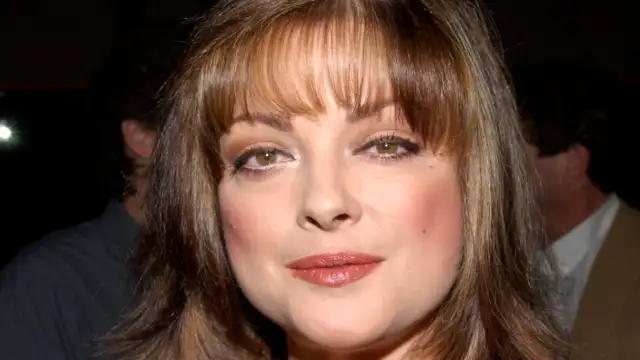 Loring played Wednesday in The Addams Family sitcom from 1964 to 1966. The news was given out by her daughter as well as her friend on social media. Everyone has since then been expressing their sorrow and sharing their condolences as they try to take in the news of their close friend and family member's loss.
Also Read: Wednesday: Christina Ricci Praises Jenna Ortega's Performance
Lisa Loring's Memory Lives On With Her Friends And Family
Lisa Loring passed away due to a stroke on 28th January 2023 at the mere age of 64. Her daughter Vanessa Foumberg broke the news to the public and stated that she passed peacefully. The news was first given out by a friend of hers on Facebook, Laurie Jacobson posted about her death and how it affected her a lot. A lot of people, including her family and close friends have since then conveyed their grief and are full of remorse upon her passing.
"Very sorry to hear of my dear friend Lisa Loring's passing. We were very close and worked together often. I know she was very weak. I was in her company just a few weeks ago. Godspeed my friend."
Butch Patrick, who played Eddie Munster in The Munsters expressed how saddened he was by her death and how she was extremely close to him. Loring's daughter confirmed that the actress died holding both her daughter's hands and passed away with them by her side in peace.
Also Read: "There's so much I could've done": Jenna Ortega Regrets She Didn't Put in More Effort in Viral Wednesday Dance Scene
Lisa Loring Was Responsible For Bringing Wednesday Addams To Life
Lisa Loring is best known for her role as Wednesday Addams in The Addams Family and she made the character famous. To an extent where now she is a pop culture icon thanks to Jenna Ortega who continued Loring's legacy. She was born in Kwajalein, Marshall Islands on Feb. 16, 1958, under the name Lisa Ann DeCinces and her career began at the mere age of six.
The actress has two daughters, Vanessa and Marianne, and also has grandchildren. She had her first daughter with her first husband, Farrell Foumberg, whom she divorced in 1974. She then went on to marry Doug Stevenson and had her second daughter with him. She divorced him in 1983 and married Jerry Butler in 1987. Shen then divorced him in 1992. The actress finally got married to Graham Rich in 2003 and the two were together till 2014 until they ultimately got separated.
Her loss is deeply saddening and we share our condolences with Lisa Loring's friends and family.
Also Read: 'That's the Jenna Ortega effect': Romania Can't Handle The Sudden Tourism Boom after Wednesday's Cult-Classic Popularity
Source: Variety