The MCU is changing. With every new release, there are new characters coming to the fore: be it heroes, or villains. The MCU has resorted to releasing separate TV series to introduce heroes: Matt Murdock's Daredevil, Mark Spector's Moon Knight, and Jennifer Walters' She-Hulk were all introduced into the MCU on the back of separate TV series, while Shang-Chi, the wielder of the Ten Rings, got his own movie.
Read More: She-Hulk Head Writer Finally Answers Question That Has Been Haunting Marvel Fans – When Does She-Hulk Take Place in MCU Timeline?
There are new villains, too. Thanos was possibly one of the best villains ever created in the superhero genre, with his character arc coming under heavy scrutiny and holding up admirably. With him gone after the events of Avengers: Endgame (2019), there are big shoes left to fill in the MCU as the new big bad. That seems to have been done by Kang the Conqueror, who has been shaping up nicely with appearances in Loki S1(2021) and Ant-Man and the Wasp: Quantumania (2023), to become the mega villain of the Multiverse Saga.
Kang is coming. Where are the Avengers?
Phase 6 of the MCU will be topped off with two Avengers movies – Avengers: Kang Dynasty, and Avengers: Secret Wars. This, of course, begs the question: where are the Avengers?
Know More: MCU's New Avengers Will Reportedly Comprise of Captain Marvel, Black Panther, Shang-Chi, She-Hulk, Captain America (Sam Wilson) And Ant-Man
Kang Dynasty is likely to pit Kang and his variants against the Avengers, who are now short of a Steve Rogers, Tony Stark, and Natasha Romanoff. In their absence, it is expected that Sam Wilson, now Captain America, will lead the Avengers against Kang. Some of the older faces in Carol Danvers' Captain Marvel, Thor, Bruce Banner's Hulk, Peter Parker's Spider-Man, Scott Lang's Ant-Man, and his associates, and the Guardians of the Galaxy are likely to feature. Shuri's Black Panther will also likely appear alongside the Avengers.
The new Avengers team could feature Daredevil and Moon Knight
There are some talks about the newer heroes featuring as Avengers too. Quantumania writer Jeff Loveness recently hinted that Matt Murdock's Daredevil, who was last seen in Spider-Man: No Way Home (2021), and Mark Spector's Moon Knight are likely to feature in Avengers 5 – Kang Dynasty. In an interaction with Polygon, Loveness said,
"I wish Hawkeye a lot of luck [against the Kangs]," he added, "I'm sure Daredevil and Moon Knight are gonna be great against those guys."
This is possibly the first indication that Charlie Cox's Matt Murdock and Oscar Isaac's Mark Spector could both feature in an MCU film.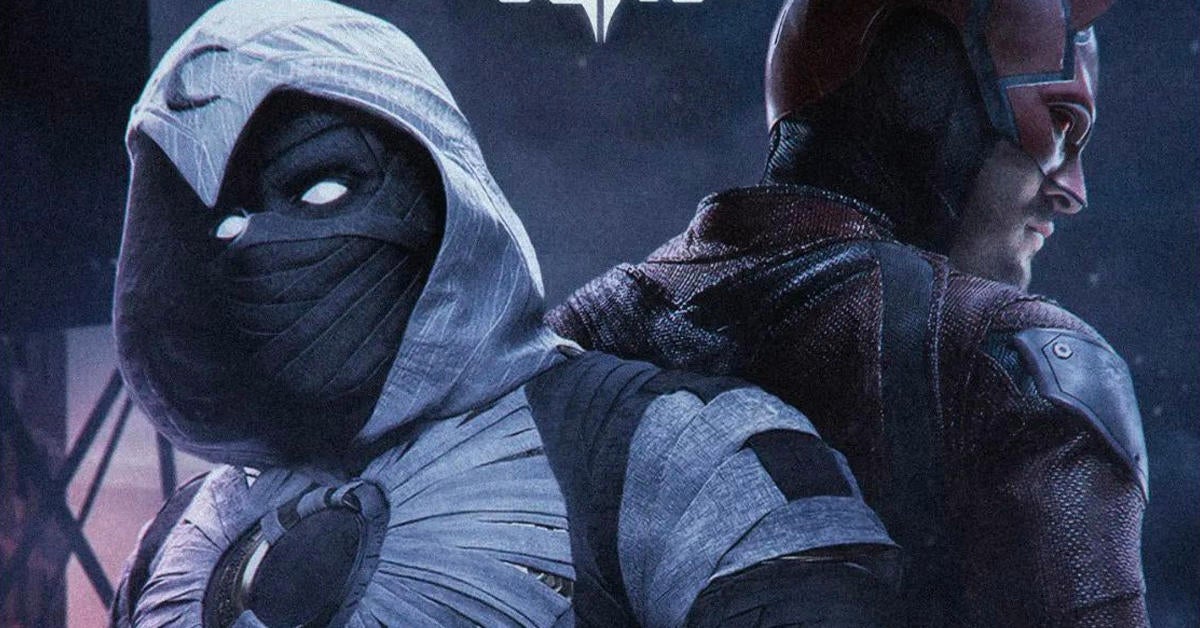 Read More: Moon Knight: Oscar Isaac Wants To Team Up With Charlie Cox's Daredevil
How a blind attorney with super-senses and a warrior assassin strengthened by the Egyptian moon god shape up against the cosmos' single greatest villain makes one think, however. Kang Dynasty and Secret Wars are being likened to Avengers: Infinity War (2018) and Endgame respectively, where it might be shown that they are defeated in the first movie before returning to avenge in the next. One can only sit back and watch the Multiverse Saga unfold, and see how the heroes, new and old, come together against Kang and his variants.
Source: CBR