It's the most delightful feeling when you're watching a good movie and your favorite celebrities show up out of nowhere for cameos. If there was ever an Oscar for Best Cameo Appearance, these 30 cameos definitely had a shot at winning: 
1. Brad Pitt, Deadpool 2 (2018):
Did you know: Brad who's fond of cameos reportedly agreed to do this one in return for a cup of coffee from Ryan.
2. Anna Faris, Keanu (2016):
Did you know: Anna plays an insane and drug-addicted version of herself in this cameo.
3. J.K. Simmons, Spider-Man: Far From Home (2019):
Did you know:  J.K. Simmons might actually be back as J. Jonah Jameson and could be a prominent part of Spider-Man: No Way Home
4. Mike Myers, Bohemian Rhapsody (2018):
Did you know: Myers was in the film to tell a meta Wayne's World joke and reference the impact the Queen song had on his own breakthrough in 1992
5. Sarah Michelle Gellar, She's All That (1999):
Did you know: Sarah was shooting Buffy the Vampire Slayer when she visited her close friend on the sets of this film. Director Robert Iscove then requested her for a small cameo.
6. Hugh Jackman, X-Men: First Class (2011):
Did you know: Jackman accepted Fox's request for a cameo in this film on two conditions. The studio had to make a charitable contribution to his children's school and allow him to curse at the main characters.
7. Billy Idol, The Wedding Singer (1998):
Did you know: Idol claims that the cameo earned him a massive fan following.
8. Dan Aykroyd, Indiana Jones and the Temple of Doom (1984):
Did you know: This was Dan's shortest ever screentime appearance. 18 seconds
9. Bill Murray, Zombieland (2009):
Did you know: Murray's cameo was originally written for Patrick Swayze
10. Jodi Benson, Enchanted (2007):
Did you know: Jodi is the original voice behind Disney's The Little Mermaid.
11. Peter Jackson, the Lord of the Rings trilogy:
Did you know: Peter gave himself a cameo in every LOTR and Hobbit film that he directed.
12. Jimmy Buffett, Jurassic World (2015):
Did you know: Buffet happens to be the real owner of Margaritaville
13. Stephen King, It Chapter 2 (2019):
Did you know: Stephen King is the original writer of the clown horror film
14. Donald Glover, Spider-Man: Homecoming (2017):
Did you know: Donald Glover voiced Spider-Man in Disney XD's Ultimate Spider-Man animated series, playing Miles Morales
15. Dustin Hoffman, The Holiday (2006):
Did you know: Dustin Hoffman was driving by the sets of The Holiday when he decided to drop by to visit his director friend Nancy Meyers who gave him a cameo in this film.
16. Glenn Close, Hook (1991):
Did you know: That this was Glenn Close??
17. David Bowie, Zoolander (2001):
Did you know: Ben Stiller roped in Bowie for this cameo because of his sense of fashion
18. Matt Damon, EuroTrip (2004):
Did you know: The film was made by Damon's college friends who he promised a cameo back when he was studying with
19. Alan Tudyk, Zootopia (2016):
Did you know: Alan also voiced the similarly-named Duke of Weselton in Frozen
20. Keanu Reeves, Always Be My Maybe (2019):
Did you know: In around 80 movies that Keanu has done in Hollywood, less than 3 have the comedy genre tag
21. Chris Evans, Thor: A Dark World (2013):
Did you know: While Evans might be out of Disney's Marvel Studios, he has another project lined up with Disney which is the solo-feature film of Buzz Lightyear. 
22. Michael Cera, This Is the End (2013):
Did you know: For this cameo, Cera apparently asked Rihanna if he could genuinely slap her butt. Rihanna approved by saying just as long as he would genuinely let her slap him across the face too.
23. Will Ferrell, Wedding Crashers (2005):
Did you know: Ferrell's cameo was a huge last-minute surprise that kept the entire crew and cast on their toes right up until the film's release.
24. Keith Richards, Pirates of the Caribbean: At World's End (2007):
Did you know: Johnny Depp reportedly based himself on the character of Richards.
25. Neil Patrick Harris, Harold and Kumar Go to White Castle (2004):
Did you know: This cameo catapulted Harris back into the limelight and allowed him to enter the zone he's been in ever since.
26. Ming-Na Wen, Mulan (2020):
Did you know: Ming-Na Wen was the original voice of Mulan back when Disney's 1998 animated film came out
27. Kevin Bacon, Planes, Trains and Automobiles (1987):
Did you know: Kevin's cameo in this film is a reference to the 1986 film Quicksilver, in which his character is racing someone on a bicycle.
28. Stan Lee in every Marvel Cinematic Universe movie:
Did you know: Not even a single movie of the Infinity Saga has been filmed without Stan Lee's cameos.
29. David Hasselhoff, Baywatch (2017)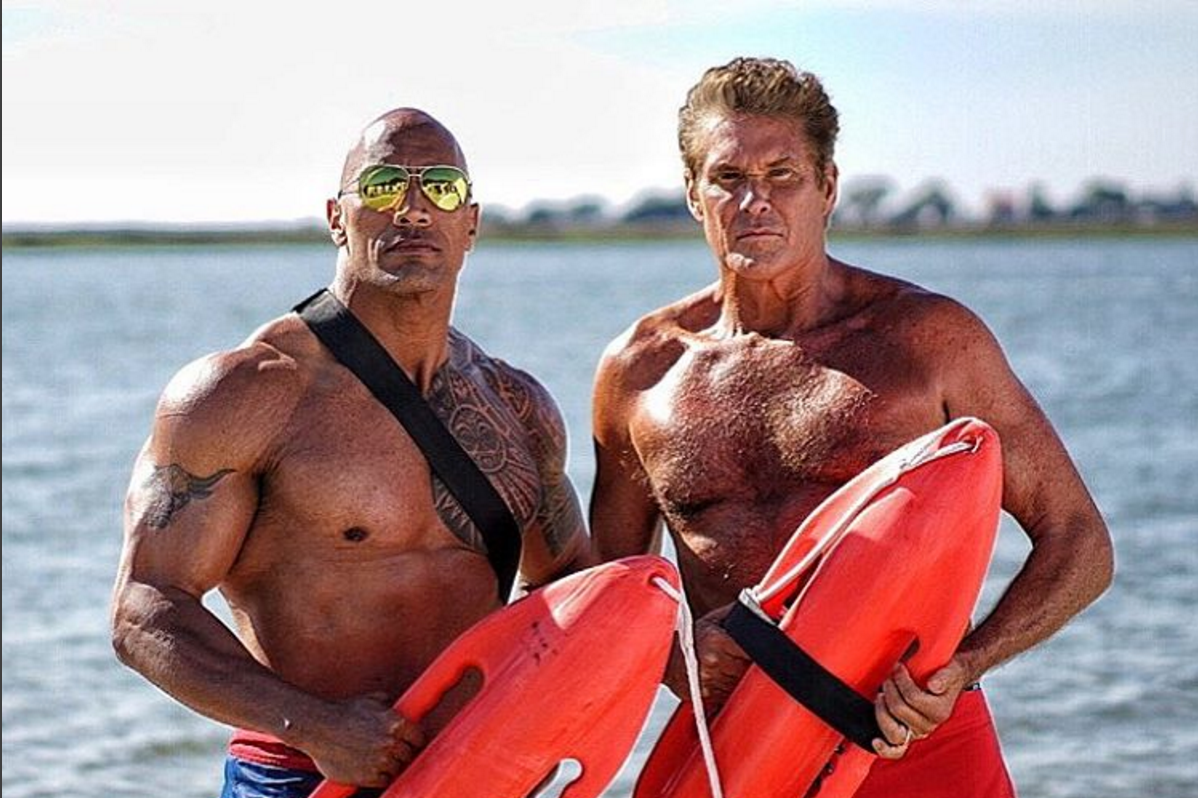 Did you know: Hasselhoff played the lead in the 1989 Baywatch television series. The movie was a remake of the show,
30. Paul McCartney, Pirates of the Caribbean: Dead Men Tell No Tales (2017)
Did you know: McCartney briefly appeared as Jack's paternal uncle in this film. His brother's role was played by another rock legend, Keith Richards
Which other iconic cameos did we forget to include? Tell us in the comment section!
Follow us for more updates on entertainment and celebrities on Facebook, Twitter, Instagram, and Letterboxd
Source: BuzzFeed