Not all movies that the MCU releases are great. Therefore, it has the Marvel fans divided. Lately, on social media platforms, Marvel fans are debating over which Marvel Cinematic Universe film is the worst. However, this discussion is getting fiery as the fans defend their favorite movies. So, here's a list of people debating which MCU movie is the worst. Sip your coffee and continue reading. Also, let us know in the comment section, which according to you, is the worst MCU movie. Being a Marvel fan, the responses might trigger you. So, tet the discussion begin!
1. Fake Mandarin- Worst Plot Twist Ever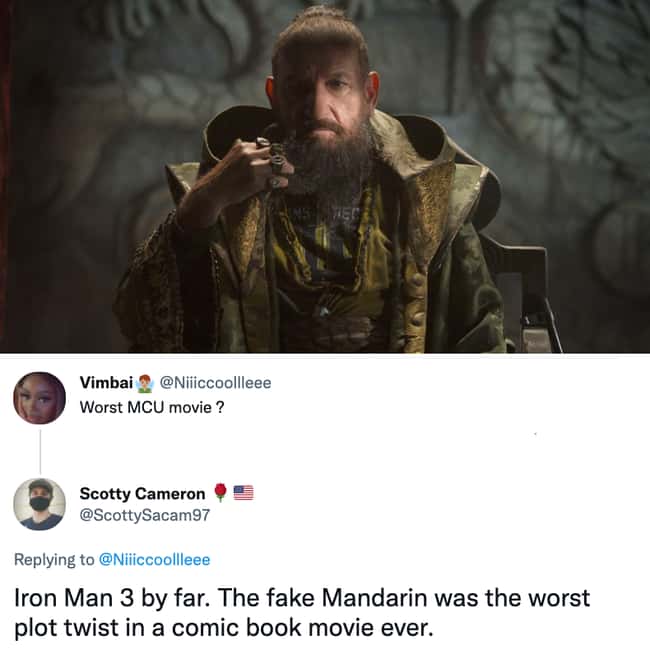 2. Not To Forget There Was A "Hulk" Movie
3. "Thor: The Dark World" Exists…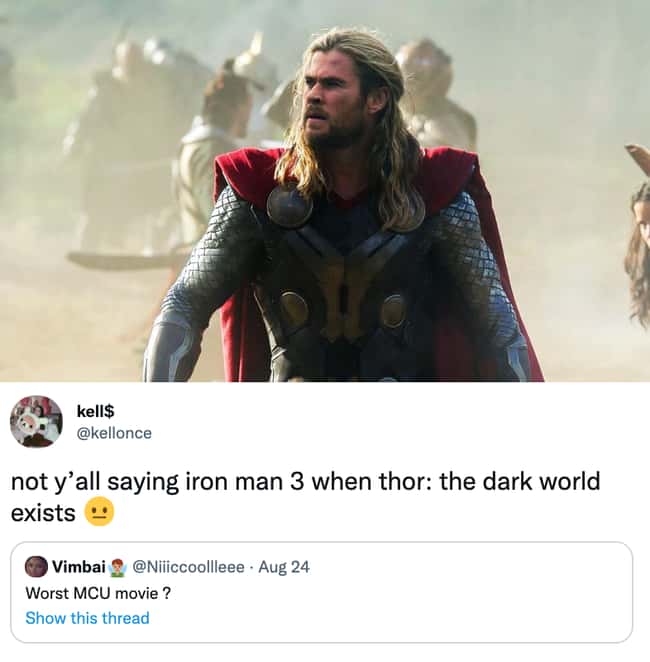 4. Let's Not Pretend Either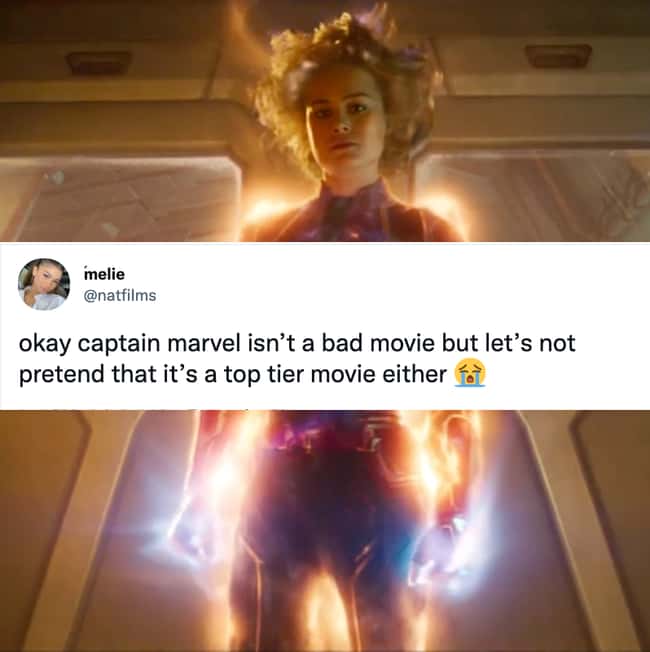 5. Numbers Don't Lie
6. Bad Performance For The Best Character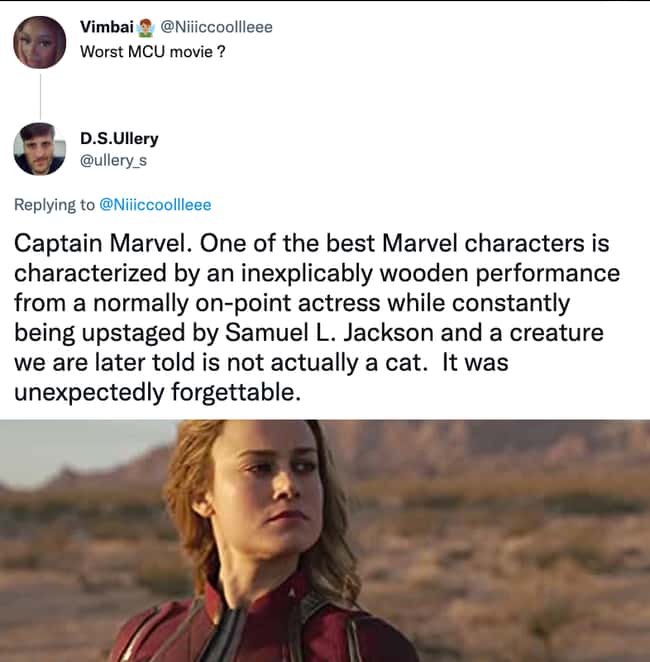 7. Hulk>Thor 2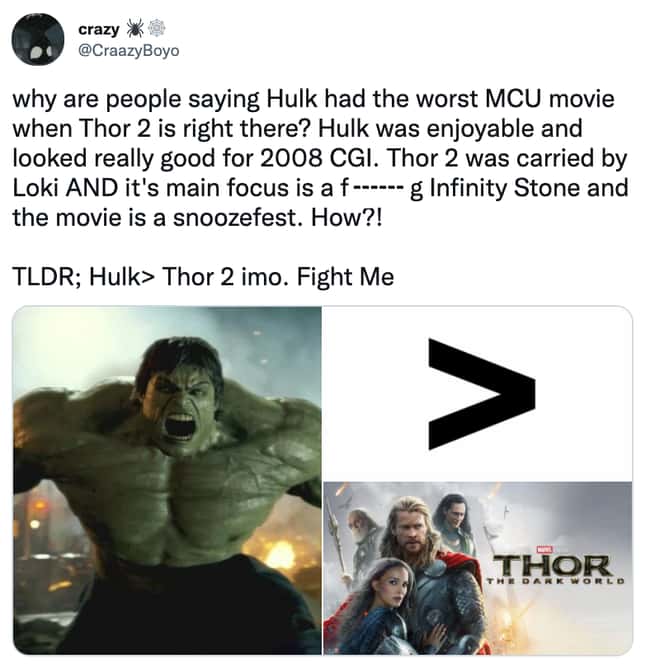 8. Captain Marvel- A One Time Watch?
9. Throwing Captain Marvel To The Bin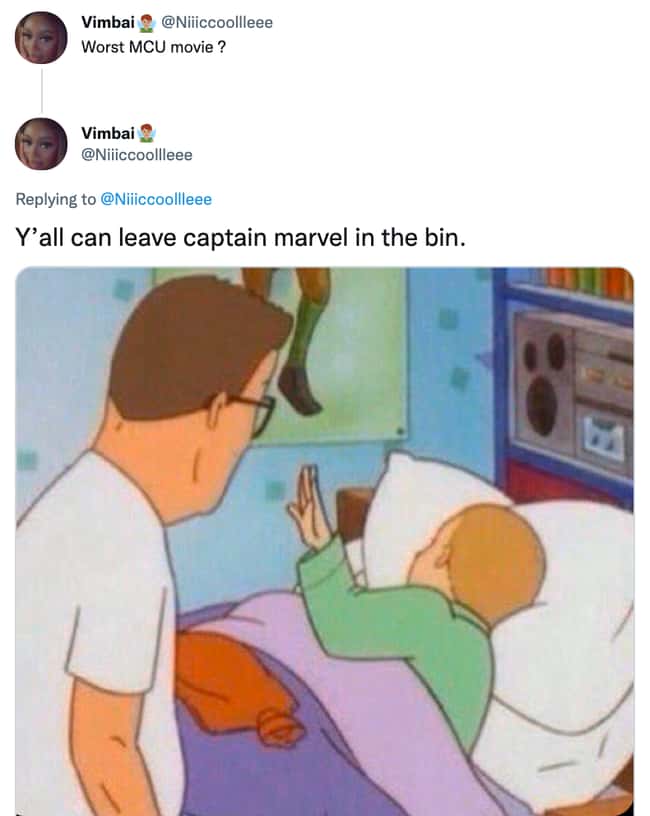 10. The Only One In The List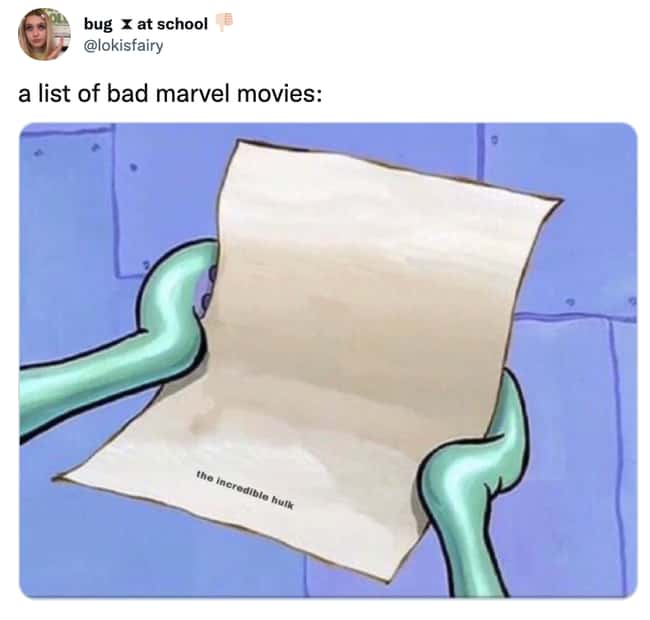 11. You! No, You! Lol, The Heated Discussion
12. Iron Man's Cameo In IM3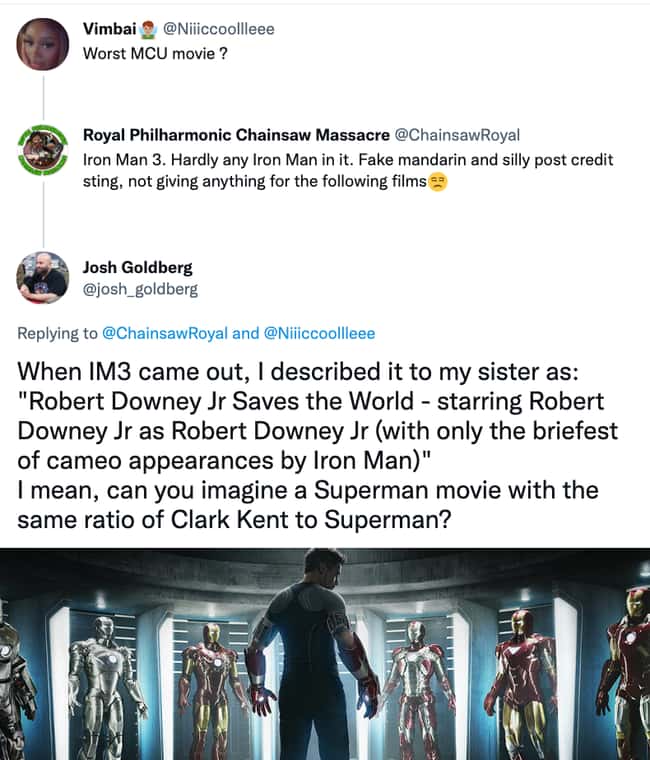 13. Black Widow Was Dull
14. Heated Debate Over GOTG2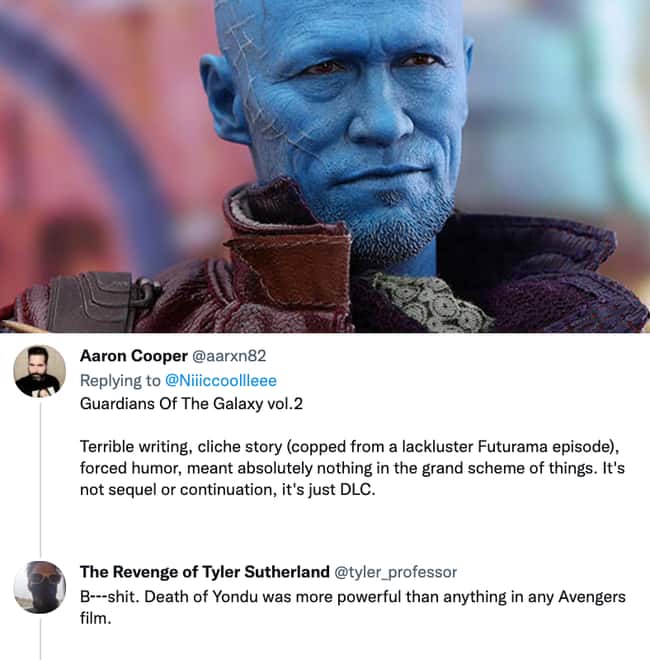 15. Ant-Man: Barely A Part Of The MCU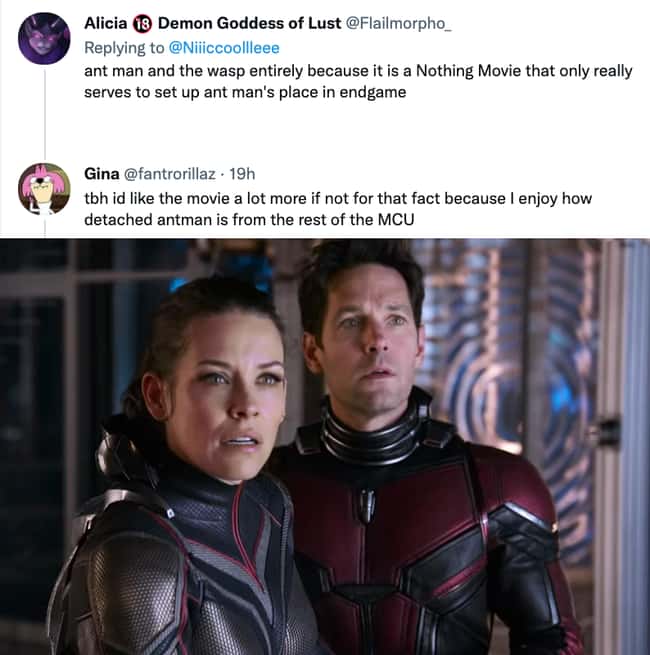 16. Black Panther Did Not Do Any Favor To The MCU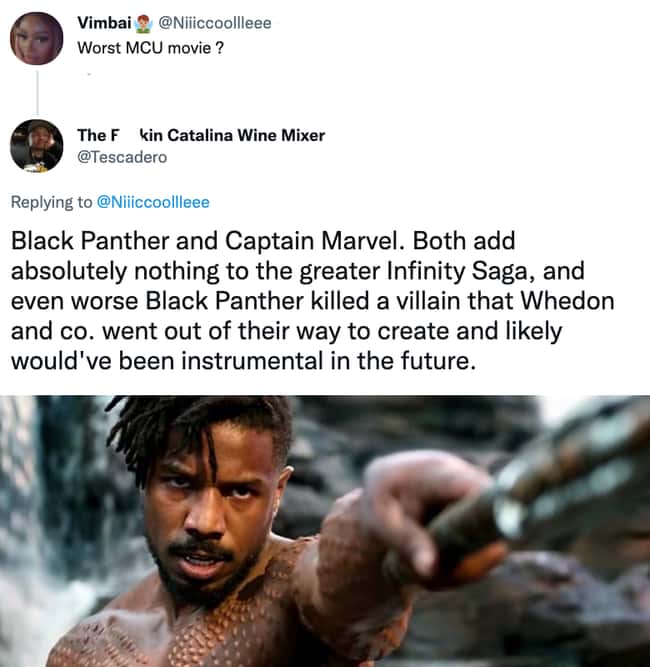 17. Boring Captain America
So far, votes for the worst MCU movies go to Hulk, Thor: 2, Iron Man 3, Captain America by the fans. What's your opinion?