Both of the two top superhero franchises in the world right now, the MCU and the DCU, are experiencing change. The MCU is working in a world after Thanos, working its way up to a new supervillain while introducing new heroes. While the DCU has had more of a structural change with two new co-CEOs in James Gunn and Peter Safran, who have promised to change the landscape of the DCEU, as it exists today.
Read More: Zachary Levi Fought "Desperately" To Get Henry Cavill in Shazam, Hints Dwayne Johnson Rivalry Doomed $611M Franchise
A prime character in the DCU would be Billy Batson, the superhero who goes by the name of Shazam. Shazam! (2019) introduced the character to fans and it received generally positive reviews. The role is now played by Zachary Levi, who has done a reasonably good job of portraying the superhero. The sequel to the title movie of the franchise, Shazam! Fury of the Gods (2023) was released earlier in the year.
Shazam! 2 having fallen flat, star Zachary Levi talks about MCU role
As it turns out, Shazam! Fury of the Gods did not do well at the box office. The movie was not received well by critics or fans, and lead actor Zachary Levi received a lot of criticism for his role as well. One is reminded of Levi's short MCU stint before he moved to the DCU to play Shazam, and what he said about his role back then on Josh Horowitz's Happy Sad Confused podcast.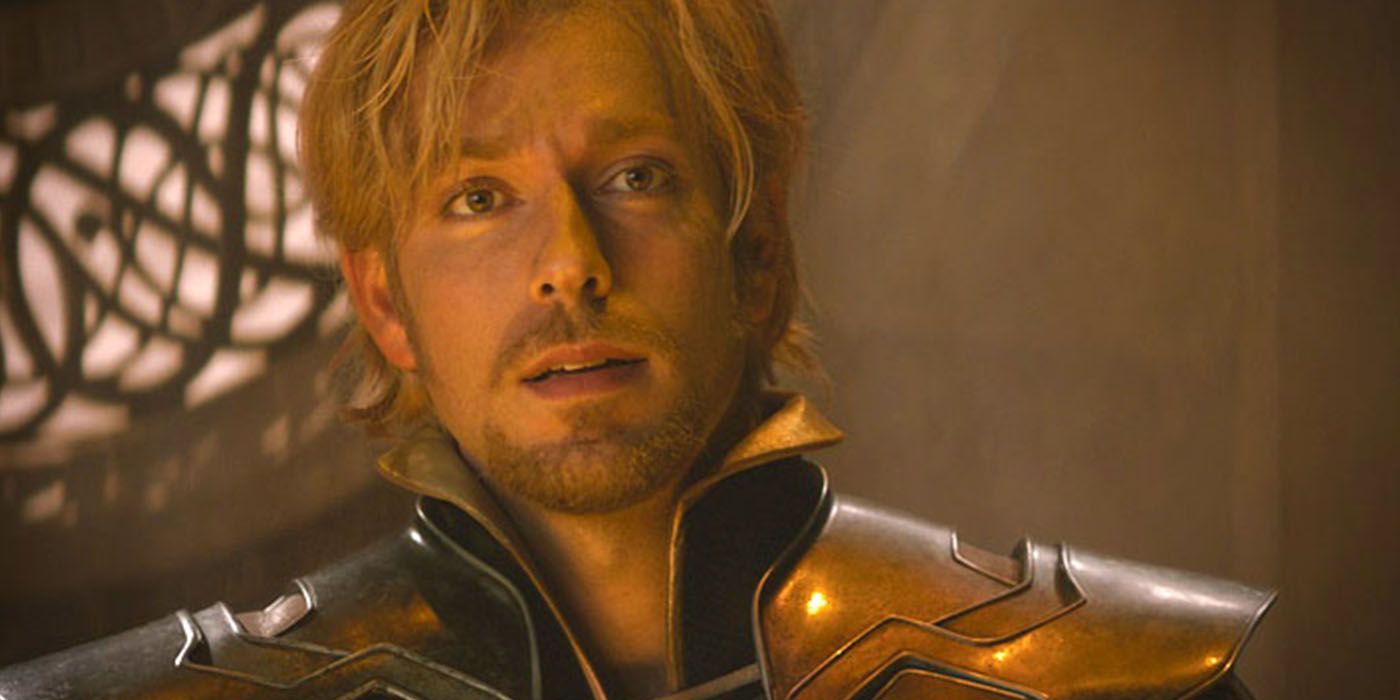 Read More: Give Ryan Reynolds Another Chance: Zachary Levi Requests DCU to Forget $200 Million Disaster Movie Green Lantern and Bring Back the Deadpool 3 Star
As it turns out, Levi had played the role of Fandral, one of the Warriors Three alongside Thor, in Thor: The Dark World (2014). He had been asked to play the role earlier in Thor (2011) as well, but other engagements had kept him away. Come The Dark World, Marvel producer Kevin Feige approached him with the role again.
Zachary Levi says Kevin Feige initially told him that he'd have a "huge" role as Fandral alongside the Warriors Three in THOR: THE DARK WORLD:

"Not so much, as it turned out…" Full quote: https://t.co/A4NMsXfqJ0 pic.twitter.com/k9y1sTLrjS

— MCU – The Direct (@MCU_Direct) March 26, 2023
"Feige is like, 'Hey, would Zach want to take this role again?' And to be honest… I didn't really feel like the Warriors Three were utilized in that great of a way. And I was like, 'Is that going to be the case again, because if it is, I don't really want to do that, you know?' And he's like, 'No, no, no, it's gonna be a huge part of this movie.' Not so much, as it turned out," Levi had said.
Levi had been under the impression that Fandral would be playing a bigger role in the movie and the universe at large before accepting the role, but that wasn't to be, as it turned out.
Fans are in two minds over Zachary Levi blaming his short stint at MCU
There was a general impression that Levi might have been hinting at being open to other MCU roles again after the failure of Shazam! 2. Fans took to Twitter to express how they felt about Levi's comments about the MCU.
Nah man, you got the role you were told. You are now probably just trying to get into the MCU lol.
Btw, if both Feige and Dwayne wanted you out for their projects, the problem must be in you. Just an opinion guys…

— The Canadian Lad (@thecanadianbrat) March 26, 2023
@thecanadianbrat, who opinionated that Levi was just trying to get into the MCU now, is a popular YouTuber who breaks down MCU films and plotlines. His Tweet was met with some criticism.
Know More: "That was not the original intent": Zachary Levi Blames DCU Bosses for James Gunn's Wife Jennifer Holland's Cameo in Shazam 2 Instead of Hawkman and Cyclone
How do you know that? Were you there during the negotiations? Were you there during the discussions? Must you always take the side of Feige and Disney even when you have absolutely no information on the matter?

— Rem Eud (@RemEud) March 26, 2023
Others still shared other opinions on Levi's comments.
I like Zachary Levi, but this is just sad. He's blaming everyone at this point. Just take the defeat and move on to do great things in his career, not just blaming everyone

— john 🇻🇦 (@jmaster_888) March 26, 2023
I see the Zachary Levi defeat tour continues.

— Double O'Nothin' (@doubleOnuthin) March 26, 2023
I'm pretty sure it was Taika's idea to kill off the Warriors Three and not include Sif in Ragnarok.
Also Zachary needs to cool down. After Shazam 2 box office I don't think he can ever join any other franchise.

— Save Avengers 5 & 6 (@SaveAvengers5n6) March 26, 2023
Some other fans put their weight behind seeing more of the Warriors Three in the MCU.
To be fair the Warriors three were vastly mishandled, if they were introduced for the first time now they'd probably get their own Disney + series

— ess (@AlexSheen0) March 26, 2023
It was always a tad disappointing that they never gave the Warriors Three and Sif much to do in the MCU. They probably would have done a D+ show with them in it had Disney+ existed back then but space was limited so they prioritized only the starring roles.

— Eric Hovland (@EricJHovland) March 26, 2023
While fans were quick to admonish Levi's comments and interpret them as wishes to join the MCU, one can only wait and watch as the landscapes of both universes change in the days to come to know what happens to Levi's Shazam, or his role in the MCU, if any at all.
Source: Twitter