The Netflix Marvel programs have already proven that they're effective in capturing some of the best scenes from the comics and bringing them to life on screen, and now they're spoilt for choice with Punisher. Unfortunately, while other heroes may have had an easier time transitioning to dark, violent stories, the Punisher has a particular difficulty. There are plenty of 'Punisher Comic Book Moments Too Intense For The Rumored Hulu Series' as a gun-toting bandit specializing in slaughtering his foes.
Crackdown
Considering the quality of the Netflix shows in incorporating Luke Cage, it's easy to imagine them tying the Punisher into the rest of the MCU by recreating one of their iconic squads at least. It's easy to picture until you recollect that their only noteworthy team up involves Frank Castle dying his skin brown. Having to pretend to be a black man for three issues before fading back to his regular Caucasian complexion is not cool.
Nick Fury killed by Punisher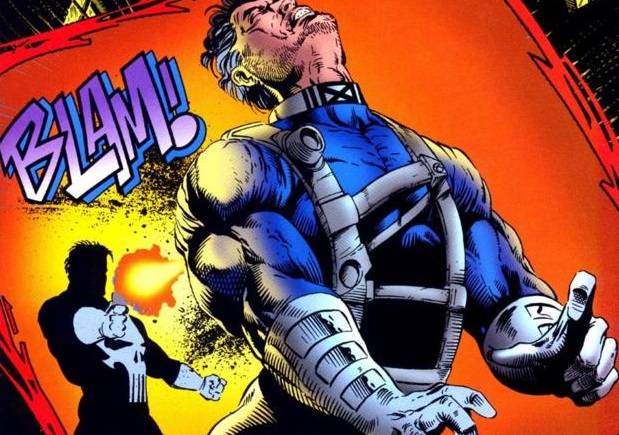 If a confluence with Luke Cage isn't an option and they truly want to connect Bernthal's Punisher to the greater Marvel Cinematic Universe, they can always use one of Frank's other major meetings with MCU characters. The time he was high on psychotropic medications and murdered Nick Fury, for example.
FrankenCastle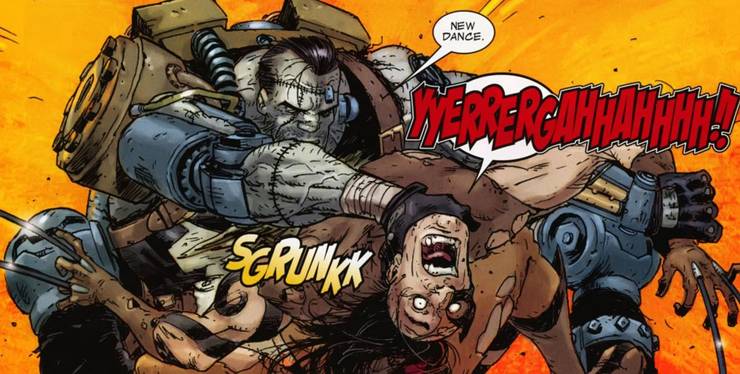 As strange as it may have seemed at the time, "Crackdown" isn't the Punisher's strangest transformation. And take it or not, neither is the time he was notoriously reborn as an angel. He was assigned to shoot demons with mystical ghost weapons. No, the strangest thing that has ever happened to the Punisher was when he was revived as a Frankenstein. It's difficult to picture anything ever surpassing that.
Army of One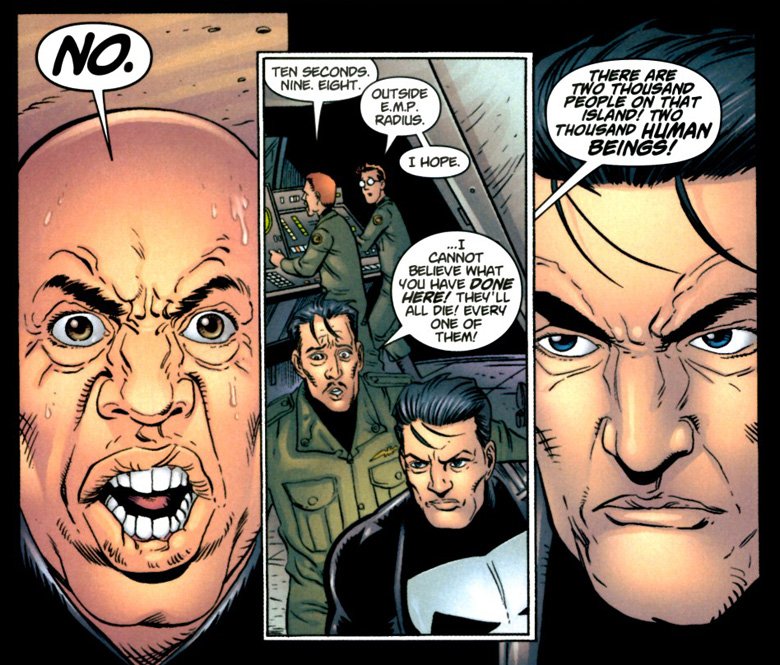 It comes as no surprise that any cinematic effort incorporating Frank Castle will be significantly influenced by Garth Ennis' eight-year reign as editor of the comics. In fact, they've already begun—Finn Cooley, the nemesis of Ennis and Leandro Fernandez's "Kitchen Irish," has already been executed on Daredevil, and the scene when Frank ties Daredevil up to witness a rooftop assassination has been accurately recreated.
The Mennonite
Another defining feature of Ennis' long run on The Punisher was putting Frank Castle against unstoppable enemies. They appeared to be just as tough as he was. One of them, Barracuda, became so popular that he was given his own miniseries. The Russian was portrayed by pro wrestler and Magic Mike star Kevin Nash in the 2004 film. He proved to be so tenacious that it required a nuclear weapon to ultimately bring him down.