2000s Pop Culture has been influential in many ways. From X-Men to Spiderman, from The Devil wears Prada to Sex and the City, there is something very fascinating about the shows from the decade. We all have grown up watching these shows. But did you know these 19 random facts about 2000s Pop Culture, because they will definitely surprise you.
1. This random fact about "Spongemonkeys" will blow your mind away
The producers pre-dated the Quiznos commercials. They called the singing hamster things in these commercials Spongemonkeys. Joel Veitch created these Spongemonkeys, who is a British animator and they song love songs to the moon and the cheese.
2. Russell Crowe recommended Hugh Jackman for the role of Wolverine
Russell Crowe recommended Hugh Jackman for the role of Wolverine. Although he was going to be playing the role, after he turned it down, he recommended Hugh Jackman.
3. 2001: A Space Odyssey inspired the name of iPod
The name iPod is not a random epiphany. The movie has a very famous line – "Open the pod bay door, Hal!" This line inspired the copywriter at Apple who gave this name to the brand.
4. Sam Raimi was very unhappy with Spider Man 3
The writer-director of Spider Man 3 wanted to make a fourth part to compensate and end the franchise on a good note. However, he could not get the script together. So, the movies did not have another sequel.
5.
Ashanti became the first artist after the Beatles to have three Billboard Hot 100 singles chart
Years after the Beatles, Ashanti became the first artist to have three Billboard Hot 100 singles chart within the top 10, simultaneously. In 2002, the top 10 songs had three of her songs – 'foolish', 'what luv?' and 'always on time'.
6. J. Lo. was the first preference for 'What Luv?'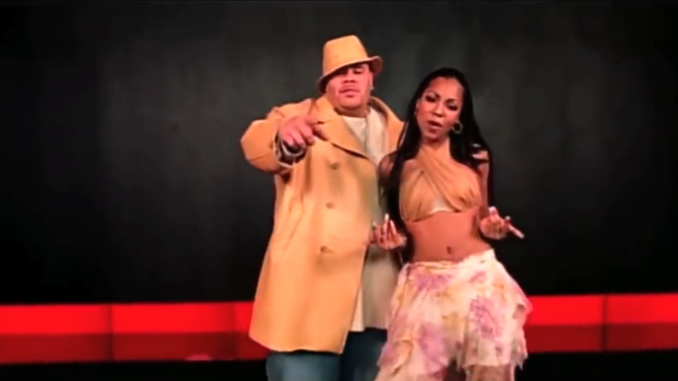 According to Fat Joe, J.Lo. was the first preference for 'What Luv?' and not Ashanti. Irvi Gotti, his label boss, wanted to target the Latino market by replacing Ashanti by Jennifer Lopez.
7. Anne Hathaway was not the first choice for The Devil Wears Prada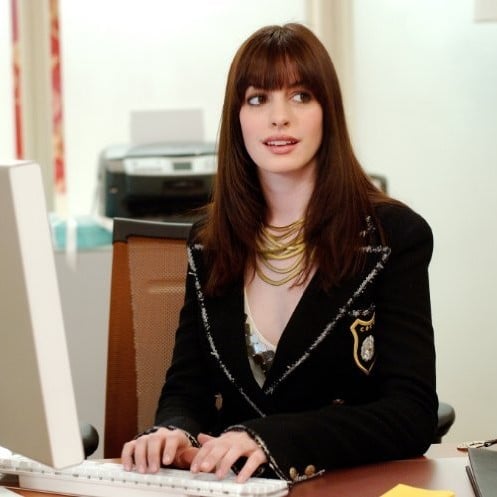 This random fact will startle you: The actress revealed recently that she was in fact the ninth choice for the role of Andy in The Devil Wears Prada.
8. Kylie Minogue was not the first choice for 'Can't Get you out of my Head'
Cathy Dennis and Rob Davis, the songwriters for the song, approached S Club 7 and Sophie Ellis-Bextor before Kylie Minogue. They both turned it down and thus, they gave Can't get you out of my head to Kylie. 
9. This random fact about Dumbo II is too sad to be revealed
Dumbo is a famous Disney movie and Disney wanted to make a direct-to-video sequel of the same. However, when John Lasseter took over Disney, he cancelled all direct-to-video sequels. He felt these sequels were cheapening the brands. So, he cancelled Dumbo II along with The Aristocats.
10. Random facts about the iconic cover of Talk Talk's 'It's my Life' by No Doubt
Gwen was working on her solo album when the band came together and decided to do this cover for their greatest hits album. There was no time for them to spare with Gwen being so busy. So, they chose to do a cover song and release a single for the first time.
11. Paris and Nicky Hilton flaked on a movie
Paris and Nicky flaked on Sex and the City! The director wanted to cast them as Samantha's neighbors in the Meatpacking District. However, they flaked the movie and chose to not be a part of it.
12. Random facts about 'Crazy in Love' will blow your mind away
Jay-Z featuring in "Crazy In Love" was only a last-minute thing. Beyoncé claims that she asked him to appear in the video only a night before. Although it may not seem so important but they also chose this song for their first dance at their wedding.
13. The Caste of UK sitcom Absolutely Fabulous
In 2009, the pilot of Absolutely Fabulous was supposed to air. Although it was finalized, it did not air. However, Kathryn Hahn and Kristen Johnston played the roles of Eddie and Patsy respectively in it.
14. A Grammy for Toxic
Spears won her first Grammy in 2005 for Best Dance Recording for 'Toxic'. She was nominated before at least 6 times, however, she never won for them. Her first ever Grammy felicitation was because of Toxic.
15. Random Facts state that YouTube was actually a Video Dating Site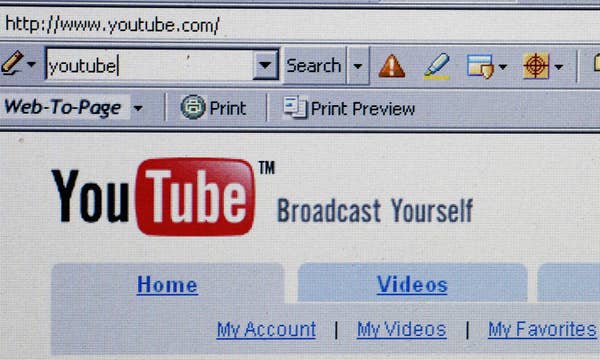 It may come as a shock to you but the creators made YouTube with the purpose of being a video dating site. Chad Hurley, Steve Chen, and Jawed Karim created it in 2005. Although they wanted it to be a video dating site, no one uploaded any videos. So, they opened it up for all kinds of videos.
16. Mark Ruffalo almost dropped out of 13 going on 30
13 Going on 30 was not an easy movie for Mark Ruffalo. He almost dropped out of the movie because he couldn't do the 'Thriller' dance.
17. Avril Lavigne's 'Sk8er Boi' could have been a movie
Paramount wanted to own the film rights of 'Sk8er Boi' by Avril Lavigne. Although, the song never became a movie, the writers were even ready to write a script for it.
18. The Office and NBC – an Unpredicted Friendship
Although The Office aired on NBC, they originally made it for FX and HBO. So, when the, then President of FX moved to NBC, he also took the show.
19. Random Facts about A History of Violence
In 2006, A History of Violence was released on VHS. It was the last Hollywood movie to have a home video release on VHS.