The current twitter sensation Robert Pattinson can be described in three simple words, 'Agent of Chaos'. A quirky, playful loner, as he likes to describe himself, he has a paricular joyous whimsy (and the world is hard on silly little men). None of this takes away from the fact that he's an incredible actor and an even more amazing person, in fact this just proves it all the more. Every Robert Pattinson interview gives us rare precious gems and we're here for it. Pattinson is the definition of 'tall, dark and mysterious' among other things. Here's why we think Robert Pattinson is Hollywood's most lovable weirdo.
Not The Most Reliable Narrator
robert pattinson is great because he's a truly gifted actor, incredibly good looking, and just lies his way through talkshows by saying absolute lunatic nonsense. that's how artists should be.

— robert franco, wandering ronin (@responsiblerob) March 2, 2022
It's difficult to trust Robert Pattinson, the eccentric and self-deprecating actor, to tell his own life story. He has a habit of spicing up the interviews by making up some elaborate and some small lies. There was a time when he claimed that he spontaneously went for a meal with a stalker in Spain, and then scared her away by being a miserable dinner companion who wouldn't stop complaining about his life, and everyone believed him. Recently, he admitted to have lied his way through a lot of interviews, that story being one of them. 
He Loves Sheet Masks
Okay, we admit, this doesn't count as weird in the long series of weird stuff he has done. But it's just too adorable to not be on this list. In an interview with Vanity Fair, when asked what in the beauty realm might be a delight for him to receive, since he joked how returning to spotlight has a perk of getting free stuff, he answered with "Sheet masks—the fancier, the better. I used to be a little bit embarrassed about wearing them, and now I'm just full-on committed. That's one of the best things about working with Dior: They can just send me as many as I want! As soon as I get on a plane, I just shove that thing on, and put an eye mask over the top. People really don't talk to you as well. You look very American Psycho".
Not a Twilight Hater Anymore?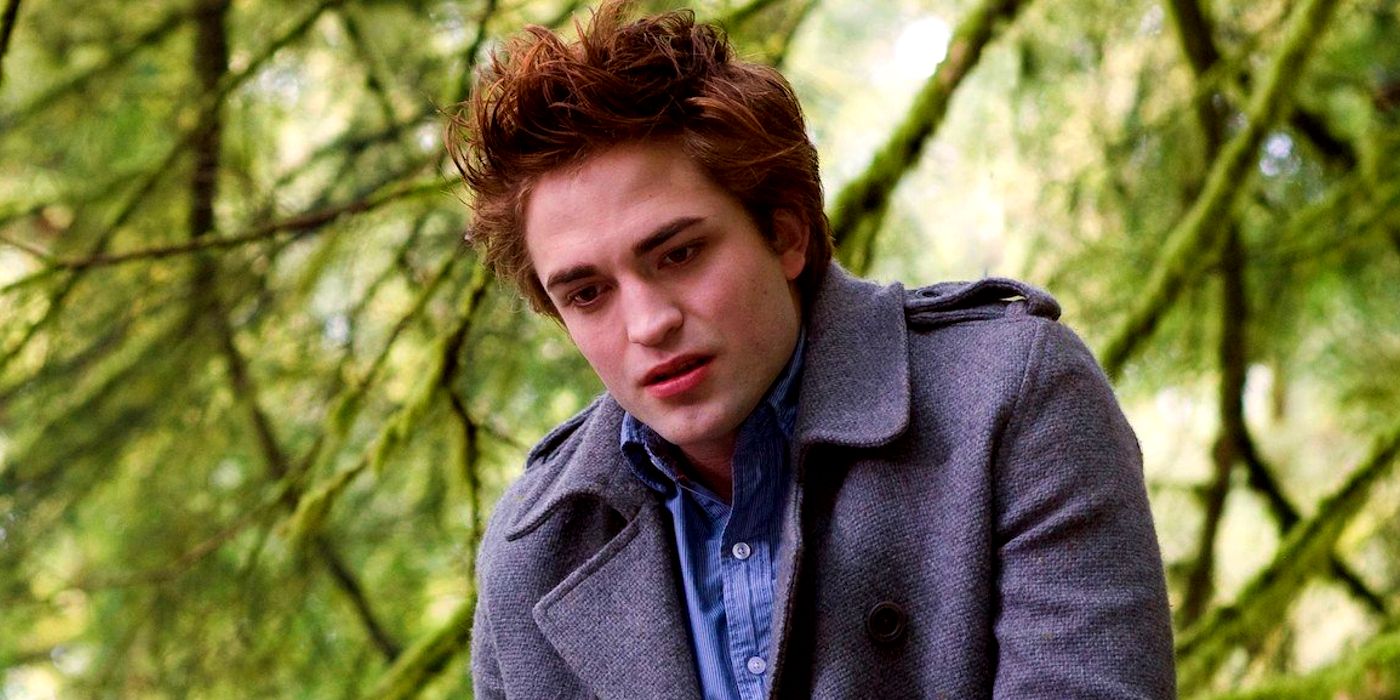 After dissing on Twilight and his 108 yr old undead character after his reluctant fame (at least when it was still a fairly new franchise), in a recent interview he said that the days of loathing "Twilight" are long gone.
"It's not even cool to be a hater anymore," Pattinson said in response to "The Batman" costar Zoë Kravitz admitting that she wasn't a fan. "That's so 2010," he continued. Looks like he has finally recovered from the weirdness of it and started seeing it with more kindness. But knowing Pattinson, you never know what's coming next. He might admit to have been lying about this and go back to dissing the fan-favourite franchise.
His Desire to do Art House Porn
The Guardian asked Pattinson what he would do with his career if the upcoming Matt Reeves -directed Batman does not find the same success as previous DC Universe films such as Wonder Woman and Suicide Squad. "Porn… but art house porn," he answered with no hesitation. We assume he was joking, of course. But since the movie is doing well after all, a twitter user recently expressed their disappointment with "We won, but at what cost."
Strong Opinions On Boring People
In a 2012 interview, he was asked what he would do if he was the king of the world and he answered with, "… I'd prohibit boring people. In my opinion, there is nothing worse. The people who were boring should be in prison and be forced to learn to be creative with the other prisoners…" among other things like making "Wannabe" by Spice Girls the national anthem because "it'd be funny for the stupid politicians to have to pay tribute to this song". With every interview, Robert Pattinson has proved that he really is the most lovable weirdo in Hollywood.
A Ballerina Movie Dream
In a conversation with Jennifer Lopez, he happened to mention his Ballerina movie dream. "Something I was trying to find for years was to do a ballet movie. And then my agent was like, 'Why? Do you know how to ballet?' I'm like, 'No.' … I think there's a ballerina inside me."
Questionable Acting Method?
In an interview with The Guardian, on being asked why he "would punch himself in the face, or twirl around to create dizziness, or drink mud from puddles, or force himself to gag" before filming scenes for The Lighthouse, he explained, "Because I don't really know how to act, I kind of wanted to somehow make it real, and one of the ways I've always thought makes that a little bit easier is if you shake up your physical state just before action." Method acting who?