Doesn't matter if you're 8 or 18. Sky High is a film that has the potential to become your favorite film ever. It's a wonderful movie about how kids learn to control their powers and beautifully depicts their journey of developing into kinder and better beings.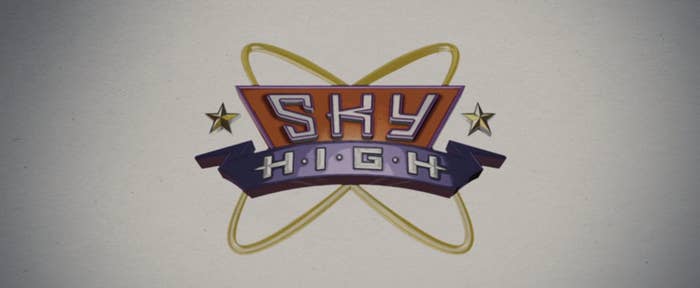 It holds a simple story of a teenager trying to figure out who he is and trying not to crumble to peer pressure, and honestly, we've all been there. It might the perfect season to binge on festive movies, but that doesn't mean that we're only in the mood to consume Christmas content. Check out why exactly you should watch Disney's finest project from the '00s once again. Or why you should watch if you haven't for that matter: 
1.
Michael Angarano attempting to pump some iron to the tune of Tears For Fears' "Everybody Wants to Rule the World" is an amazing way to start any film
2. Kurt Russel plays the role of Will's dad and boy does he do justice to his role
3. Danielle Panabaker plays the role of Layla who's initially Will Stronghold's best friend but later becomes his girlfriend.
4. How old were you when you realized that cousin Greg from Succession was the glowing kid in Sky High which makes both Sky High and Succession even better
5.
Looks like going off-campus for lunch is never an option for Sky Highers
6. Mary Elizabeth's portrayal of Gwen Grayson was simply perfect. Don't let the pink blazer fool you, folks!
7.
Layla is wise beyond her years, I do not remember Layla being this awesome…
8.
Can we just take a moment and appreciate the color-coordinated costume design of the movie characters?
9.

Yep that really is Anson from Easy A. It seems like he really knows how to play the villain
10.
Sky Cousin Greg is too pure for this world.  
11.
The social commentary that this film makes is truly ahead of its time. It's a lot deeper than you'd remember.
12.
WARREN PEACE! WARR-EN PEACE! WAR AND PEACE! It took me quite some time to realize what they were trying to do with his name.
13. How high was their school's insurance rate because damn their students
cause a lot of expensive damage to their school
14.
Steve gets all excited that Will has super-strength and not upset that he almost killed a fellow student
15.
Gwen definitely has the coolest power. She can control technology with her mind…between her and Layla, the women of this film kill it with the top-tier powers.
16. Did Anybody notice Khloe Kardashian's best friend? Malika Haqq got her big break in this 2005 superhero comedy film
17. I'm pretty sure most of us might just end up rewatching it because of Steven Strait. Boy was he HAWT

18. The film features some of the most badass villain revelations. I mean just look at that!
19. The film has an interesting story arc where all heroes (including Will's parents) turn into babies and are raised as villains. You already know their powers are gonna be dope
20. Will Stronghold's character goes through an amazing development which makes the story even more loveable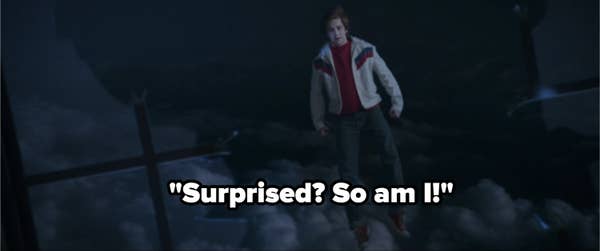 21. Even side characters have a fair share of character development and aren't simply sidelined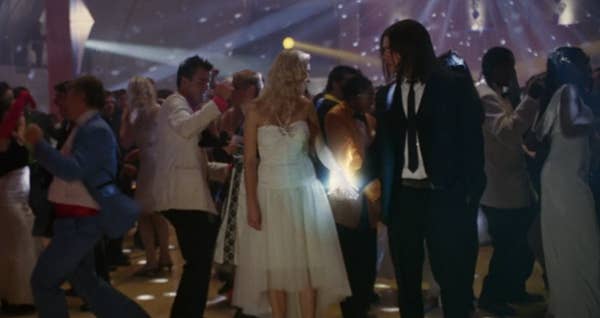 22.
Remember the detention room? Isn't it crazy that if the neutralizing power existed ll throughout the school we would have never been in this mess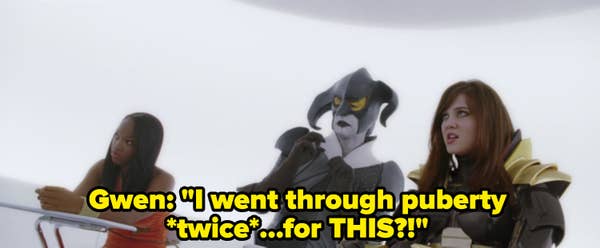 23.
"So in the end, my girlfriend became my archenemy, my archenemy became my best friend, and my best friend became my girlfriend. But, hey! That's high school."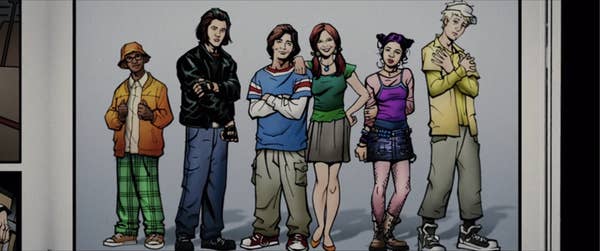 How did you liked Sky High back when you first watched it? Share with us in the comment section below!
Source: BuzzFeed