The stink of 2017's The Mummy starring Tom Cruise has lingered long enough – Universal has seen multiple false starts over the years when it comes to launching their so-called Dark Universe via the aforementioned abysmal The Mummy, along with films like The Wolfman, Dracula: Untold, Victor Frankenstein, all missing the mark, creatively and financially. Finally, realizing their implied ineptitude in launching a decent franchise that utilizes their classic monsters, Universal handed the reins over to their partners in Blumhouse – a horror studio known for its simple and effective low-budget takes of new and classic horror premises alike – starting with Leigh Whannell's The Invisible Man. Instead of mistakenly attempting to create an action franchise out of characters that were meant to be menacing and scary, The Invisible Man goes back to basics & updates the material for the modern age, creating an extremely timely thriller that is equal parts scary and relevant, while being heroically anchored by a terrific lead performance from Elisabeth Moss.
The film follows Elisabeth Moss as Cecilia Kass, a woman who escapes a relationship with an abusive and domineering narcissist, Adrian Griffin (Oliver Jackson-Cohen). Shortly after her escape she receives word that Griffin has committed suicide, leaving her with a portion of his substantial fortune, built on the back of his inventions in the Optic-Tech space. But as Cecilia begins experiencing more and more strange occurrences in her day-to-day life, she suspects Adrian's fate may be less clear.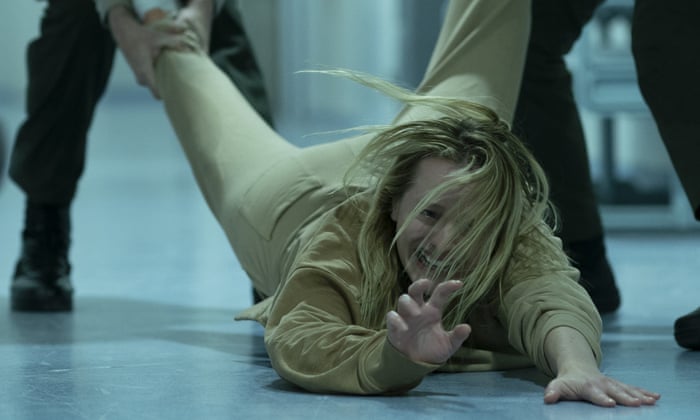 As I alluded to previously, director Leigh Whannell (Upgrade) has made the wise choice to largely ignore the source material, in favor of creating a film that focuses on the victim of the titular character and the emotional journey she goes through on her journey to overcome her toxic abuser and just be believed. Yes, the premise is so of-the-times and on-the-nose that it may be grating to some, but, rest assured, the approach is rarely, if ever heavy-handed.
Much of the credit for the emotional validity of the film goes to the wondrously talented Elisabeth Moss, who plays Cecilia with such broken perfection that, much like the recent Joker, the lead performance lifts the film beyond its apparent weaknesses. It also helps that there's no real weak link in the cast, as all members do quite well with what they're given, from Aldis Hodge who plays Cecilia's detective friend to Michael Dorman who plays Adrian's sniveling attorney brother – but, again, this is Elisabeth's movie through and through.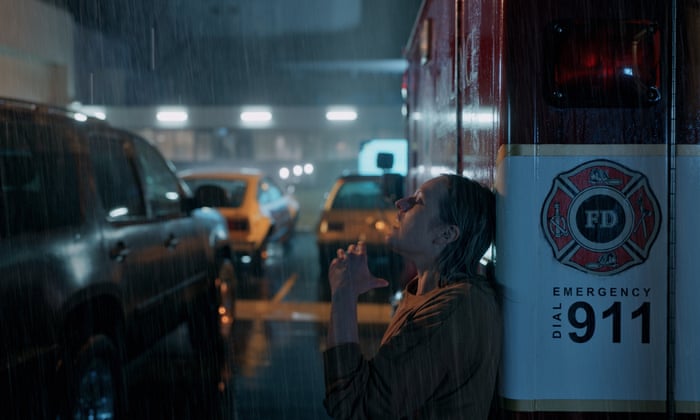 And while Oliver Jackson-Cohen performs admirably with the screen-time he's given, much of the character of Adrian Griffin is either relayed through others or is illustrated via some wonderfully sinister cinematography by Stefan Duscio, who almost deserves a performance credit here with what he's able to create with his both subtle and not-so subtle camera movements. When paired with Benjamin Wallfisch's intensely creepy score the tone of some scenes is downright unsettling.
Ultimately, The Invisible Man becomes an interesting vehicle to discuss the #MeToo movement and how difficult it can be for victims of abuse to escape their abuser and ultimately be believed; however, by wrapping the subject matter in a tightly-paced thriller, it may make an appropriately bitter pill easier to swallow for some hardened audience members. It's a horror film that prioritizes character and message as well as thrills, and somehow balances everything quite well. If this is the first look at what's to come for the famous Universal monsters, the Dark Universe is FINALLY in good hands.
OVERALL RATING: 4/5 Stars
Directed by Leigh Whannell, The Invisible Man hits theaters this Friday, February 28th and stars Elisabeth Moss, Aldis Hodge, Storm Reid, Harriet Dyer, Michael Dorman, and Oliver Jackson-Cohen.