After his plausible performance in The Batman, Robert Pattinson recently opened about the preferred blockbuster franchises he would like to work in. After being renowned as the Twilight guy for so long, Pattinson took a significant pay cut to revive his career and establish himself as a more versatile actor. With the variety of roles, be that in The Lighthouse, Cosmopolis, or High life, he indeed was able to accomplish his goal. Before wearing Batman's famous cowl, he announced his comeback to bigger budgets by acting in Christopher Nolan's mind-boggling Tenet. Bruce Wayne's portrayal works as a cherry on top for a talented actor like Pattinson.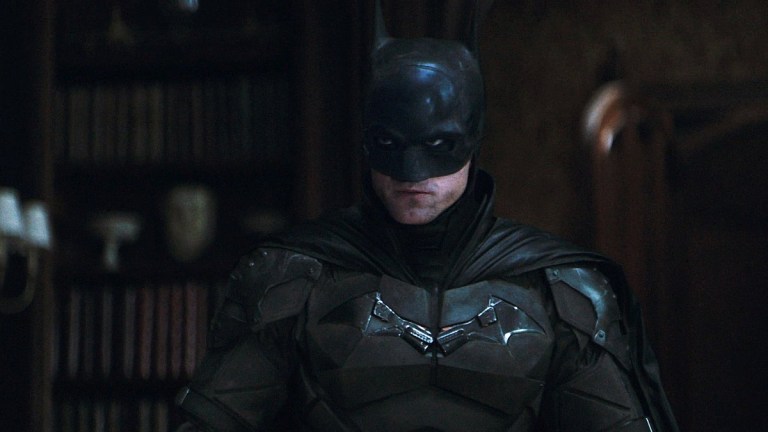 Robert Pattinson's Revelation
During an interview with Variety, Pattinson picked the movie sequels he would want to appear in while expressing his affection for The Batman director Matt Reeves –
"I love those "Apes" movies so much. There's only been two movies — well, three now — where I wanted to do a sequel: the "Apes" movies, "Sicario" and "Dune." I saw both of the "Apes" movies in the cinema and I just thought what he could do with mo-cap was just so unbelievable. If he could do that with a monkey's face, then he can get a performance out of me as well."
After achieving half of his objective by collaborating with Reeves on The Batman, he must now collaborate with the famed French-Canadian director Villeneuve, who directed Sicario as well as Dune. Acting in a film for Villeneuve seemed to be just the kind of thing Pattinson would like. Villeneuve is known for his intense soundscapes, visually stunning images, and dark, cerebral subject matter, all of which can be found in Pattinson's latest work.
Dune 2
Dune has to be broken into two parts in order to effectively adapt Frank Herbert's huge sci-fi epic. The first film introduces a handful of the houses competing for control of Arrakis, the desert planet that is the primary source of the galaxy's most valuable and potent commodity: spice, a mind-altering drug that facilitates faster-than-light travel. Paul, the heir of the family Atreides, played by Timothée Chalamet, has fantasies of leading a messianic rebellion and must overcome immense difficulties to fulfill his destiny. The sequel to Denis Villeneuve's Oscar-nominated film will be released in 2023.
Considering that Pattinson has shown an interest in appearing in Denis Villeneuve's Dune sequel/follow-up, and while casting for plum roles in the sequel hasn't been confirmed, it's an appealing fit. The feedback to both The Batman and the first part of Dune has been very positive, making Pattinson's entry into the sci-fi epic way easy. Even better, Feyd-Rautha Harkonnen, the psychopathic nephew of Baron Vladimir Harkonnen, a prominent role is yet to be cast that would be a perfect match for him.
The Batman is now playing in theaters starring Robert Pattinson (Bruce Wayne/Batman), Zoe Kravitz (Selina Kyle/Catwoman), Jeffery Wright (Jim Gordon), John Turturro (Carmine Falcone), Colin Farrell (Oswald Cobblepot/The Penguin), and Paul Dano (The Riddler).