When we talk about horror shows, we usually think of the ones involving ghosts, spirits, and other supernatural creatures. But the sub-groups of this genre are extremely diverse. So here are some of the scariest tv shows based on the holistic idea of what's true horror!
10. DARK: The German sci-fi revolves around two missing children in a small town, leading to the exposure of its sinful past along with the double lives and fractured relationships that exist among four families as they search for the kids.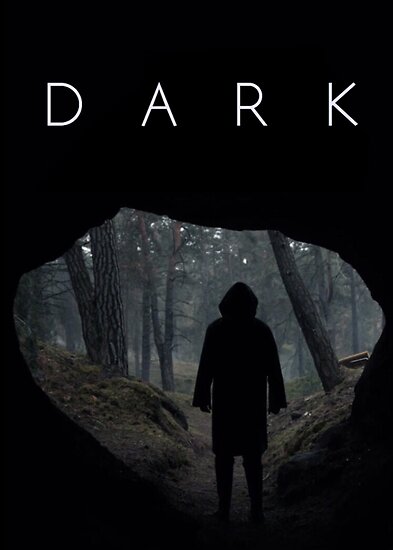 9. THE MIST: When a storm unleashes, unthinkable creatures set loose in a small town. A small band of citizens who were present in a supermarket hole up, and fought for their lives.
8. MARIANNE: Marianne is a French television series. The plot revolves around a young novelist who realizes that the characters she writes in her horror novels are also present in the real world.
7. AMERICAN HORROR STORY: A house haunted by murderous spirits, a Catholic insane asylum, a coven of witches, a freak show starring some truly twisted characters, a hotel filled with serial killers run by a vampire countess, the apocalypse, a slasher summer camp, a bleak beach town, and desert valley, and what not! Over nine seasons, the series covers nine different but equally disturbing stories.
6. CASTLE ROCK: It is a psychological horror that combines the mythological scale and intimate character storytelling of King's best-loved works, weaving an epic saga of darkness and light, played out on a few square miles of Maine woodland.
5. CHANNEL ZERO: Channel Zero is a horror anthology. The storylines for the series are based on popular Creepypastas, which include gruesome tales of murder, suicide, and otherworldly occurrences.
4. KINGDOM: The show is a zombie horror, which is set on a fictional, medieval-inspired Joseon, that explores the story of a Crown Prince as he sets to investigate the source of a mysterious plague that begins to ravage his country.
3. THE HAUNTING OF THE HILL HOUSE: The plot alternates between two timelines, following five adult siblings whose paranormal experiences at Hill House continue to haunt them in the present day, and flashbacks depicting events leading up to the eventful night in 1992 when the family fled from the mansion.
2. LES REVENANTS: In a small French mountain town, many dead people reappear, apparently alive and normal. But, while they try to resume their lives, strange phenomena take place.
1. BLACK MIRROR: It is an unsettling show that is based on near-future dystopias utilizing science fiction technology. The episodes revolve around technology and the innumerable ways in which it can be misused, the consequences of which are almost always unnerving.
Check out the trailer to your favorite movies: