Seth Rogen and Evan Goldberg have been partners and creative collaborators for years. Together they have brought audiences some of the wildest and most inappropriate comic adaptations of all time. The Boys and Preacher push the boundaries of how far television can go, and when you enter the world of animation, those boundaries can be stretched even further. The Boys Presents: Diabolical is a new animated series set within the universe of The Boys. It features an all star lineup to tell individual stories; each of them with a different style of animation and storytelling from different creators. It's a concept similar to 2003's The Animatrix, which Seth and Evan both attribute as a major inspiration.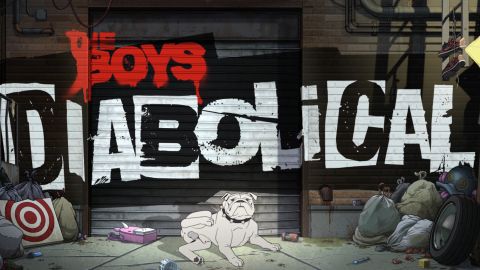 I had the chance to speak with Seth and Evan about the series, which premiers today (March 4th) on Amazon Prime Video. During our conversation, Seth expanded upon his love for comic books and superheroes. He spoke about creating his own superhero as a child. "I wrote a comic book about a character named Likable Lightning," he said. "He was a lightning bolt who was a human, in human form." When asked what superpowers each of them would like to possess, Seth was quick to choose the powered flight. Evan quipped that he'd simply like to grow his hair back. The audio interview can be heard in its entirety on the upcoming episode of FandomWire's podcast "Cinema Stubs."
All eight episodes of The Boys Presents: Diabolical are now available on Amazon Prime Video. The voice cast is comprised of new and returning actors that include Jason Isaacs, Seth Rogen, Awkwafina, Andy Samberg, Kenan Thompson, Simon Pegg, and Elizabeth Shue. The Boys Presents: Diabolical continues the humor and the violence of The Boys while utilizing animation to explore new forms of storytelling. Tune in to Cinema Stubs, available on Apple and Spotify, to hear the full interview.
Follow us for more entertainment coverage on Facebook, Twitter, Instagram, and YouTube.