Shang-Chi and the Legend of the Ten Rings is releasing very soon and we're really excited about it. Simu Liu is all set to play the titular character and go against his father, the real Mandarin. This is going to be the second all-Asian cast movie releasing amidst the pandemic after Mulan, and first for Marvel. So just like Black Panther, Shang-Chi is ready to break the cultural barriers too. However, it seems like Simu Liu is not willing to entertain anyone's negativity. The actor has responded to Disney CEO's comments and Liu is pumped up. Check it out.
Shang-Chi Actor Strikes Back At Disney CEO After His Comments
Simu Liu is about to join the Marvel Cinematic Universe and has made it clear that he's indeed very excited about it. He has been thoroughly vocal about his journey so far and even shared the story of how he got the role. Liu was at his apartment, in his underwear, eating shrimps! It doesn't seem that he will let anyone mess up his vibe for now. So Liu, being the outgoing person that he is, decided to respond to Disney CEO Bob Chapek. He called Shang-Chi an "interesting experiment." To that, Liu tweeted:
"We are not an experiment. We are the underdog; the underestimated. We are the ceiling-breakers. We are the celebration of culture and joy that will persevere after an embattled year. [Shang-Chi team] are the surprise. I'm fired the f**k up to make history on September 3rd; JOIN US."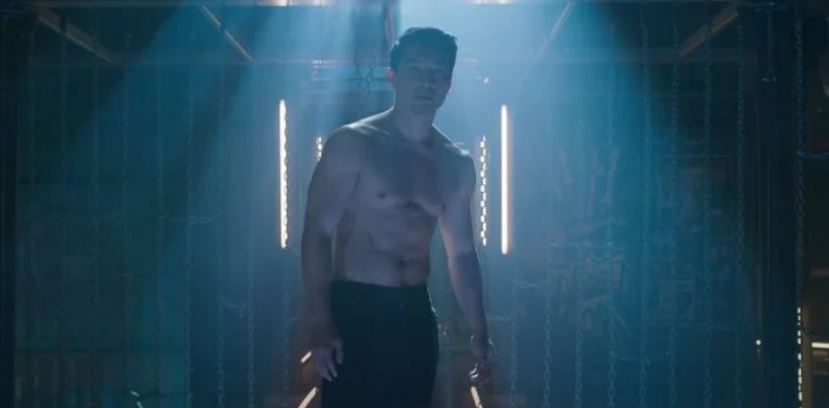 It remains clear that Simu Liu is really attached to the project. And of course, calling a project like Shang-Chi an experiment is not the right choice of words. However, the movie will not be available on Disney+ Premier Access. It will be made available after 45 days of its theatrical release. Well, this is actually the reason why Bob Chapek called it an interesting experiment. But be it any case, Simu Liu did not like his phrasing and replied in a not so subtle way.