In any Superhero movie, we all know who always ends up winning, at last, 'The Superheroes.' But, no matter how strong the Villains are, they always end up losing. After having a solid plan against the superheroes, villains still lose the fight.  Do we have any reason behind this!? I don't think that anyone will have an answer to this! So, let's take a look at the list of some Smartest Supervillains In Superhero Movie History.
1.Loki (Tom Hiddleston): First on the list of most badass supervillains is also the most savage villain. The evil stepbrother of Thor is the absolute favourite of the Marvel Cinematic Universe. Loki can manipulate anyone. He will stab you in the back and smile on your face while doing it.
2. Thanos: Thanos is the most badass and dangerous villain of all time. He has been ruling Marvel Comics for almost ten years now. You may be able to defeat him somehow, but you can't get away from him. He'll come back anyway!
3. Ultron: Ultron is one of the most brilliant supervillains in marvel comics with artificial intelligence. His knowledge keeps expanding, and he keeps on destroying the superheroes.
4. Joker: Next on the list of smartest supervillains in superhero movie history is one of the most popular villains of all time. Joker is an aggressive man with a face full of spooky makeup. He always comes up with different and homicidal schemes.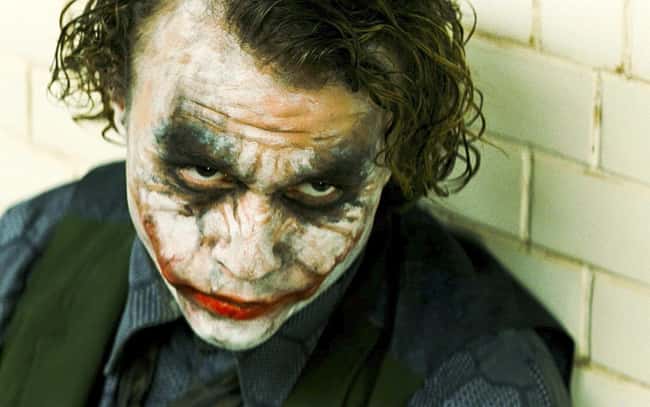 5. Ozymandias: He is basically super-smart, super-rich, and has a photographic memory. He built a whole teleportation device which was pretty cool. He's also got perfect hair!
6. Magneto: Magneto is The Master of Magnetism. He has got a genius mind. Not only this, he has artificial intelligence, mutation, aircraft engineering, and particle physics.
7. Doctor Doom: Doom is one of the best supervillains of marvel comics. He's been there since the 1960s. You shouldn't take him lightly because, of course, take a look at his face mask.
8. Lex Luthor: Luthor is one of the most ultimate supervillains of all time. He is DC's one of the biggest baddies. Luthor can do pretty much everything; he can even travel through time and space. Lex is super-rich and super-evil. Also, he is bald too, which gives a total villain vibe.
9. Doctor Octopus: Doctor Octopus is a guy with anger Issues and an excellent IQ level. Doctor Octopus became a supervillain after accidentally fusing his mechanical appendages into his body.
10. Bane: Bane is described as a dangerous enemy of the superhero Batman. He has a mixture of phenomenal strength and exceptional intelligence. Bane is often credited as the only supervillain to have "broken the bat" by winning against him physically and mentally.
11. Syndrome: In classic supervillain fashion, Syndrome became extremely rich on the back of popular technology. And his technology is pretty incredible. He created the giant Omnidroid machine and His terrific rocket boots. He also created energy beams that stop people in their tracks. Isn't this amazing!?