Video game movie adaptations haven't been quite as popular than comic book movies in the past, but there have been some hits along the way. Sony Pictures/PlayStation's recent Uncharted film  managed to snag $44mil in it's debut. Making for a modest opening after years of being stuck in development hell. Though, as Sonic would say "You're too slow". Paramount Pictures/Sega's Sonic the Hedgehog 2 speeds past the competition by opening to an outstanding $71mil debut in the domestic box office! The second biggest domestic opening after Warner Bros./DC's The Batman. To see what this week's box office looks like, let's break down the numbers.
Rolling Around At The Speed Of Sound
As mentioned, Sonic the Hedgehog 2 has passed other video game movies such as the first Sonic the Hedgehog movie from 2020 ($58 million), Warner Bros./Legendary Pictures' Pokémon: Detective Pikachu ($54 million), Angelina Jolie's Lara Croft: Tomb Raider ($47 million), and Sony Pictures' animated Angry Birds Movie ($38 million). A while back, Paramount greenlit a third Sonic movie and a Paramount+ spinoff series centered on Idris Elba's Knuckles the Echidna. With Easter weekend coming up, I expect to see this film have some strong legs over the next few days.
Elsewhere At The Box Office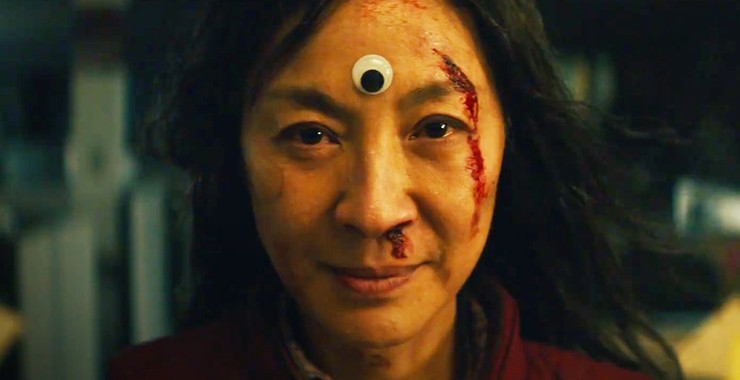 In it's second week, Sony Pictures/Marvel's Morbius fell to 2nd place ($10 million) with a steep 70% drop. Given the critic reception and the "C+" Cinemascore, it isn't surprising one bit. Michael Bay's latest action-adventure flick Ambulance  stalls to a less than optimistic $8.5 million debut despite having a $40mil budget backed behind it. Some good news for indie fans, A24's latest film Everything Everywhere All At Once grabs $6 million after finally releasing in theaters nationwide. The best weekend of 2022 for a platform release (1,250 screens).
What did you think of Sonic the Hedgehog 2? Have you seen Everything Everywhere All At Once, Ambulance, or Morbius? Let us know in the comments below.
Follow us for more entertainment coverage on Facebook, Twitter, Instagram, and YouTube.