A thriller is supposed to be precisely like its name, thrilling. Contemporary thrillers can be of any genre- horror, romantic, emotional, or humane. Many industries in the world have continued to develop a niche in thrillers. Spanish thrillers particularly have been booming and gaining their rightful recognition, thanks to OTT platforms. The sea of options includes expansive, bold, and cutting-edge pieces! Here are 16 movies that are worth a worth..
16. THE INVISIBLE GUEST (2016): This is a mystery thriller full of unsuspecting twists. From the actors' chemistry to tense narrative, it is sure to keep you on the edge of your seat till the very end!
15. EYE FOR AN EYE (2019): This thriller leans a bit more towards the dramatic side. Additionally, it covers betrayal, violence, and revenge, all to an extreme.
14. THESIS (1996): This murder drama is indeed an achievement in the field of storytelling. It also covers controversial topics ranging from voyeurism to violence. Furthermore, its impressive, clever filmography coupled with its great script makes for a must-watch.
13. THE BODY (2012): It has characters that add depth to the script. Even though this thriller is slightly predictable, it's exciting and maybe a little moody.
12. REC (2007): A slightly stressful movie, this cinematic masterpiece is sure to leave you thinking. It is nail-biting and has paranormal undertones.
11. NINE QUEENS (2000): This movie is authentic and ambitious. It is made locally, and that adds something to the cinematography. A well-strategized dark, deadpan comedy, this should make it to your binge list.

10. KILLING WORDS (2003): This psychological thriller is sure to leave you overwhelmed. It has a rather exceptional cast, and it's edgy, demanding, and fulfills all superlatives!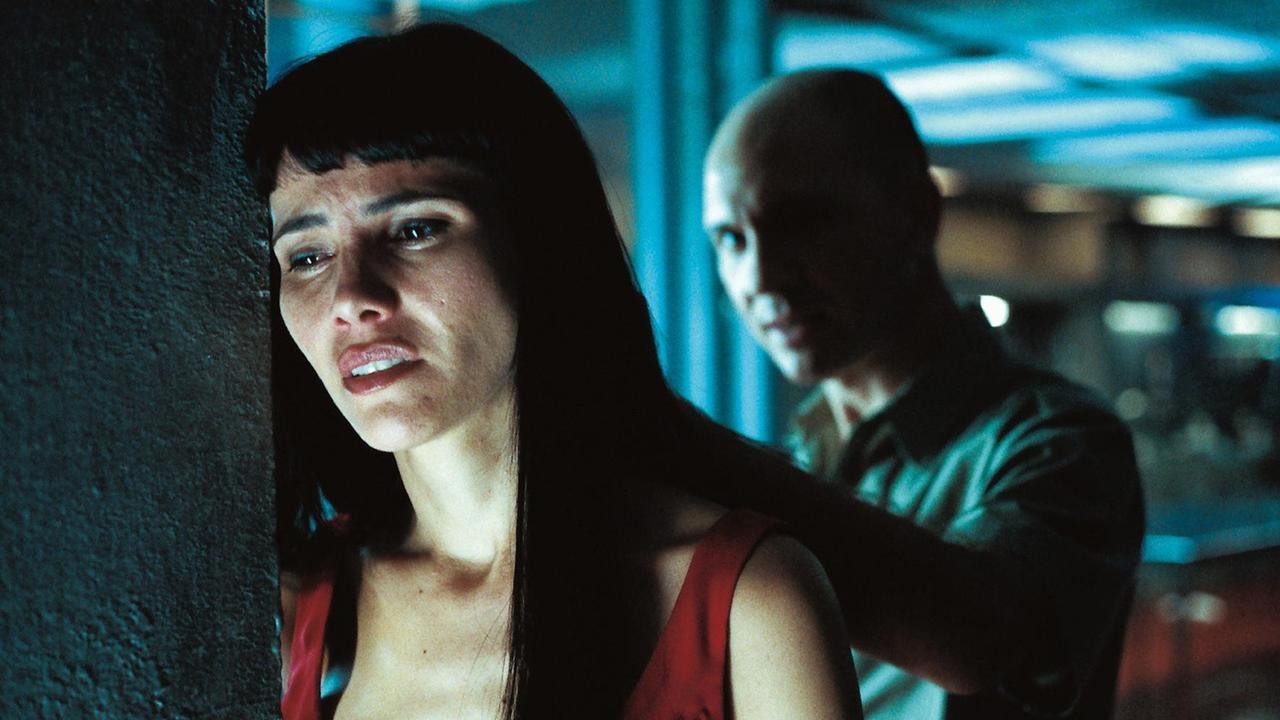 9. THE ORPHANAGE (2007): This profound horror succeeds in encapsulating the grief and dark undertones. Moreover, it works wonders as a thriller because of its convincing, expressive, and just the right amount of excitement.
8. BURNT MONEY (2001): This multifaceted thriller tries to explain the complexity of human sustenance. This cinematic representation of a true story is heartwarming but brawny at the same time.
7. JULIA'S EYES (2010): This visual treat is fantastically daring. It is dramatic enough to keep you invested and covers all mysterious undertones for you to enjoy. It's full of twists adding to the fun!
6. MAY GOD SAVE US (2016): May God Save us is somewhat of an uncomfortable, gloomy thriller. It is full of moral ruin and diabolical violence. A little cliched and complex, this film asks just the right questions and is quite a thinker.
5. THE BAR (2017): The Bar successfully captures all shades of paranoia, suspicion, and fear. Moreover, it gives a small look into a sect of Spanish society. This means little thriller is a must-watch!
4. MARSHLAND (2014): This period film is infamous for its dark themes. However, it draws inspiration from Spanish history, which makes it more interesting to watch. This political thriller is genuinely a masterclass covering ideas of democracy and autocracy fluidly.
3. WILD TALES (2014): This is an anthology of six different short films. This thriller gives a feral insight into our souls. The genius parallels and the unique cinematography are noteworthy. It's quite a watch!

2. MAGICAL GIRL (2014): Magical Girl covers a dark, mystical and magical dynamic. It is a taut thriller with nuanced, literary comparisons. Considered quite a gem of Spanish cinema, be sure to give this a go.
1. DEATH OF A CYCLIST (1955): Death of a cyclist is a dramatic noir that transcends the drama it conjures. This Spanish thriller is a derivative indeed. A tad on the theatrical side, it should make it up on your list!
What are other Spanish thrillers you know of? Share with your friends to make for a fun weekend watch!