What a waste the movie industry would be without stuntmen and women. These artists perform acts which average people wouldn't do without getting themselves killed. These people not only fill in when required to make the physical parts of movies look super realistic but also spare our favorite movie stars from deadly injuries. While some of Hollywood's elite are more than happy for their stunt double to step in whenever needed, that isn't the case for everybody.
Through the three popular franchises, Spider-Man has had a bunch of courageous actors who have stepped up to perform their stunt scenes all by themselves. However, some stars felt more than comfortable taking a step back and letting the professional stunt actors do the dirty work. In case you're curious to know them, we've got a list ready. Scroll down to know which of the actors and villains from the Spider-Mans have actually done their own stunts and which didn't risk at all.
Andrew Garfield: Did A Lot Of His Own Stunts
The American-British actor who is a recipient of numerous accolades was Sony's pick for playing the titular lead in 2012. Apparently, Andrew did most of Spider-Man's stunts that appear in the film by himself. Even though he has a stunt double, Garfield was spotted at multiple times swinging in the air and doing some pretty interesting tricks. He was 29 when the first 'The Amazing Spider-Man' premiered was more than eager to perform his own stunts.
Emma Stone: Did The (Minimal) Stunts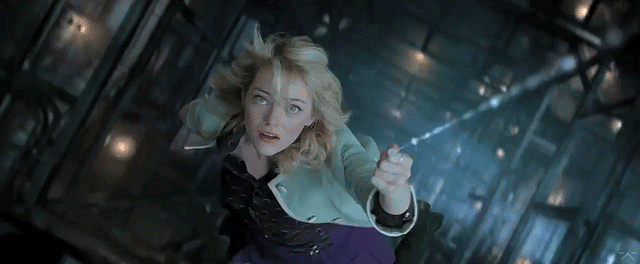 The love-interest of Peter Parker, Emma Stone's character of Gwen Stacy in The Amazing Spider-Man franchise was of a college student who didn't quite have any special ability. However, when danger hovered on her character, Emma Stone made it a point to participate in the action sequence herself and had no stunt double. She says it was never anything crazy, but she enjoyed getting involved in her character's stunts. It's not gymnastics or parkour, but she still held her own.
Tobey Maguire: Did A Lot Of His Own Stunts
While it's known to all that our beloved Spidey actors have done many of their stunt scenes by themselves, it is Tobey Maguire who tops the list. Tobey personally enjoyed being behind the mask and did most of his stunt scenes himself. In the first Spider-Man, he even did the iconic tray-scene where he catches Mary Jane and all the contents of her tray in. There was no CGI involved and he took 156 takes. However, Tobey did take his step back at times of heavy action stunts
Topher Grace: Did Some Of His Own Stunts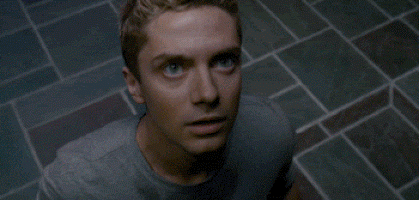 Sam Raimi's cast of the Spider-Man franchise has been pretty candid about their stunts and filming. Most of the cast members did the bulk of their own tricks and stunts. While Topher Grace grew up as a fan of the awesome-looking villain, he had a tough time in doing the character. While he avoided doing fight sequences of Venom, Topher was responsible for a lot of Eddie Brock's weird tricks.
Alfred Molina: Didn't Risk It
Alfred Molina who played Doctor Octopus in the second part of Sam Raimi's Spider-Man didn't do his own stunts. He gave two main reasons why he resolved to not risk it. Firstly, he said that he didn't want to put any stuntperson out of work. He said that they pay him the compliment of not putting him out of work, therefore he wanted to do the same for them. Secondly, he admitted that he wasn't very good at stunts and didn't want to hurt himself or others. Although these decisions cost more money to the production, they kept people employed and safe.
Willem Dafoe: Did Most Of His Own Stunts
65-years-old Willem Dafoe was 47  when he played the character 'Norman Osborn / Green Goblin' in Spider-Man. However, he refused to sit back and let his stuntman do all the work. According to reports, Willem did nearly 90% of his own stunts. He was actually behind the mask of Green Goblin most of the time and even filmed fight sequences.
James Franco: Did A Lot Of His Own Stunts
James Franco initially auditioned to play Peter but was offered the role of Harry instead when it was decided that role was a better fit. Franco was able to bring maturity to Osborn, although he was young at the time. He actually performed a lot of his own stunts during the many action sequences of the film. During an interview, Franco has even talked about some of his injuries and how the stuntmen are so important to action flicks.
Bryce Dallas Howard: Did The Main Action Scene Stunt
Playing the role of Gwen Stacy in Sam Raimi's third installment of the Spider-Man franchise, Bryce Dallas Howard was more than willing to perform her stunt action scene where a building collapses in the movie. She was 26 during the filming and didn't know that she was actually pregnant at the time. Thankfully, everything was fine, and it just proves she's even more of a tough cookie.
Tom Holland: Did Most Of His Own Stunts
The British actor happens to be the youngest to play a lead role in a Marvel movie. Tom Holland modestly claims he doesn't do all the stunts but he definitely does most of them. "I did as many [of the stunts] as I could, but there are some things legally that I couldn't do," Holland told Comicbook.com. "There were stunt doubles who were all very, very talented guys who really supported me throughout the process. Whenever there was a stunt that I didn't necessarily feel comfortable about, they would step in and show my how to do it, and coach me through the process."
Michael Keaton: Did Some Of His Own Stunts
Michael Keaton was no newbie to action. With an entire Batman series in his record, Keaton didn't let age act as a barrier for performing stunts when he joined the cast of Spider-Man: Homecoming to play the Vulture. At 66, he worked closely with his stunt team to nail the action sequences, and he performed a lot of it. However, Keaton openly admits about his struggles in pulling off the stunts, and not being as good as the stuntmen hired for the job.
Source: ScreenRant