Although the Marvel Cinematic Universe machine is tight-lipped about its project, the merchandise may provide new details and spoilers about upcoming movies. For example, The Funko Pop! Vinyl of Spider-Man's new integrated Suit exposed the details about Spider-Man: No Way Home. A few months ago, people knew that Doctor Strange would appear in Spider-Man: No Way Home. Pop shows how Sorcerer Supreme will affect the young web-slinger, with mysterious symbols on his chest and wrist.
In addition, another product suggests that Spider-Man may gain some power from the evil sources in No Way Home. The 6-inch Spiderman Black and Red Suit Action Figure comes with two attachments to attach to the web-slinger: a trident and a fist. They look like the construction of the classic Spider-Man villain, Sandman. The black and red suit also looks like a hybrid of Spider-Man's traditional suit and one of his most famous alternate looks, eventually becoming the anti-hero venom symbiosis black suit.
The possibility of mixing Sandman and Venom.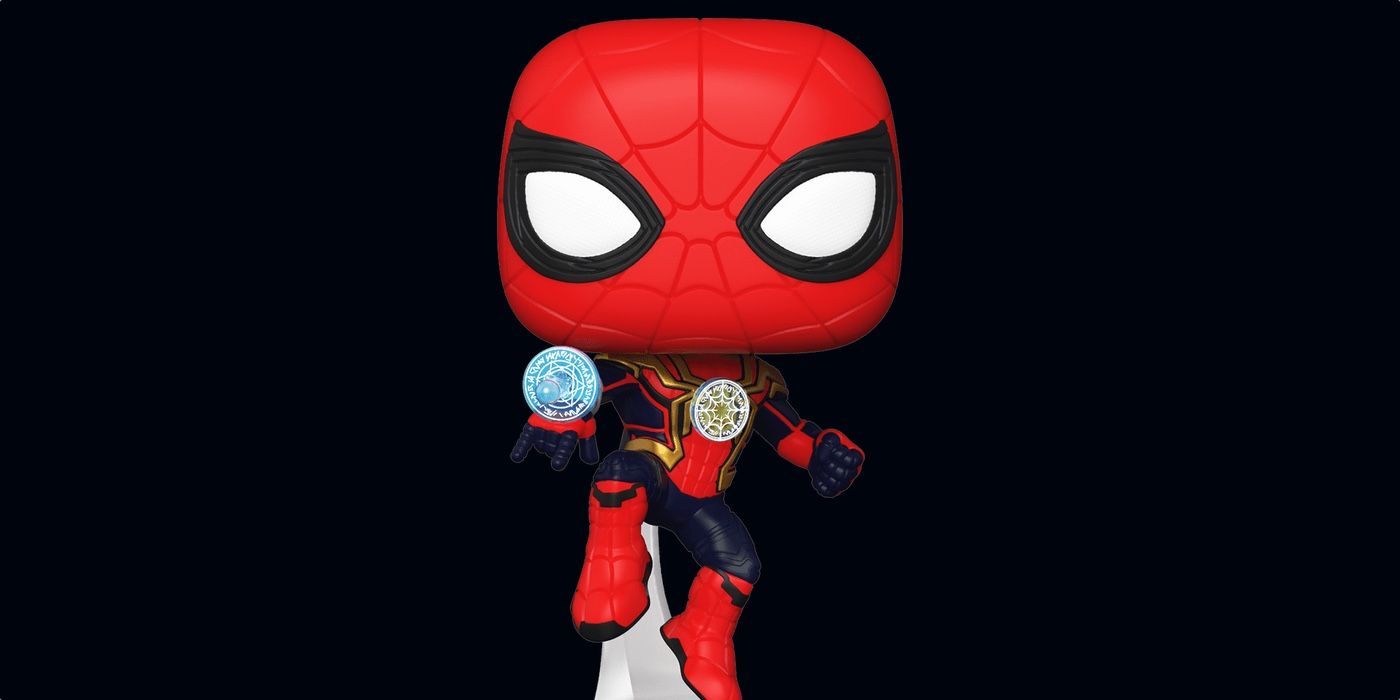 At first glance, the idea of ​​mixing Sandman/Venom clothing seems far-fetched. After all, no role appears in the MCU. Although integrating the enemy's power into his equipment is part of the Spider-Man character, it would be strange if he did so without having any experience with these specific characters. Jamie Foxx and Alfred Molina will play Electro and Doctor Octopus, respectively. Therefore, it is not impossible to add Sandman and Venom's movie to it, even as a narration.
The more specific reason for the mixed suit may come from Doctor Strange. His influence on Spider-Man is evident in the comprehensive suit, and the Supreme Magician can help him do more than just cast magic. Under Strange's guidance, Spider-Man can learn to draw power from the Marvel multiverse and even the Spider Universe. The venom symbiosis may also be the key to Spider-Man's so-called multi-adventure. In the comics, the villain Reed Richards, known as the Maker, is particularly interested in symbiotes and venom.
No Way Home is full of possibilities.
The unique thing about Spider-Man: No Way Home is its abundance of possibilities. It doesn't make much sense to include characters from previous Spider-Man movies. Including powerful characters like Doctor Strange when it comes to fan speculation. Spider-Man uses the symbiote and uses Sandman's power to fight Electro and Doctor Octopus. This is as effective as any other possibility fans can think of.