WARNING: Spoilers for Army of Thieves
Army of Thieves, the prequel to Zack Snyder's Army of the Dead is the exact opposite of a zombie movie. Snyder's movie performed well on Netflix and it was soon announced that Snyder is making his new zombie universe, with Army of Thieves being the second in line. The movie revolves around Ludwig Dieter, who is played by the movie's director and star Matthias Schweighöfer. However, the movie being second in the franchise is nothing like a zombie movie. Check out for more.
Amry of Thieves Is Not A Zombie Movie
Ludwig played a major role in Army of the Dead and was a character we all got attached to. The movie revolves around Ludwig who wants to escape his deadbeat life as a bank teller and a failed YouTuber. He is then convinced by a gang of international thieves to become their safecracker. The mission was a heist involving the first three of the master locksmith Hans Wagner's legendary safes.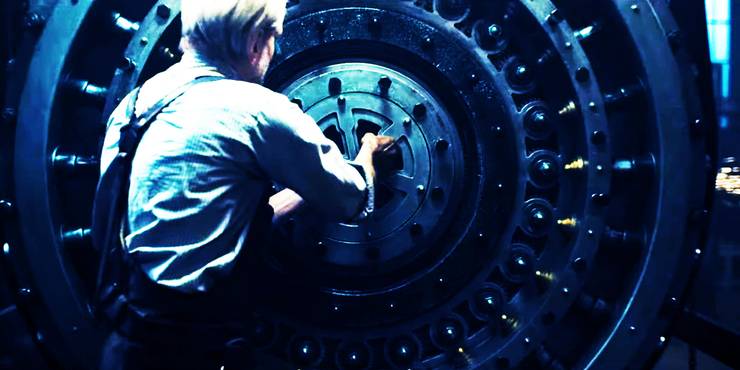 These safes are extremely hard to crack and are also based on the four operas of Richard Wagner's Norse mythology-inspired Der Ring des Nibelungen. These are the Rheingold, Die Walkure or the Valkyrie, the Siegfried, and the Götterdämmerung (Twlight of the Gods). Basically, Ludwig's role is to crack open the first three safes.
A Traditional Heist Movie
To bring utmost clarity, the movie is a traditional tongue-in-cheek heist movie and does not really talk about zombies. Yes, they do appear in Ludwig's dreams and in the news but not more than that. The prequel does not even mention the zombie virus outbreak. The main focus of Army of Thieves is Ludwig's obsession and Gwendoline's obsession with Wagner's work. Being the prequel, the movie should have spent a good amount of time diving into the origins of Army of the Dead. Have you seen Army of Thieves yet? Let us know what you think about the movie.