William Shatner is a Canadian actor, producer, author, and singer. He is best known for his role as Captain James T. Kirk in the Star Trek franchise. He has also starred in numerous other films and television series, including T.J. Hooker, Boston Legal, and 3rd Rock from the Sun. He has also released several albums of music and is one of the most respected actors in the industry.
William Shatner was popularly known for the uniqueness that he brings to his every movie role and was highly appreciated for his workplace efforts. However, Shatner was one of the first actors to share an interracial kiss during his performances in the Star Trek franchise, moreover, the scene was aired. According to reports, the scene was not supposed to air if not for the actor's quick thinking.
Also read: 92 Year Old William Shatner Scaring Star Trek Fans By Reportedly Getting Ready for Own Funeral: "Bill insists he's just being practical"
William Shatner Risked His Career For an Interracial Kiss
William Shatner is one of the most respected actors of the entire Hollywood industry as his multiple movie and franchise roles have set the foundation of today's Hollywood movies. He entered the industry when he was only 20 years old and has been in the industry for over seven decades now. The actor is especially known for his role as James T. Kirk in the Star Trek franchise movies and TV shows. He has starred in a total of 21 Star Trek episodes and seven of their movies.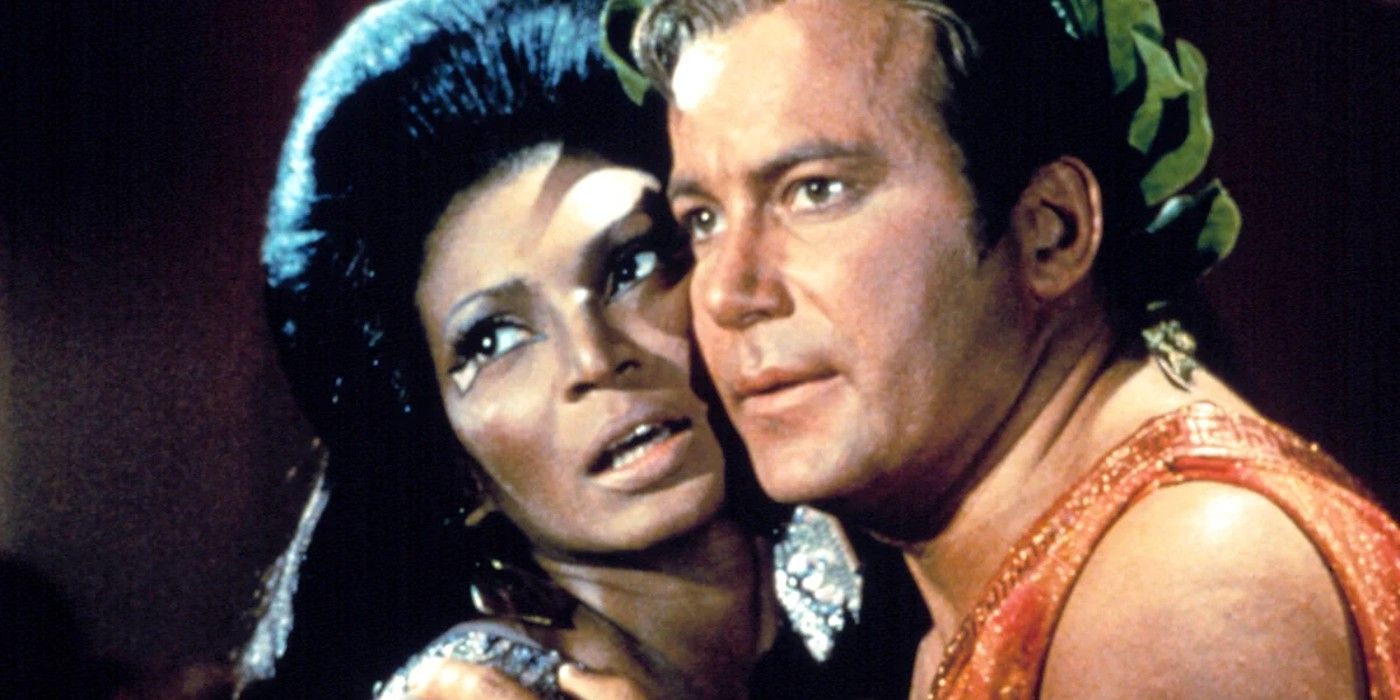 Also read: "His funeral was on a Sunday": Star Trek's William Shatner Refused Going to Leonard Nimoy's Funeral, Said "There's no legacy"
However, William Shatner tricked NBC into airing TV's first-ever interracial kiss by risking his career.
The kiss took place in the Star Trek episode Plato's Stepchildren. In the episode, an extraterrestrial species forces Captain Kirk and Lieutenant Uhura were supposed to kiss. However, NBC was initially apprehensive to telecast the kiss because they thought it would be too contentious. Shatner, though, was committed to carrying it through. He was prepared to put his career in danger to make it happen because he understood that it was a crucial time for television.
After Shatner persuaded NBC to telecast the kiss, it became a significant cultural event. Millions of people watched it, and it paved the path for greater diverse television representation. It was brave of Shatner to sacrifice his career for the kiss, but it was also essential. It demonstrated his willingness to defend his beliefs in the face of opposition. And it contributed to Star Trek being a pioneering series that is still relevant today.
William Shatner's Successful Hollywood Career
Early in the 1960s, William Shatner started to become well-known in Hollywood. Although he had already been consistently working in minor roles in films and television shows, it was his selection to play Captain James T. Kirk in the science fiction series Star Trek that catapulted him to stardom. Shatner's portrayal of Kirk was a key factor in why Star Trek was a critical and financial success.
Shatner continued to work in both cinema and television after Star Trek. He played the lead in several popular films and TV shows. In addition to acting, Shatner has enjoyed success as a writer, producer, and director. He has authored several publications, including Up Till Now, his autobiography. Additionally, he has directed and produced several television productions, such as the documentary, The Captains.
Also read: Star Trek Actor William Shatner Lost Potential Emmy Win for Show's 'Most Sexist' Episode That Was Postponed Due to a National Emergency
The actor boasts a net worth of over $100 million and has countless awards and accolades under his name. Some of them are the Primetime Emmy Awards, Online Film & Television Association Award, Academy of Science Fiction, Fantasy & Horror Films Award, the Golden Globes, Walk of Fame, and many other wins and nominations. 
Source: CBR