Stephen Amell is a Canadian actor and producer. He is best known for playing Oliver Queen in the superhero series "Arrow". Moreover, he has reprised his role in several video games as well. This time, he isn't in the news for his role or big project(s). But for his tweet. As usual, celebrities make news by tweeting and Stephen happens to be one of them. He has openly condemned the use of Arrow tombstone scenes by meme creators on the Internet. Check out what he's got to say!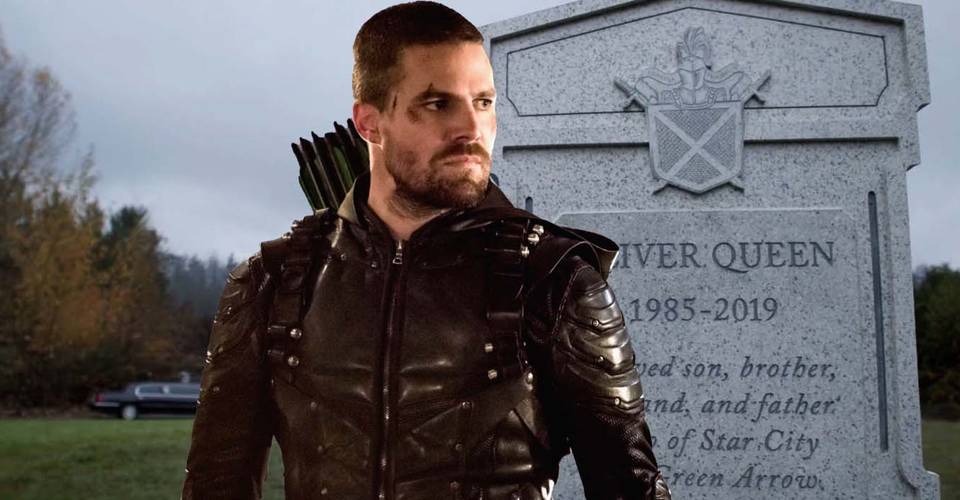 Stephen Amell Asks Arrow Tombstone Meme Creators To FO!
We see lots of memes on the Internet daily and the Arrow Tombstone meme is one of them! However, the actor doesn't approve of them and asks meme creators to FO. Of course, he uses harsh language towards them, but he isn't sorry. This show was very special for Amell since it gave him enormous fame. As the show was concluding, Queen (his character) sacrificed his life to save the world. Being so attached to the show, his departure from it was very emotional for it.
But a few other cast members chose to celebrate the collusion of the show by taking funny pictures gathered around Qween's tombstone. As we all know, those pictures went viral. Meme creators didn't leave a chance to use them to their advantage. However, Amell isn't pleased with this behavior and finally opens up about it in his tweet:
Could everyone who repurposes this photo kindly fuck off. https://t.co/tQD0L8Nzoq

— Stephen Amell (@StephenAmell) October 4, 2021
This meme resurfaced when Facebook, Instagram, and Whatsapp were down for almost 8 hours. Amell was playing the character and departing from the show must not have been easy for him. Therefore, he must've reacted this loud over a meme! He doesn't provide any reason behind his hatred towards this meme. But being attached to the series must be one of them. For your information, Amell got the Arrow symbol tattooed on his arm to honor the time he spent on the series.
Source: ScreenRant