Steven Seagal has had a career that evolved from being just a martial artist to an actor. Above The Law marked his debut in the Hollywood industry and he has since done various movies to make him stand out. The actor did not limit himself to being just in front of the screen. He has tried his hand at directing, producing, and even writing. However, his candid nature was what caught the people's attention the most.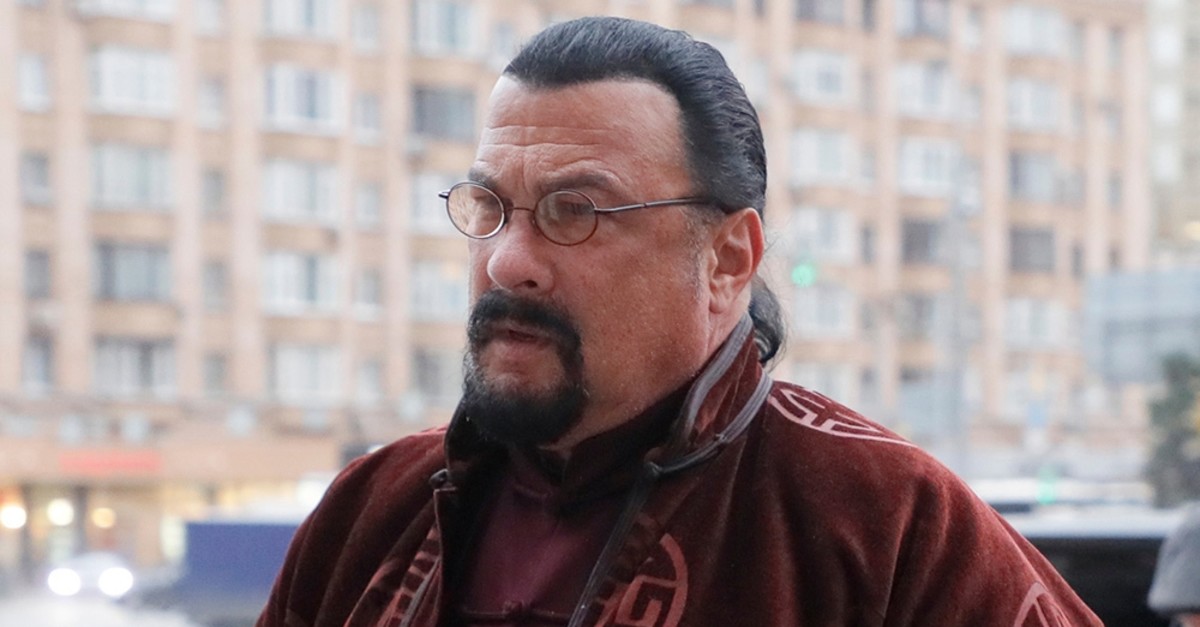 He has often remarked on other celebrities and martial artists as well as professionals. This has led to various controversies. Furthermore, it has even created some feuds that could have otherwise been avoided. Jean-Claude Van Damme has been a common target for the actor and he does not seem much fond of him.
Also Read: "Wishing my friend a speedy recovery": Jean-Claude Van Damme Debunked Arnold Schwarzenegger Rivalry Rumors, Offered Olive Branch to Rival after Heart Surgery
Steven Seagal Does Not Thing Jean-Claude Van Damme
Steven Seagal was asked about Jean-Claude Van Damme in many interviews. He has talked about how he does not believe that Van Damme is a good enough martial artist or anywhere near him. Hollywood's most loved action heroes failed to impress Seagal and he had a lot to say about them.
"Can I laugh in your face? Chuck is in his mid-70s," responded Seagal. "Do I think Michael is a tough guy? No. Do I think he's a martial artist? No. Do I think John-Claude Van Damme is a tough guy or martial artist? No."
It was when he was asked about Chuck Norris and Michael Jai White being ideal to save people from dangerous situations when he talked about Van Damme not being a 'tough guy' either. It was a clear remark from the actor and it was not missed either. He even talked about the actor while in an interview with Arsenio Hall where he told more of his thoughts about Van Damme.
Also Read: Sylvester Stallone's Ex-Wife Called the Cops on Jean-Claude Van Damme When He Broke Into Rambo Star's Home "To do Karate with him"
Steven Seagal Does Not Think Of Jean-Claude Van Damme As A Champion
Steven Seagal was on a talk show with Arsenio Hall when he was asked about Jean-Claude Van Damme being a great martial artist and champion. He had known Van Damme before his acting career started and it was not his favorite question, as he was trying to shy away from it before he decided to answer.
"I think that's a matter of opinion that he was a champion anywhere," Seagal told Hall. "And I mean, I'm not being catty or anything, I wish the guy all the best. But there are an awful lot of people who say that's not true."
He was not impressed by Van Damme at all and did not see him as a martial arts champion at all. He confirmed that he meant no harm to the actor and was not picking a fight with him. He was just stating his opinion to the public.
Also Read: 7 Times Mr Olympia Arnold Schwarzenegger Hated Jean-Claude Van Damme As Much As Sylvester Stallone? Mystery Debunked
Source: YouTube