Watching a movie is a great form of escape for many of us. In fact, we're able to feel emotions even more deeply when we watch films in theaters. When watching our favorite characters, we tend to get invested in what's happening on the screen. We start rooting for characters and expect the storyline to run according to our minds.
Some films challenge our hearts, minds, and our emotional stability with their mind griping scenes. How many times have you found yourself biting your nails out of anxiety while watching a movie? Some movie scenes are simply so anxiety-inducing, it's hard to not be at the edge of your seat with your heart racing.
Here are 25 extremely stressful movie moments that made our hearts race:
In Titanic, when Rose had to break Jack's handcuffs using an ax while the water was rising. Her first try was way off the mark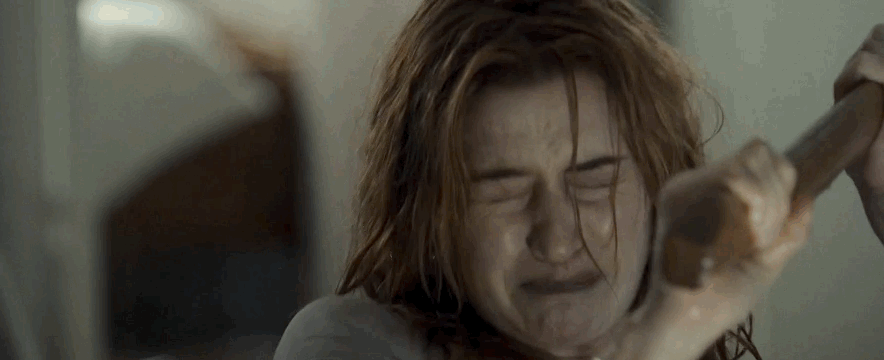 The initial minutes of Inglourious Basterds, when Hans Landa questions the farmers while the Jewish family hides under the floor:
The scene where Hans Landa interrogates Shoshanna while they eat strudel, and we're not sure if he recognizes her from the Jewish family or not.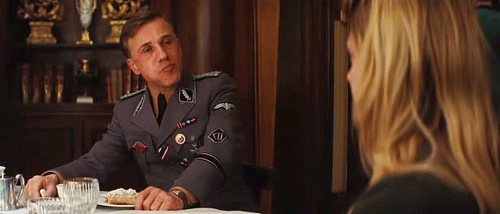 In The Shining, when Wendy sees what Jack has been typing and it's the same sentence over and over again, page after page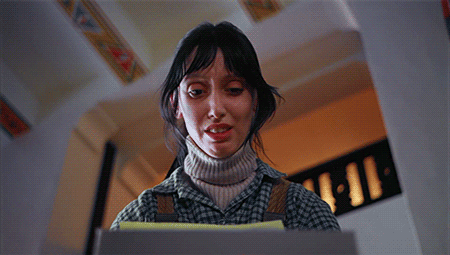 In Avengers: Infinity War when the
Guardians (plus Strange, Tony, and Peter) are trying to get rid of the gauntlet from Thanos' hand 
In Apollo 13 when the astronauts regain conscience and make a successful reentry into Earth's orbit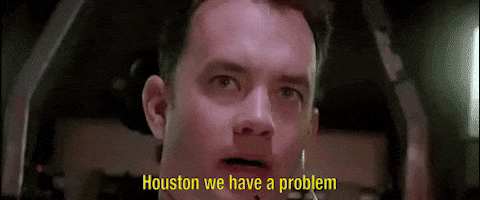 In Tangled when Flynn and Rapunzel are running from the guards, knock over a pillar, and get stuck in a cave that starts to fill with water
The bathtub scene in What Lies Beneath, where paralyzed Claire is inside a bathtub and the water level is slowly rising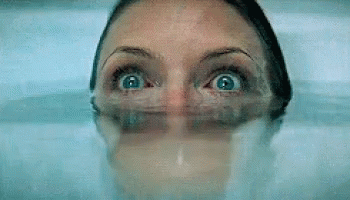 In Dunkirk, when the pilot who crashlanded is trying to get out his plane as it sinks.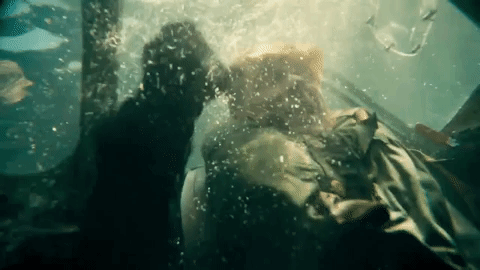 In The Social Network, when Eduardo
talks about the values the shares were diluted to
In Deadpool when they disclose how they Wade got his appearance. They
tortured his body by depriving him of oxygen for an entire weekend until he mutated.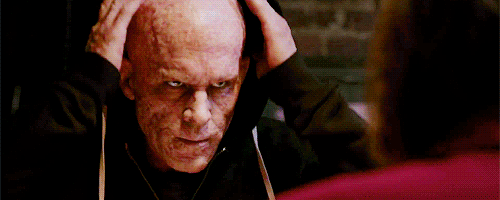 In Spotlight, when Matt sprints down his street and pauses in front of a house a block away where accused priests live. 
In Misery, when Paul was trying to return to his room before Annie comes in and realizes he's left his room
In Now You See Me, when Henley was making an attempt to escape the tank. 
Apparently Isla Fisher was actually stuck and drowning during that scene but all the other actors and workers thought she was just being a really good actor
In Come and See, when a grenade goes off by Flyora and he can't hear anything around him, even the approaching sounds of Nazi soldiers. 
In Sleeping With the Enemy, when Laura unlocks the cabinet to see the food cans arranged the way Martin liked, and realizes he's somewhere in the house
The fearful plane crash scene in Cast Away
The crazy escape
on the plane

in Queen & Slim, when police shows up in front of Queen and Slim at the very end
In The Hunger Games: Mockingjay — Part 2 when Gale is fighting against the sewer monsters and trying her best to climb up the ladder 
In Crash, when Daniel's daughter jumps into his arms right before Farhad pulls the trigger and it seems like he shot her. 
Which movie moment got your heart racing? Share the most stressful movie moments with us in the comment section below!
Follow us for more updates on entertainment and celebrities on Facebook, Twitter, Instagram, and Letterboxd
Was this Article helpful?
Thanks for your feedback!