Supernatural thrillers give a different kind of kick of adrenaline, don't they? These shows always save the day when it's a friends' stayover day. Recently, Korean dramas have been in the spotlight, and how versatile genres are they are bringing to the forefront. Similarly, Hellbound won't disappoint you, and you definitely won't be turning away from it (even when you want to). This is a one-stop for everything, action, adventure, thrill, mystery, and horror. So if you're still here and haven't watched Hellbound, you should. And for those who have and loved the show, here's a list of similar supernatural thrillers to see:
1. Sweet Home: Sweet Home is another record-breaking series, like the recent one, Squid Game. In fact, it was the first South Korean show to enter the top 10 in Netflix U.S. It is a South Korean drama, however, and quite like Hellbound. The story is about a group of people trying to survive an apocalypse, where people turn into monsters due to the epidemic. 
2. The Leftovers: During the 2010s, the show was among the most famous ones. The critics and fans loved the show. The psychological drama had us all gripped to the seats with chills running down the spine. The chaos it showed was genuinely horrifying, and we are sure by the end of it, all of us had an existential crisis.
3. Save Me: The horror show became very popular after it first aired on OCN in South Korea, and it soon was available on Netflix across many countries. It is about the horrors happening in the silent-looking small town. The plot's theme, twists, and the shady religious organization will give you the most horrific ride.
4. Kingdom: You'll find a lot of South Korean supernatural thriller shows on this list, and there's a good reason for that. These shows are the epitome of perfection, and Kingdom is just another proof of that. The story is set in the early 17th century in Joseon, a Korean dynastic kingdom. The story is inspired by the webcomic, 
The Kingdom of The Gods. 
It's so good that you get involved in the show so much as if you're living it too and feeling the same horror and fear as they do.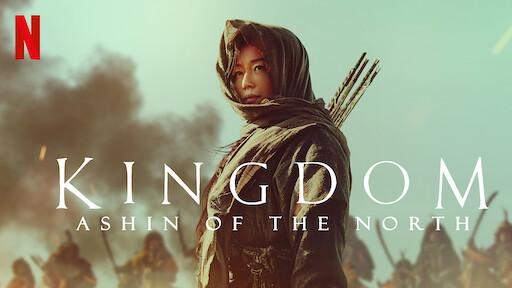 5. The Returned: This thriller will not only make you glued to your screens to find the mysteries but will also stay with you long after you've finished it. Its finesse, richness, and originality make the show extraordinarily intriguing and a really memorable watch. Similar to
Hellbound, 
the story of the show also asks a "what if," and changes the perceptions about life and death. It revolves around the French town that sees dead individuals take their lives back.
If you enjoy watching supernatural thrillers, then these five are must-watch and we don't recommend them watching alone. Tell us what you think.