As we get closer and closer to the final season of Netflix's global phenomenon Stranger Things, fans are gearing up to watch the epic conclusion of the series as Hawkins prepares to fend off the evil forces from the Upside Down. As the show nears the end, many from the crew and cast are coming to share their views and talk about what the public can expect from the next season.
And so, many people are eager to get as much as possible from anyone from the main cast. Finn Wolfhard, the star who plays Mike Wheeler in the series, has been on a roll recently with interviewers and promotion of the upcoming season. During one of those interviews, he revealed that he accidentally guessed the spin-off series that The Duffer Brothers were planning, which left them shell-shocked.
Finn Wolfhard Guessed What Stranger Things Spin-Off Would Be About
One of the most popular stars from the new generation of actors today, Finn Wolfhard rose to stardom with the help of his performance as Mike Wheeler in Netflix's Stranger Things, which soon became a global hit thanks to its story and premise. Even with more than four record-breaking seasons, fans and the audience cannot get enough of the show. Thus, when the IT actor was on set, he came up with a spin-off idea, which he later found out was the same idea that the creators had in their minds.
You may also like: "I Felt Really Bad Afterwards": Millie Bobby Brown Calls Stranger Things Star "A Lousy Kisser" After Their Uncomfortable Scene From the Netflix Show
During an interview on The Tonight Show starring Jimmy Fallon, the star was conversing with the host about his feature film as well as the future of the series and the epic conclusion that all the fans and audiences can expect. While answering them with caution to not reveal anything major, he revealed that due to his creative knack, he accidentally figured out that the series spin-off was going to be a time skip storyline, where they will show the cast when they have become full-grown adults.
He said:
"We were on set filming Stranger Things 4, and we were all talking about if there's going to be — like joking, 'Oh, they're all going to have us back in 20 years, and we're all going to [be] fat and old,' that kind of thing, And then they pulled me off… and were like, 'That is the idea. Who told you?' and I was like, 'No one, And they were like 'What do you mean? You just came up with it?' and I was like, 'Well, no, I just thought that that would be a cool way to expand.' It was really funny, and they were like 'Okay, well… don't tell anyone.'"
Thankfully, The Duffer Brothers had already hinted at this time skip before Wolfhard's recent confession on the show, otherwise, this would've been exactly how Tom Holland spoiled his Spider-Man films in the past.
You may also like: James Cameron Does Not Want to Commit the Same Mistake With Avatar Franchise as Netflix Did With The Stranger Things
What's The Future Of Stranger Things?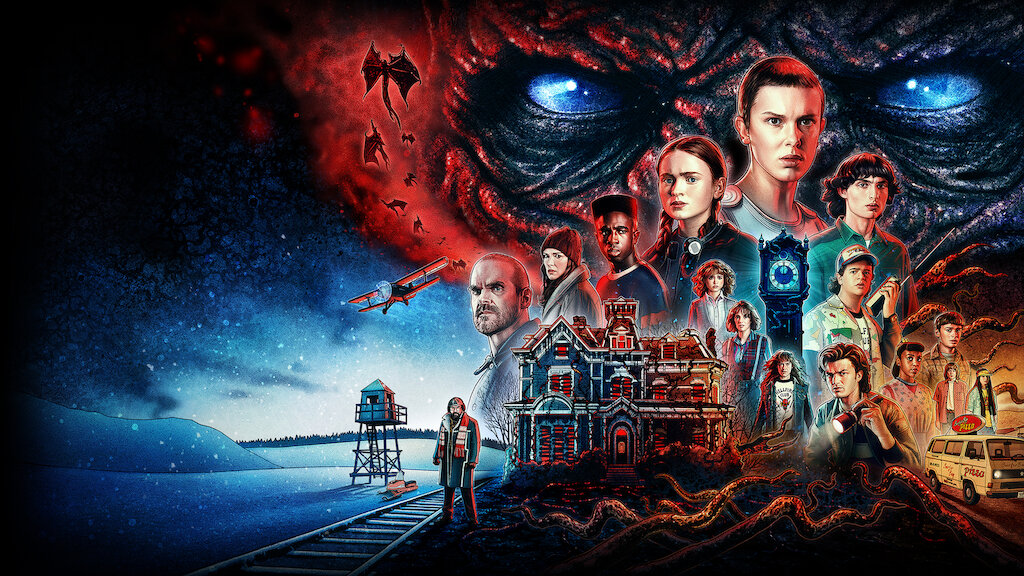 As the final season gets ever closer to its release, fans are holding their emotions for the grand finale. Along with this, the aforementioned spin-off series might also go into production soon after the end of the 5th season with details about it yet to be disclosed by the creators. Apart from all this, The Duffer Brothers have confirmed an anime spin-off series that will be focused in Japan called Stranger Things: Tokyo.
You may also like: 'We are in for a treat': Fans Remain Confident Stranger Things Anime Spinoff 'Stranger Things: Tokyo' Will Be a Hit
All 4 seasons of Stranger Things are available to stream exclusively on Netflix.
Source: The Tonight Show starring Jimmy Fallon