Aubrey Plaza is operating on another worldly level of funny, and we mere mortals are too basic to comprehend her dark(est) sense of humor. So, today we have ranked moments of her hilarious rantings, pranks, and just her basic chaotic personality that makes us love her even more.
Starting with this moment of crazy when Aubrey decided to wear the same clothes as her Ingrid Goes West co-star Elizabeth Olsen, thus taking the role of a stalker eerily forward. Pretty sure the marketing team of the movie didn't ask her to do this, she's fresh like that!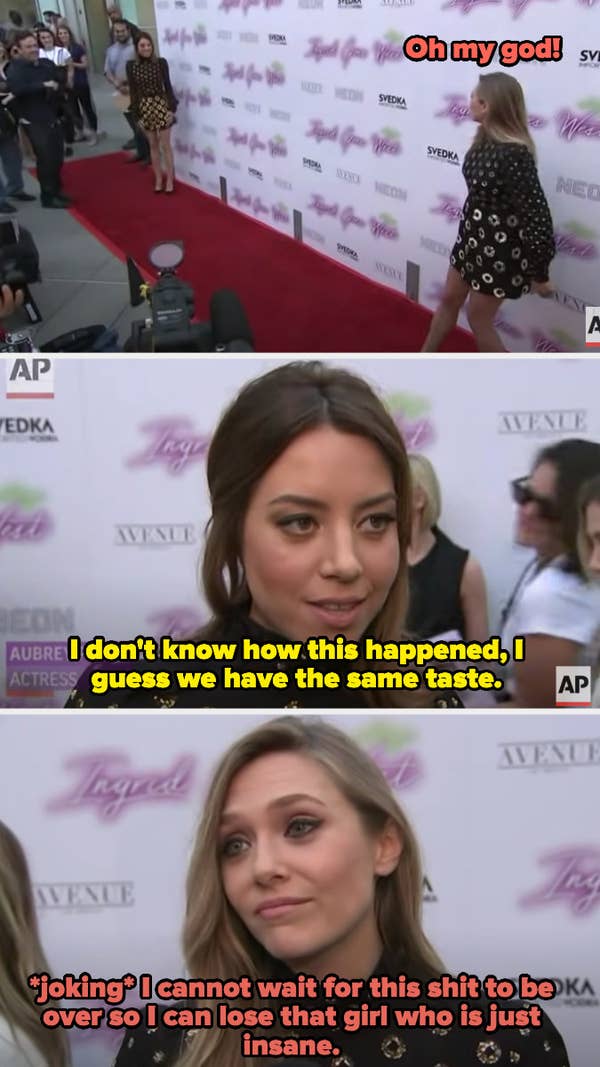 17. When she wanted fans to riot after seeing Kristen Stewart's character not end up with her character in Happiest Season.
16. When she was giddy and nervous about her red carpet appearance and wanted to deny everything.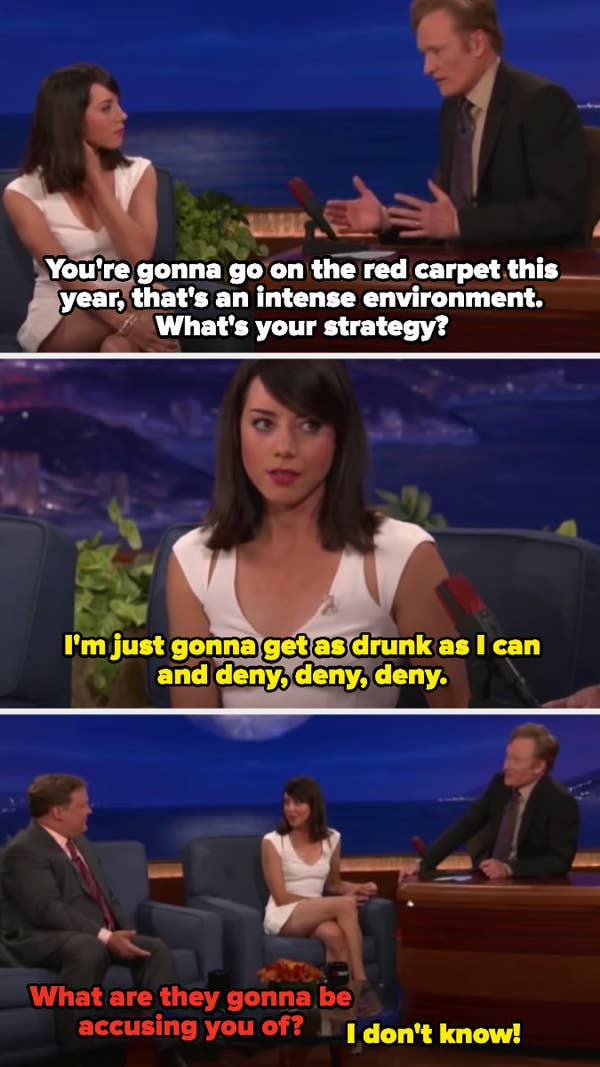 15. When she displayed that she is ALWAYS quick on her feet, and you can never not take her seriously.
14. When she did an entire Google Autocomplete interview while cuddling with Craig Robinson under a blanket.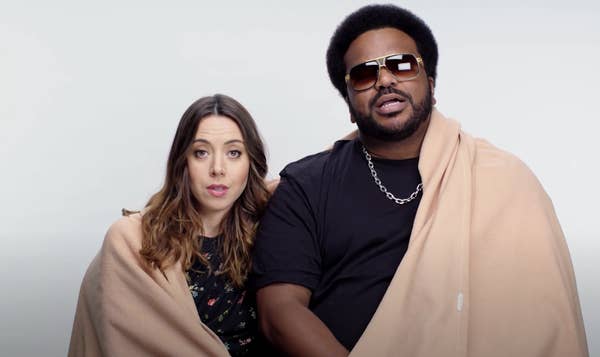 13. When she made this dope(y) entrance at the Ellen show.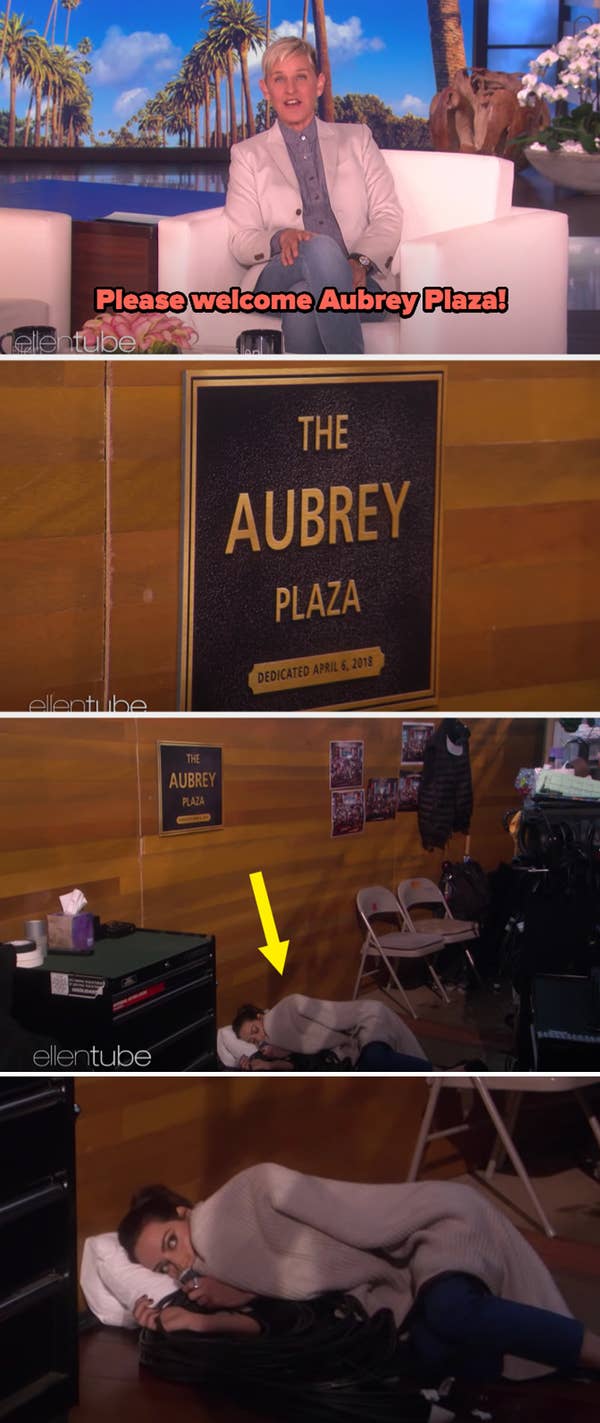 12. When she admitted the habit of photobombing celebrities.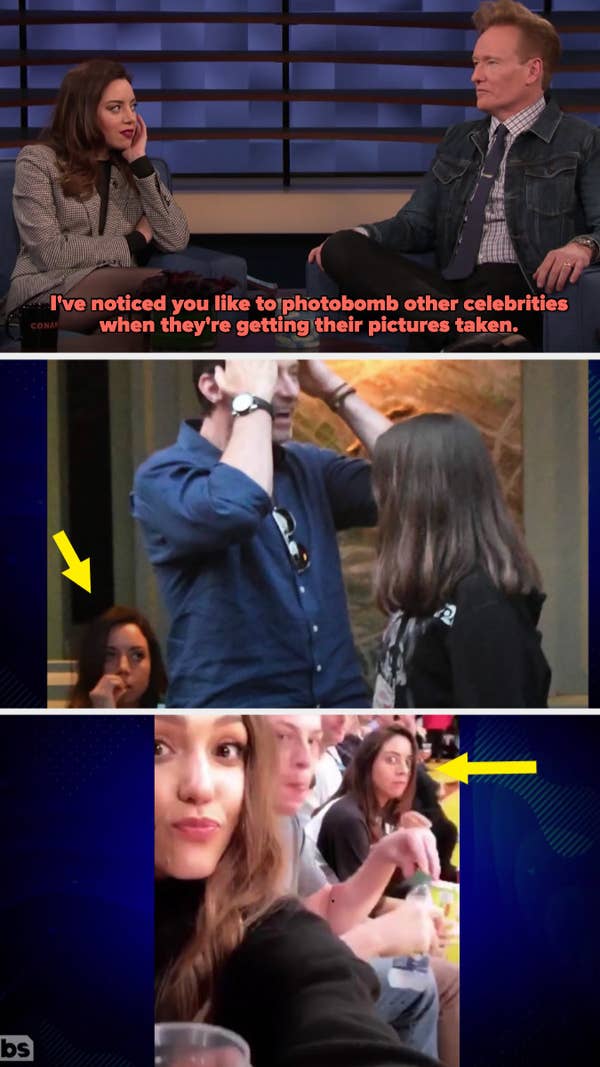 11. When she proved that she sometimes could get very relatable when she hugged the giant gold statue of Jeff Goldblum. Her response was on point.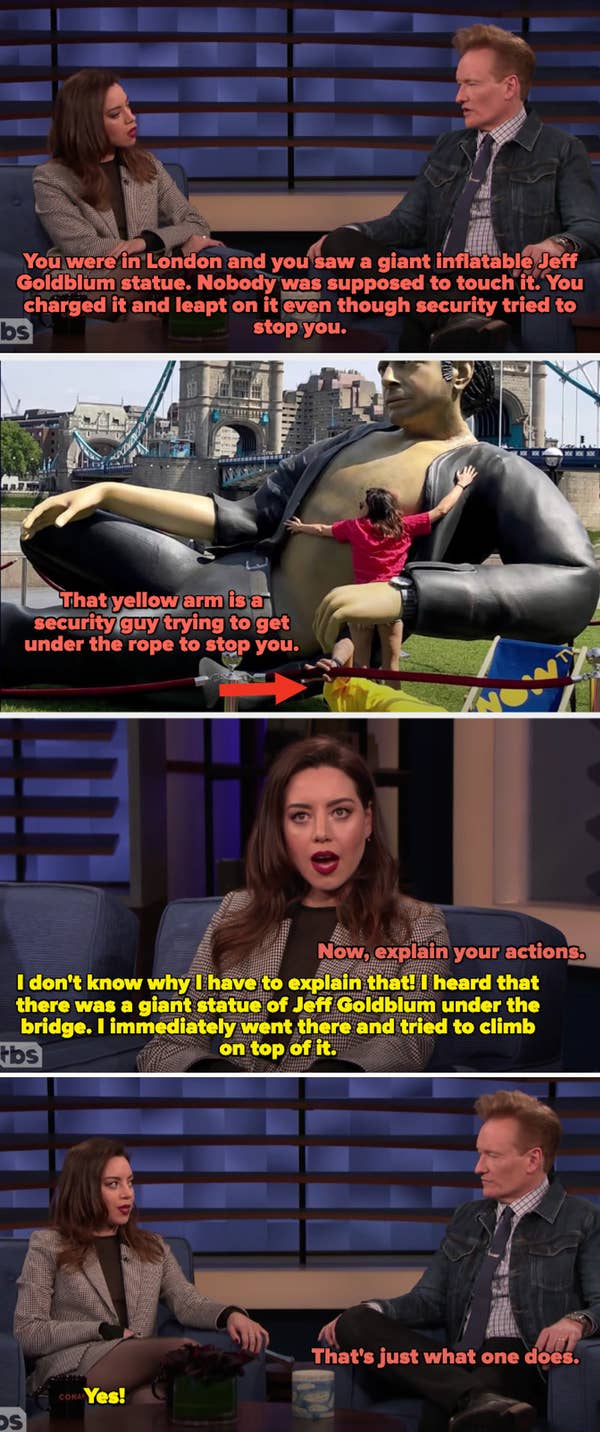 10. When a 15-year-old Aubrey had a stare-down with now POTUS Joe Biden.

9. When she knows what she is about, son.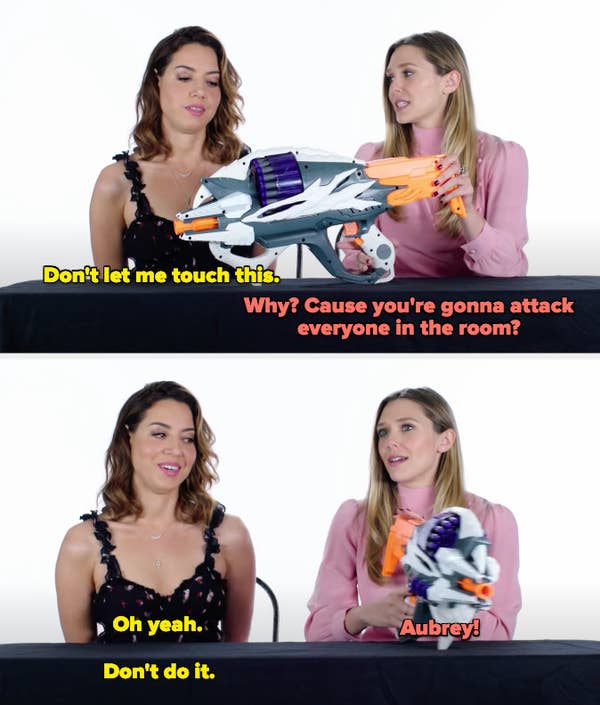 8. When she gave a very thorough and convincing audition for Catwoman and did this to Stephen Colbert.

7. When she poured milk down her nostrils while eating hot wings and answering questions, and even made the host try it.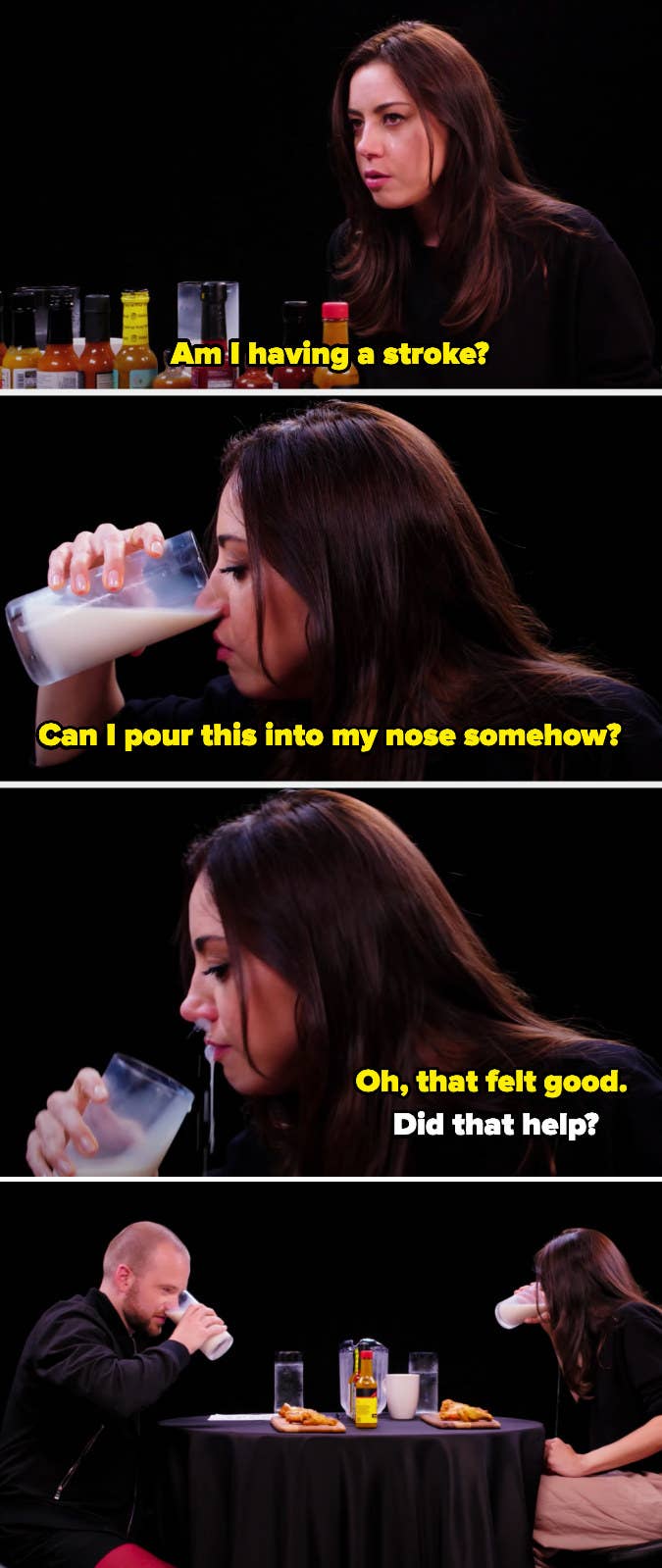 6. When she took a scary prank with a kid too far, and he was still not scared of her. How can anyone?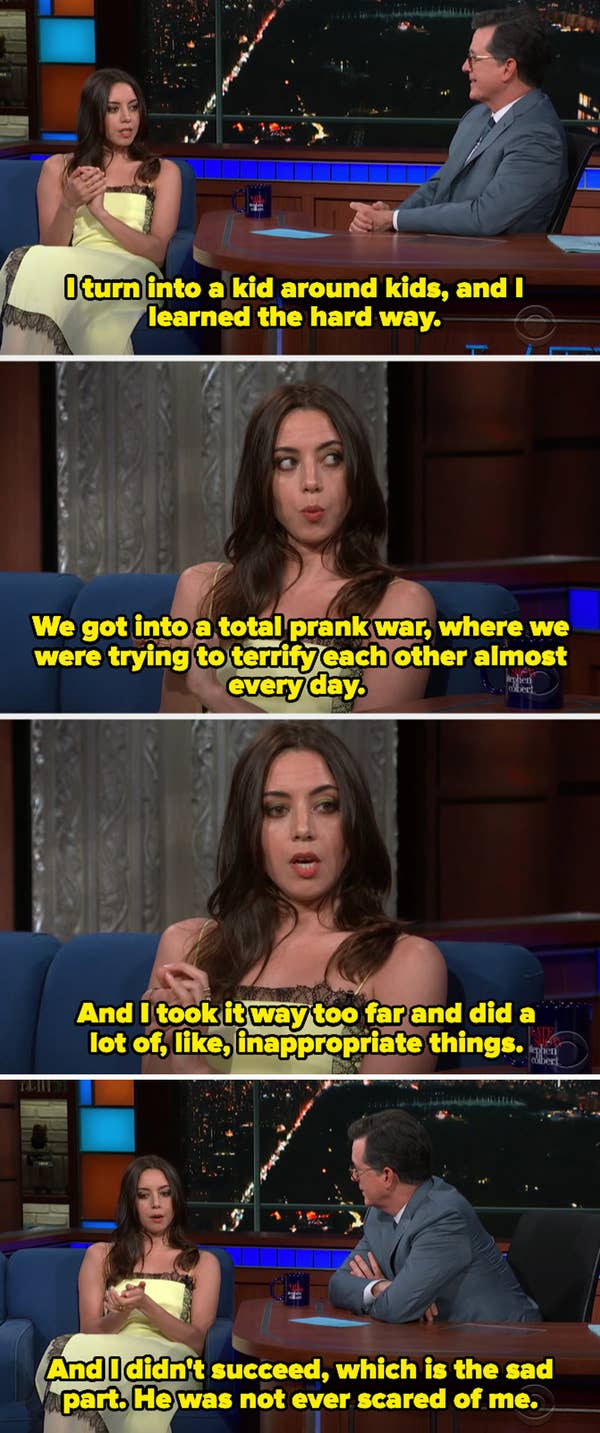 5. When she sang her go-to karaoke song on the top of a bar counter, barefooted, during the wrap party of Mike and Dave Need Wedding Dates.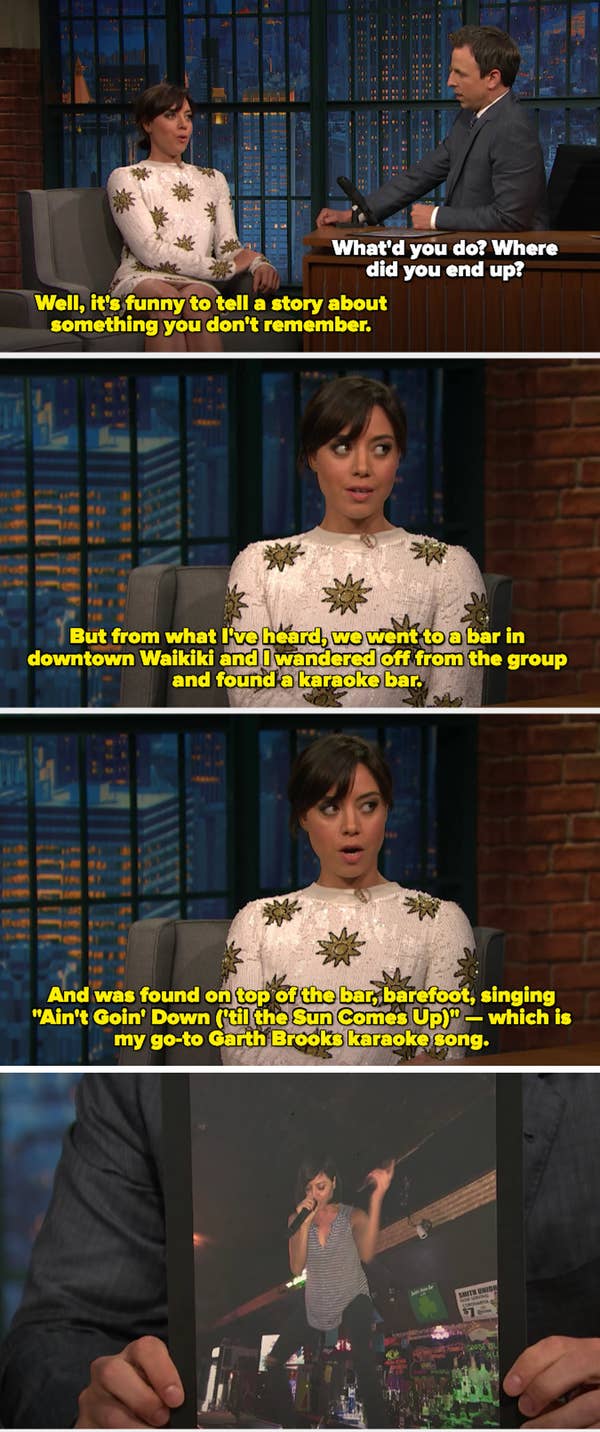 4. When she won Breakthrough Performer of the Year and the Young Hollywood Awards and gave this speech that made even the older people laugh at the stadium.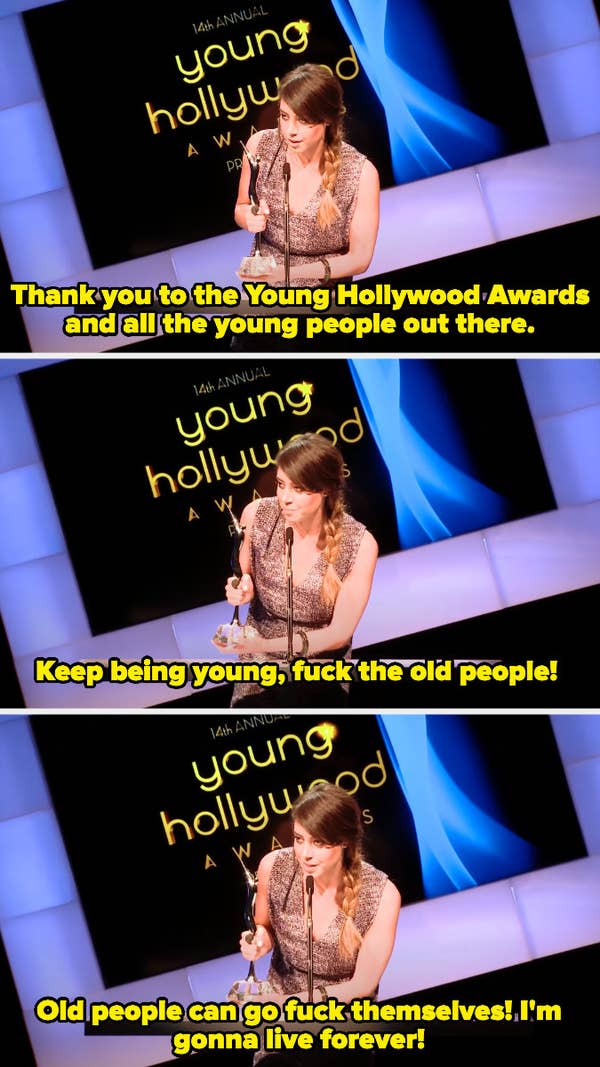 3. When she got a role after flashing the casting crew and saying some nasty stuff to the cameras.

2. When she showed off her pole dancing skills and fell. Nothing can embarrass the queen.

1. When she accepted an award on behalf of her Parks and Recreation co-star Amy Poehler, and thanked the devil in the speech and was rushed off the stage by Nick Offerman and Chris Pratt.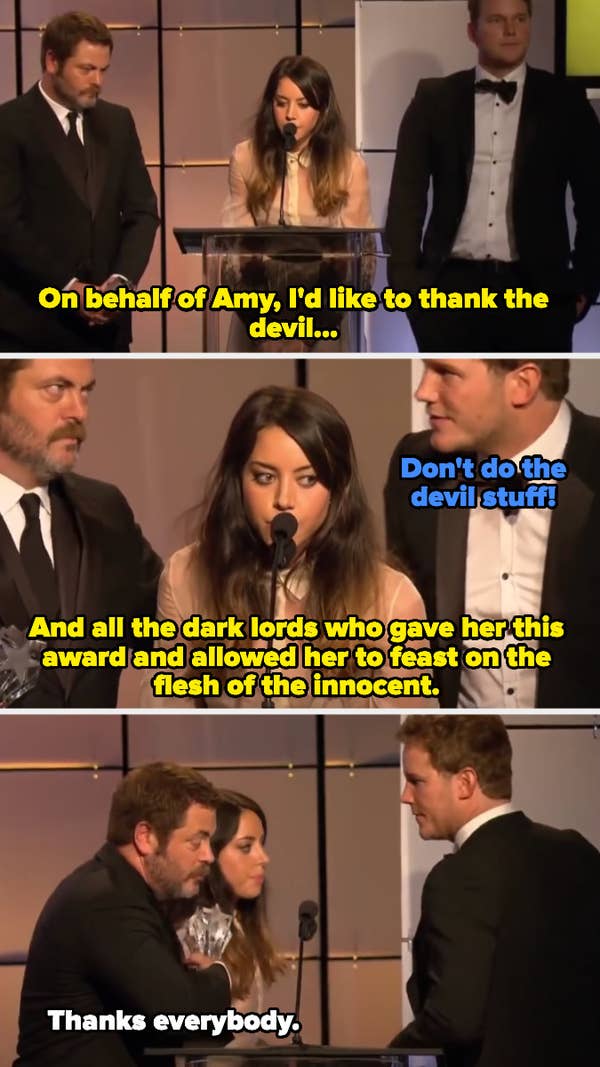 It's funny if you think about it that, in a way, Aubrey played herself in Parks and Recreation as April and she was a major reason why that show got as popular as it did. No other actor in Hollywood can ever match her crazy.
Was this Article helpful?
Thanks for your feedback!