Joe Rogan is recently high on trend as he is famously known for his open-minded thoughts about various subjects along with his UFC commentary and his podcast where he invites famous individuals for a talk show. In one of the episodes last year, he invited former martial artist Brendan Schaub right after the release of The Batman and revealed many interesting facts about the movie.
In The Joe Rogan Experience podcast with Schaub, both of them talked about how brilliant the movie was and deemed it one of the best Batman movies out there, though their most interesting conversation was that of the short cameo Joker made in the end credits. Joe Rogan also said that it would be absolutely fantastic to watch Joaquin Phoenix's Joker pitched against Batman in any upcoming movie.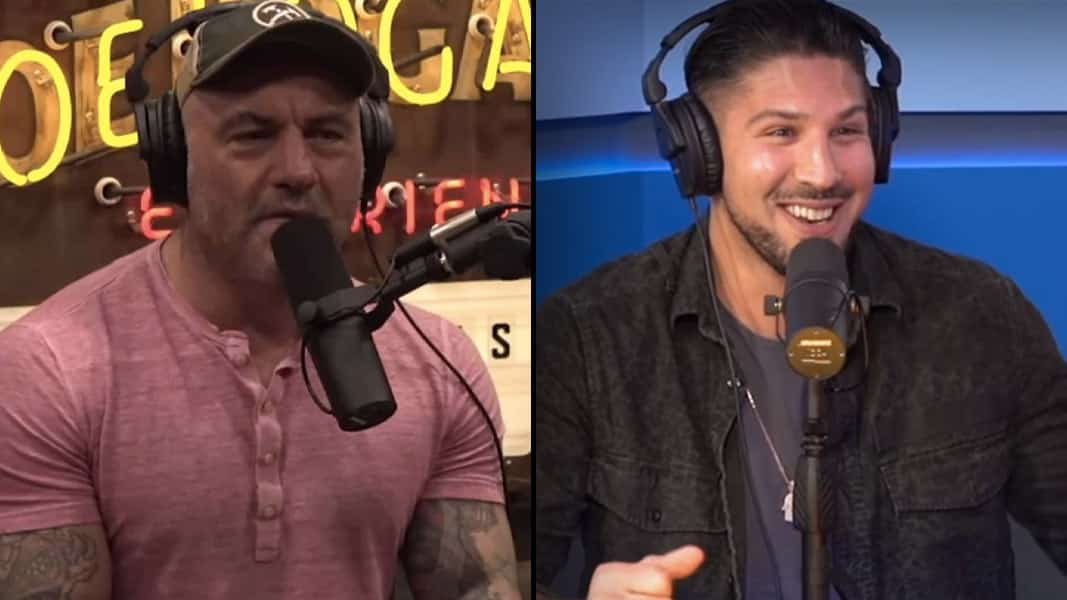 Also read: "There is no way he could be that good": Joe Rogan Claims Joaquin Phoenix Must be "an Absolute Insane Person" For His Work in "Joker"
Joe Rogan on Joaquin Phoenix's Joker
Joe Rogan was mesmerized by the brilliant acting of the 2019's Joker by Joaquin Phoenix and describes him to be "so good but it is so creepy" and further praised the director, Todd Phillips for creating such a masterpiece. Joe Rogan once in his podcast said that when he went to see the movie with his family, he along with his wife were completely shocked at how good of a movie it was.
In his podcast with Brendan Schaub, both Rogan, and Schaub were discussing about the brilliant Batman movie that recently came out, starring Robert Pattinson as the dark knight. While they were discussing about the main villain of the movie, The Riddler portrayed by Collin Farrell, their conversation steered in the direction of the Joker. As Batman's arch-nemesis is the Joker and the movie had a very short cameo of Barry Keoghan's Joker in its end credit scenes.
"The Joker movie was so f*cking good and so creepy and such a good movie, Todd Phillips has f*cking nailed that movie and Joaquin Phoenix is crazy as f*ck. He's so good. He must be insane. He must be like an absolute insane person. There's no way he could be that good"
Also read: "I don't need that in my life": Joe Rogan Admits He Will Feel Like an "As*hole" With Robert Pattinson's Batmobile From The Batman
Joe Rogan further shares that Phoenix's Joker portrayal was so good that it makes all the other villains in the DC universe to take a step down. He also adds that in the movie, as Joker has a very elaborate description of his past, his role puts more depth and meaning into it and while comparing it with the rest of the antagonists such as the Riddler, it does not quite pack a punch as Phoenix's role.
Joe Rogan Wants Joaquin Phoenix's Joker Against Batman
Joe Rogan in the same episode said that he wants Robert Pattinson's Batman to be pitched against Joaquin Phoenix's Joker as they are masterclasses in their solo movies.
"If they have a new Batman movie Joaquin Phoenix as the Joker, that's gonna be interesting"
Though his appeal was very well taken by many fans and other viewers as it would truly be a sight to watch, it seems highly unlikely as Barry Keoghan has been confirmed to be the upcoming Joker in Robert Pattinson's universe.
Also read: Joker Actor Barry Keoghan Already Has Plans To Top Heath Ledger's Performance if He Returns in The Batman 2: "I want to show people what that is"
The Joker was an extremely successful movie as it received an unimaginable amount of positive critic reviews and was also welcomed at the box office with a total of more than $1 billion with a mere production cost of $55 million. The movie won numerous accolades such as the Academy Awards twice, Critics Choice Awards twice, the Golden Globe Awards twice, and many other countless ones. The Batman also had a successful run at the box office with an estimated collection of $770 million worldwide.
The Batman is available for streaming on HBO Max
Joker is available for streaming on Prime Video
Source: The Joe Rogan Experience