Vrooom! Clear the path! Batmobile is on its way!
When the new spin-off, The Batman, was announced, fans were equally excited to see the Batmobile as they were to see the new Batsy. Raising all the curtains, The Batman batmobile concept art is out now. It is already doing rounds all over the internet. Check it out below:
The New Batmobile
Jeff Frost has reportedly developed the Batmobile for the upcoming movie. He recently has revealed new concept images of the vehicle on his website. Later, director of The Batman, Matt Reeves took on Twitter to post the pictures of the new beast.
Concept Model Maker Jeff Frost posted some pictures of a model of #TheBatman's Batmobile on his website! pic.twitter.com/xHNkj6WYtv

— The Batman (2021) dir. Matt Reeves ???? (@TheBatRobert) May 31, 2020
Reeves, previously in March, posted the images from the movie, which already showcased the vehicle beside Robert Pattinson's Batman. But these new pics give a fresh and unobstructed view of the concept Batmobile which is reportedly confirmed to feature in the movie. If we look closely, we can even have a visual of mini Batman sitting inside the batmobile.
Beast Mode On!!
The new version of Batmobile, unlike Ben Affleck's or Christian Bale's models, looks sleeker. The matte black finish looks stunning, and it is fuels fear in criminals. The rear part of the model is the real game-changer and is probably the coolest part of the whole design. There is some sort of propulsion capability near the rear of the vehicle. Also, additional CGI could be added to showcase the weaponry that the car usually has for the caped crusader to fight against his nemesis.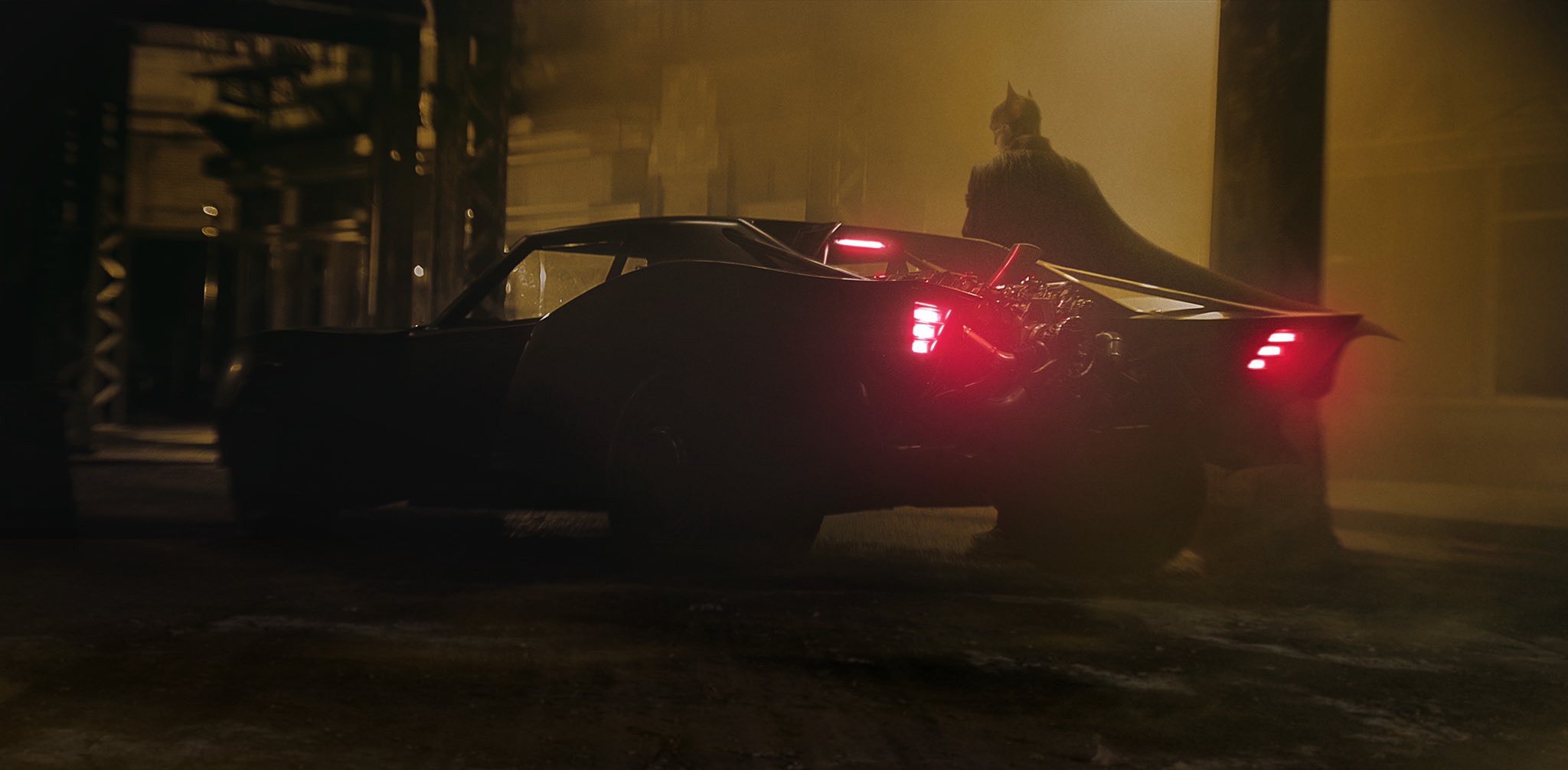 Kevin Smith commented on the latest model that it has a nice Adam West or Barris feel. He said that it's a believable Batmobile that someone who's not a billionaire could build, which helps throw people off the scent of Bruce Wayne as Batman.
The Film's Cast
The forthcoming Batman film will be noir-styled, according to Matt Reeves. Besides, In this movie, we are going to witness Batman as the world's greatest detective.
In addition, he added that this new movie will have no relation to the previous Batman movies. So, we can expect a new phase for live-action Batman kicking off from this Matt Reeves directorial.
The Batman stars Zoe Kravitz as Selina Kyle/Catwoman, Colin Farrell as Oswald Cobblepot/Penguin, Paul Dano as Edward Nashton/The Riddler, John Turturro as Carmine Falcone, Peter Sarsgaard as District Attorney Gil Colson, and Andy Serkis as Alfred Pennyworth.
 Filming for the movie began in mid-February and halted in March due to the COVID-19 pandemic. But it may restart this July again and is currently scheduled to release on October 1, 2021.
Aren't you guys already excited? But all we can do for now is to look at these pics and keep our hopes high.
Sources: ComicBook, Republic World