The new
is going to be quite enthralling especially when the Director is Matt Reeves. DC Films is the producing unit and the distribution will be done by Warner Bros. The teaser has already triggered a lot of hubbub amidst the fans who are quite excited on hearing Robert Pattison to be playing the role of Batman. Here is a recent story from it's last wrap up  :-
THE PHOTOGRAPH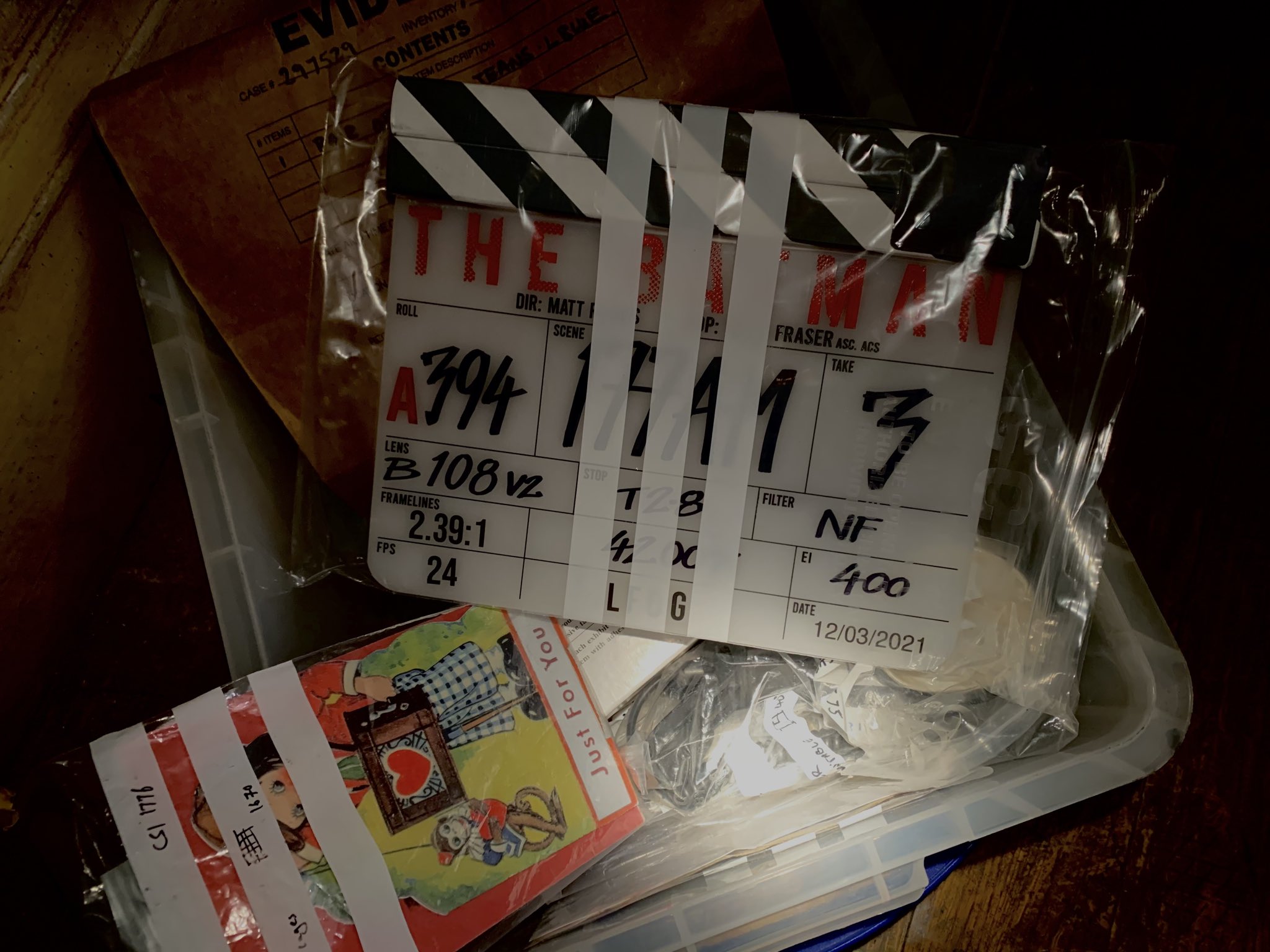 Matt Reeves shared a background photograph from the most recent day of shooting from the sets of The Batman and it has got the fans thinking about the shocks that are coming their way. It's been a lengthy and difficult experience to wrap shooting since the film is highly anticipated. Coronavirus and Robert Pattison's infection resulted in the movies 's delay.
On Reeves' Twitter page, he posted a picture of his clapboard saying it was the #LastDay on the sets of The Batman. The movie's production commenced in January 2020 and was supposed to end in the same year. But, apparently, the COVID 19 pandemic had different plans for the team. Notwithstanding, DC Comics and Warner Bros. moved the delivery date of the film. Presently, it is booked to hit theaters in 2022. A year ago fans received a sample of what they could anticipate from the Twilight star as Bruce Wayne. It will be fascinating to see what another trailer brings when it hits the web.
REEVES ANNOUNCEMENT TO THE FANS
Reeves rushed to tell fans that about the storyline of the upcoming movie. He said that it is anything but a starting point story.  He said that "..you're meeting him in the early days." The explanation about this iteration gave little to no information about the film. According to him, it doesn't showcase his origin and how he gains control over his fears. In fact, he expressed that he was excited to not portray what was already shown beautifully in other films. He added about the plot by saying, "but instead to meet him in the middle of this criminological experiment to see him in the becoming of Batman and to see him make mistakes as Batman, see him grow and fail and be heroic do all of the things that we associate with Batman but in a way that felt very human and very flawed."
THE CAST
Pattinson plays the role of Bruce Wayne along with Paul Dano aka The Riddler; Zoe Kravitz as Catwoman; Colin Farrell as The Penguin; John Turturro aka Carmine Falcone; Jeffrey Wright as the popular GCPD's James Gordon; Peter Sarsgaard aka Gotham D.A. Gil Colson; Jayme Lawsonwill be present as mayoral competitor Bella Reál; and Andy Serkis as Alfred.
At present, The Batman's schedule to release is on March 4 2022 in theaters and fans can't keep calm to know more about the movie.
What are you expecting to see in The Batman? Tell us down in the comments below!
Source:
#LastDay #TheBatman cc: ⁦@GreigfraserD⁩ pic.twitter.com/0AkcqlX1QY

— Matt Reeves (@mattreevesLA) March 13, 2021