He is vengeance. He is the night. He. Is. Batman! It's no surprise that DC's The Batman is one of, if not the most anticipated movie of 2022! On last year's DC FanDome, Dawn of/War for the Planet of the Apes director Matt Reeves showcased fans everywhere a first look at the upcoming blockbuster. Giving details on the film taking a noir/detective approach and focusing on Batman's early crime-fighting days, the first teaser took the internet by storm!  After a couple of days worth of teases on Reeves' social media accounts, a brand new trailer for The Batman has finally arrived!
The Batman Trailer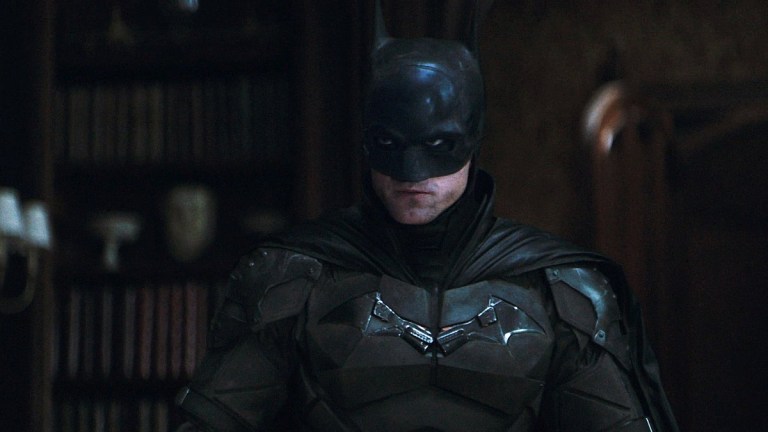 Right down below you can watch the trailer:
The official synopsis for the film:
"In his second year of fighting crime, Batman uncovers corruption in Gotham City that connects to his own family while facing a serial killer known as the Riddler."
DC's upcoming movie stars Robert Pattinson, Zoe Kravitz as Selina Kyle/Catwoman, Jeffrey Wright as Commissioner Jim Gordon, Paul Dano as The Riddler, Colin Farrell as Oswald Cobblepot/The Penguin, John Turturro as Carmine Falcone, Peter Sarsgaard, Barry Keoghan, and Andy Serkis as Alfred Pennyworth.
The movie debuts in theaters on March 4th. Tell us in the comments below if you're excited. Which version of Batman is your all-time favorite?
Follow us for more entertainment coverage on Facebook, Twitter, Instagram, and Letterboxd.
Was this Article helpful?
Thanks for your feedback!