When the second season of The Boys was released on Amazon's Prime Video platform in the summer of our discontent (the pandemic guys 2020), it became a success. The R-rated superhero satire from Supernatural creator Eric Kripke had the highest global viewership of any Amazon original series, breaking into Nielsen's top 10 streaming ratings chart for the first time, and spawning a spin-off series to further explore this world of corrupt, out-of-control superheroes.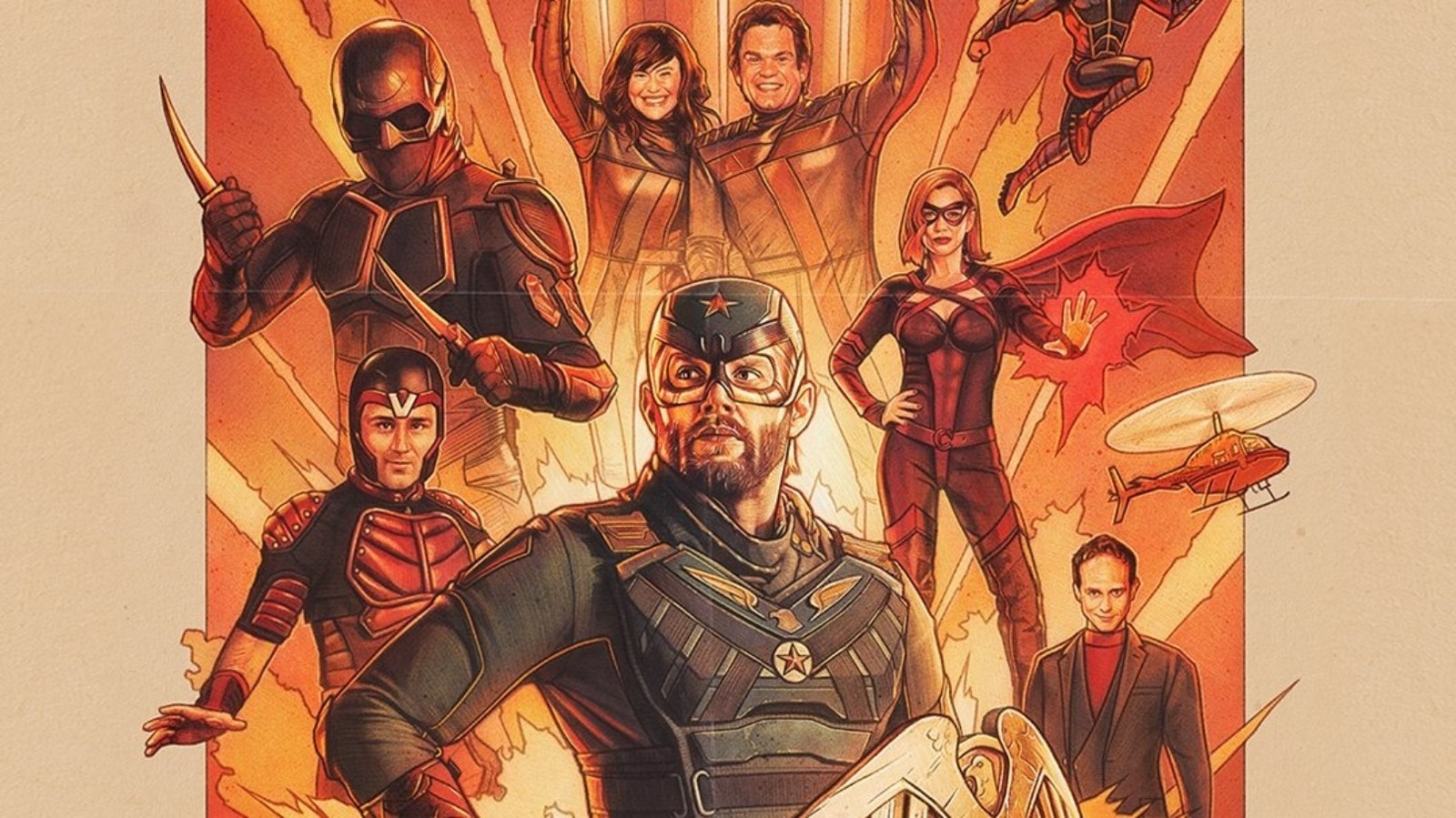 Fans were direly looking forward to season 3 and in no time it is here. The teaser poster for 'The Boys 3' was released recently and it revealed Soldier Boy and six other supes from this awaited Prime Video show. The Boys is based on a comic book by Garth Ennis and Darick Robertson, which is a bawdy, gritty recreation of the standard superhero genre. Karl Urban, Jack Quaid, Anthony Starr, Erin Moriarty, Karen Fukuhara, Jessie T. Usher, Chace Crawford, Laz Alonso, Dominique McElligott, and Tomer Capon star in Eric Kripke's The Boys, which also features Giancarlo Esposito as Stan Edgar, the CEO of Vought International.
What does the poster for 'The Boys' reveal?
Aside from Jensen Ackles' Soldier Boy, The Boys Season 3 unveiled a poster showing six new supes. Soldier Boy has been hinted at since the conclusion of Season 2, and we got a nice look at the character in the first teaser. This new poster is more of a doodle than real action photos, but it does a good job of showcasing the impending superheroes. "For these heroes, the battle has just begun," says the poster, which features the following members of the WWII-era squad Payback.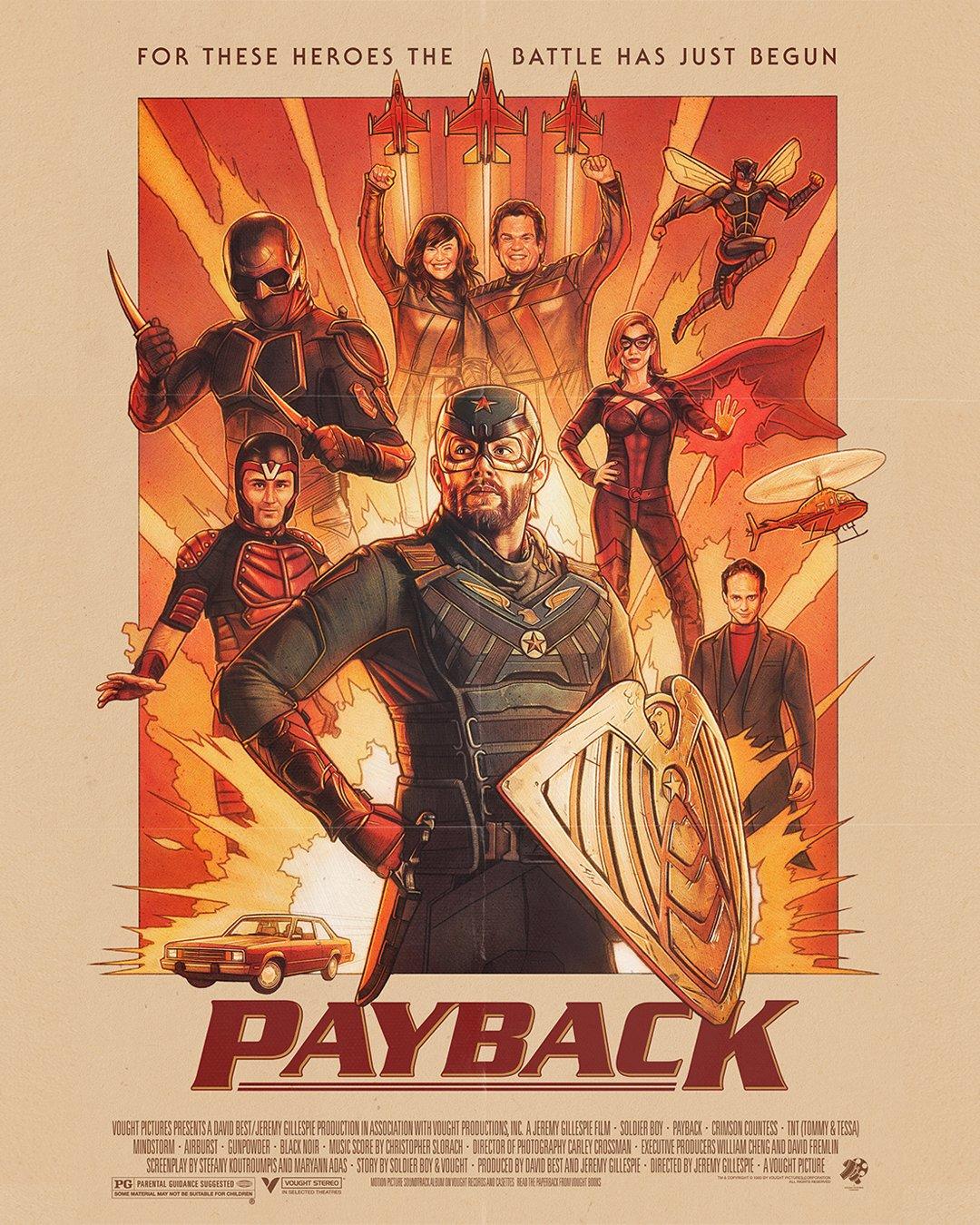 In a new teaser poster for The Boys season 3, Soldier Boy takes center stage in what looks to be a mock-up movie poster for Payback, a superhero team that precedes The Seven. It's unclear if the poster refers to a film or anything else, but the credits disclose the names of the individuals shown on it, some of whom are already well-known. Soldier Boy, Black Noir, Holden's Crimson Countess, TNT (Tommy & Tessa), Mindstorm, Airburst, and Gunpower are among the titles.
Season 3 of The Boys will premiere on June 3, 2022! The last episode of the Seven on 7 companion web series confirmed the news. The first three episodes will be released on June 3, much as season 2 on Amazon Prime Video. Following then, the show will air one new episode every week until the season finale on July 8, 2022.