The Boys gets away with a lot. It's bloodier and far more depraved than just about any other series available on streaming. That's not surprising when you look at the source material. Garth Ennis' graphic novels push the boundaries far beyond anything the television adaptation has attempted. In fact, the show is kind of… tame, in comparison. Still, there's a big difference between looking at illustrations on a page and watching them unfold in real time before your eyes on a television screen.
I had the pleasure of speaking with best buds and The Boys executive producers Seth Rogen and Evan Goldberg earlier this year. I was speaking with them about The Boys Presents Diabolical, an animated anthology series set within the deranged world of The Boys. But as I watched The Boys season three this past week, Seth Rogen's words came fluttering back to me and seemed all the more impressive.
"We've never been told we couldn't do something we wanted to do."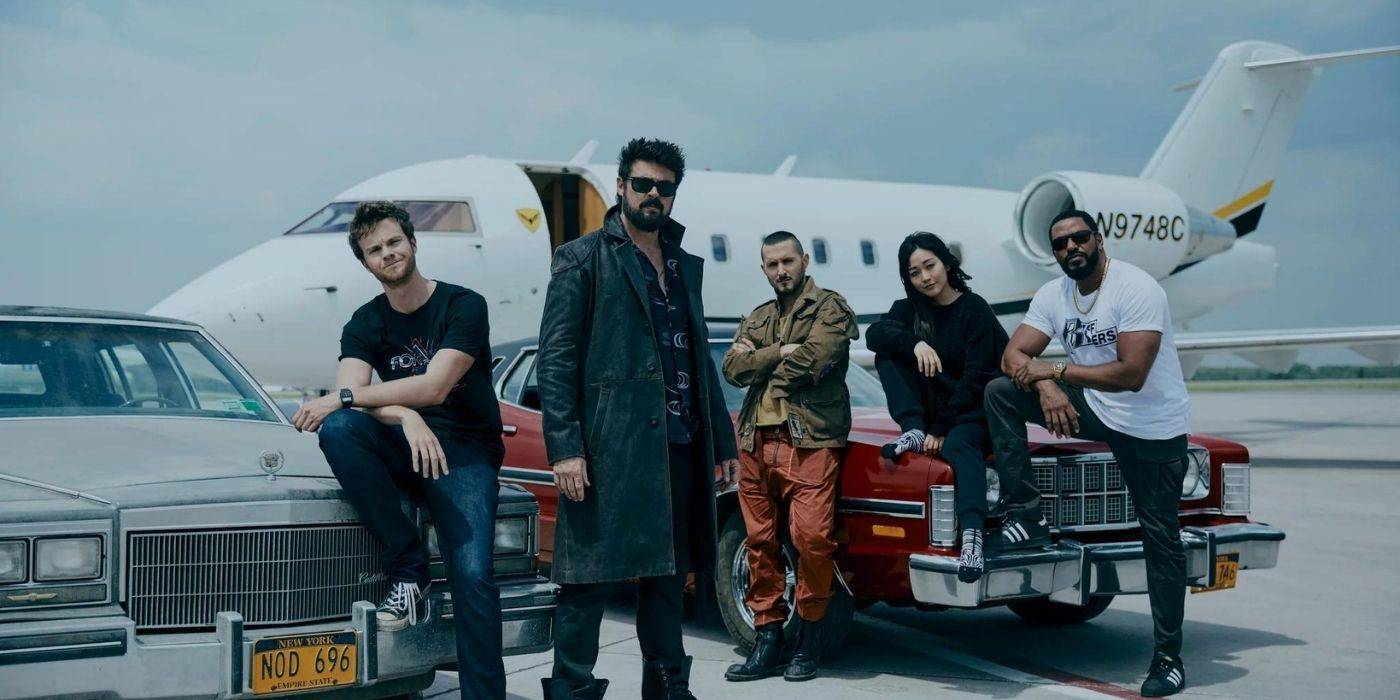 That's an incredible statement. Especially when trying to wrap your mind around the most graphic moments of the series. But it goes to show just how much faith the studio has in Seth, Evan and their creative team. And why not? It's worked flawlessly so far. Seth went on to expand upon his statements saying that deep down within them, they know there is a line. There is a line that they make the conscious decision not to cross. Although he doesn't define the line, I can't help but wonder what that line may be, and how scary it would be to cross it.
Seth, who frequently chuckled his iconic and contagious laughter, talked about the use of compound V within the series and whether or not he would take the drug himself, joking that he had taken plenty of drugs that had much less upside than gaining super powers.
Season three is now streaming on Amazon Prime Video. The first three episodes released a day early, a pleasant surprise for excited fans.  Check out my review of The Boys Season three here.
Seth is a die hard comic book fan. He's adapted graphic novels like The Boys and Preacher into fantastic, mind blowing television series and is currently working on a new adaptation of the Teenage Mutant Ninja Turtles. It would stand to reason that he'd likely been a lover of comics his entire life. As a child I created my own comics which I'd sell for a nickel to family and friends. "The Adventures of Rope Man." As his name suggests, he a heroic piece of rope and yes, it was just as silly as it sounds. I asked Seth if he'd created any comics of his own as a child.
"I wrote a comic book about a character named Likable Lightning," he said. "He was a lightning bolt who was a human, in human form."
The full audio of my interview with Seth Rogen and Evan Goldberg can be heard on the Cinema Stubs Podcast.
Follow us for more entertainment coverage on Facebook, Twitter, Instagram, and YouTube.