Eric Kripke On Casting Jensen Ackles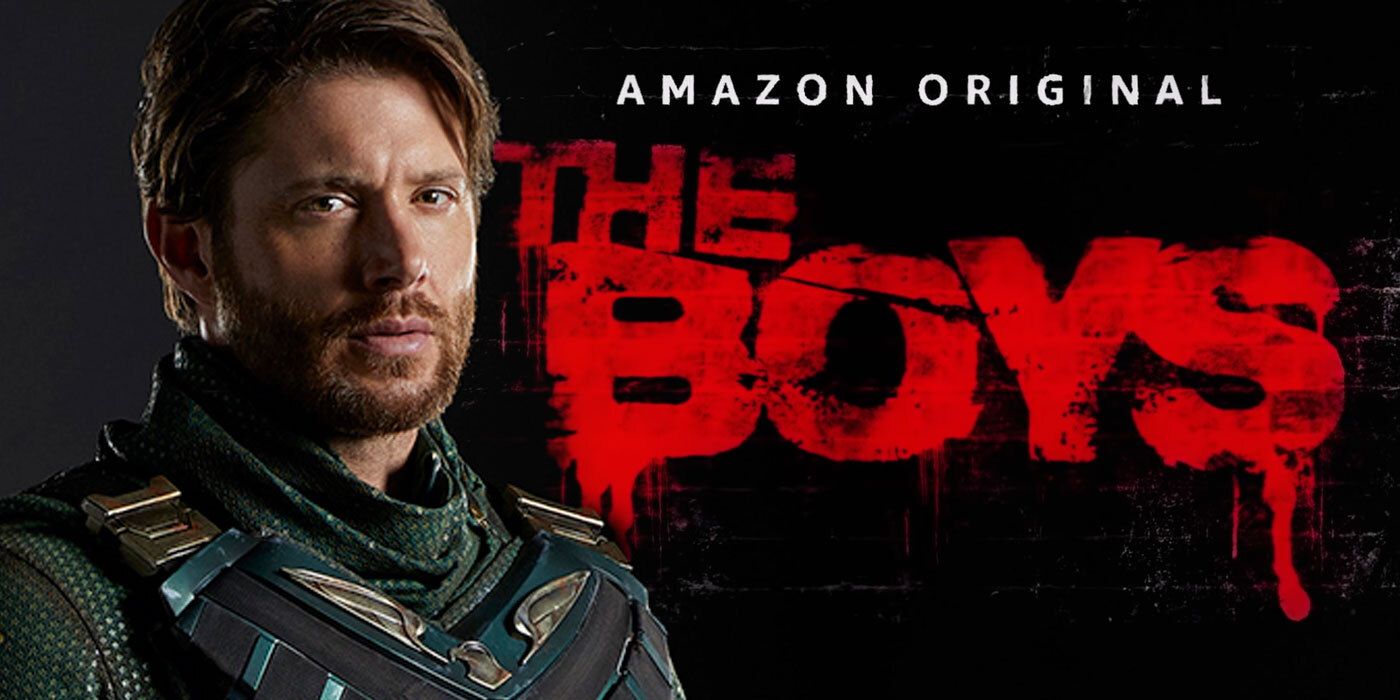 The Boys showrunner Eric Kripke uncovers how he finalized Jensen Ackles for Soldier Boy. The Boys is currently one of the most appreciated superhero shows on Amazon Prime. It is a subversive take on Garth Ennis and Darick Robertson's comic book series. The series features a group led by Billy Butcher (Karl Urban), has Hughie Campbell (Lack Quaid), Antony Starr's Homelander, and Starlight (Erin Moriarty). It chronicles the story of the eponymous group of covert workers striving to bring down a team of super-powered people who misuse their skills.
Showrunner Eric Kripke has recently revealed in an interview that Ackles was not his first pick for Soldier Boy in the third season. The part had not been written for him. The relationship between Kripke and Ackles goes back 15 years. Kripke created Supernatural, and until it ended last year, Ackles starred in it. Kripke said that the two "keep in contact," and a phone call with Ackles helped the exhibitors find the appropriate actor to cast his part.
The Showrunner Hadn't Considered Ackles.
"We had written Soldier Boy long before I cast Jensen" said Kripke. The showrunner said that he hadn't considered Ackles. Also, he did think about how Ackles would be free to cast after Supernatural ended. He also said that he was not looking for someone like the CW star. "The majority of the guys we were looking at for that part were actually quite older than Jensen. Because it's a World War II hero.."
The talk between Kripke and Ackles was good for everybody. Especially for all the fans of The Boys who were bowled by teasers showing Ackles in an up-to-date look similar to a Captain America parody. Certainly, the viewers are all hyped up. But the preparation of Ackles and the realistic incarnation of Soldier Boy clearly indicates that when he appears in season 3, his character will be a big hit. Currently, it is not clear enough how the ark of Solider Boy is going to work out. But it is thought to serve as a foil to Vought's current leader, Homelander.
Jensen Ackles Was Cast As Soldier Boy Via A Call!
The universe puts both of them back across the working paths of each other.
"It's so funny how these things sometimes happen," said Kripke. "He happened to call me and we were just chatting and I'm like well I'm prepping Season 3 of the show, and I have this character Soldier Boy, and it was a real pain in the to cast, and I haven't really found anyone" said Kripke.
The idea came to Kripke at that moment, speaking to Ackles.
"Wait, do you want to do it?" the showrunner approached the actor. "When I sent him the script, he exclaimed, "Oh my God, I want to do this." He received his role less than a week later. One of the major reasons he got that part was because he happened to call that day."
It Will Be An Iconic Collaboration After Supernatural
There has been a great deal of mutual goodwill between Ackles and Kripke lately. This is excellent news for The Boys. The duo can recreate the iconic collaboration after Supernatural on this show. Fans will have to wait, as it will probably not be until Ackles has their power-packed chops delivered.
Source: Vanity Fair