Like other members of The Defenders, Iron Fist's new comic comes out as a digital series before releasing as a physical copy. The first two issues put Danny Rand on a new journey, one finding a novel way to explore the territory for Kun-Lun's hero.
Danny couldn't save a boy during a fight with Wrecker, and this failure to save the boy's life starts haunting Danny. In between one night stands and moping, he meets a fortune teller who reads his hand. The fortune teller winds up being a demon called Mo Wang, the king of demons. Mo Wang had been posing as a fortune teller to turn people into vessels, something that hadn't been seen in Iron Fist comics.
Having possessed the boy, whom Danny couldn't save, Wang got happy and tried taking the power of Iron Fist for himself. When Danny resists, the demon cuts off his Iron Fist hand and manages to absorb the Fist into his body, leaving a limbless Danny behind, relying on Luke Cage to lift him off.
This isn't the first time Danny has lost the power of Iron Fist, he went through the same in the second season of his show but there's a difference between losing your powers and losing a limb. It even makes me wonder why none of his earlier enemies tried to do that instead of trying supernatural means.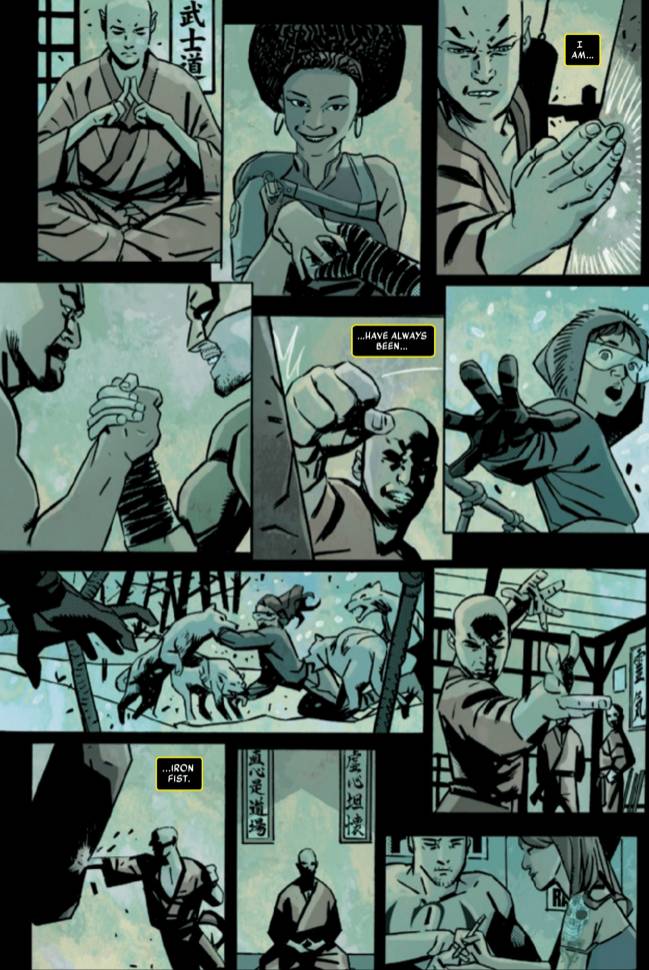 Hands play a big role in "Phantom Limb" that focusses on the different ways hands allow us to connect. The series has violent scenes and a deeper intimacy that comes into play whenever two people use their hands to connect.
Danny will inevitably get The Fist back but we still have to wait and see how he copes with the loss of his actual hand. Stay tuned for more.