When people think of dynamic comedic duos of the recent times in mainstream media- they think of Jake-Doug Judy from NBC's hit show Brooklyn Nine-Nine. Let me tell you who we don't think about, Jim-Dwight from another hit show from NBC, The Office. They are thought of as "frenemies." But today, we have brought five such moments that show that they were more than that; they were the original Jake-Doug Judy that we were too oblivious to notice.
5. Closing Sales as a Brother Salesmen Duo
So, apparently, Jim and Dwight used to go on a collective sales call as brother salesmen working for Dunder Mifflin. For that, they have disguised themselves as bikers and even construction workers to woo suitable clients. They were very conveniently called "Jim and Dwight Schrupert". Apparently, we never knew about this until Season 9, Episode 11 titled "Suit Warehouse." Still, we saw them in action, closing a sale in style and almost effortlessly in Season 3 Episode 12 titled "Traveling Salesman."
4. When Dwight was Low for the first time
Dwight and Angela had broken up because he "killed" her cat, but he wanted her back. However, Angela didn't want anything to do with Dwight. Moreover, she twisted the proverbial knife when she agreed to go on a date with Andy Dwyer. In that moment of defeat, Dwight couldn't control his emotions and was found crying at the stairwell when Jim came and opened up about his own feelings of failure in love. The scene was quite emotional for the viewers, solidifying that they both cared about each other.
3. Kelly' Birthday Celebration
We again saw Jim and Dwight, the dynamic duo, in action to prepare for Kelly's late birthday after they were appointed as THE party planning committee. Their constant bickering about the cake, the color of balloons, and the party's theme made a hilarious and even cute sequence of events in Season 5, Episodes 16 & 17.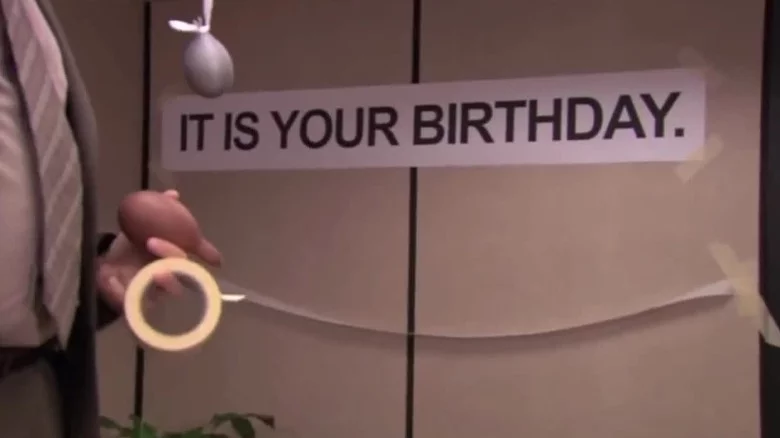 2. Don't let the bed bug bites
Dwight was trying to get a promotion competing with Todd Packer, while Jim was trying to fight his own problem with Kathy, who was unwilling to leave his room. So, Jim faked an emergency of bed bugs twice to get his trusted friend in his room to get rid of Kathy. In the end, we saw Dwight leaving his agenda just to enjoy a bowl of Banana Foster in bed with Jim, wearing an undershirt.
1. The BESTEST Mensch
Like any other true friend, Jim knew who Dwight respected the most in his life and who he wanted so dearly to be present at his wedding. That man was his former boss, Michael Scott. So, Jim surprised Dwight as his final step of the "Gutenprank" and not only invited Michael to the wedding, but also made him the best man or Best Mensch, thus becoming himself the Bestest Mensch!
They pranked each other and sometimes even went too far. Like that time when Jim decorated Dwight's desk with wrapping paper or when he installed a wire in his desk by climbing a tall pole or when he added nickels in his phone. But, when all was said and done, they were great friends and thus the original Jake-Doug Judy duo!
If you're a lover of fun things, don't forget to check our YouTube channel!