The Office Actor and Some Good News show host, John Krasinski reunited The Office cast to make a couple's wedding grand on Zoom call.
John Krasinski has got a Surprise!!
John reached out to a couple who had recreated Jim and Pam's gas station engagement still from The Office. So to congratulate the couple on the same and also to prove that the proposal tactic works yet 100 per cent of the time, they were thanked in this amazing way.
While Krasinski started the video call with the couple – Susan and John, he reached out to them by a surprise that he would love to attend the wedding only if that happens right now.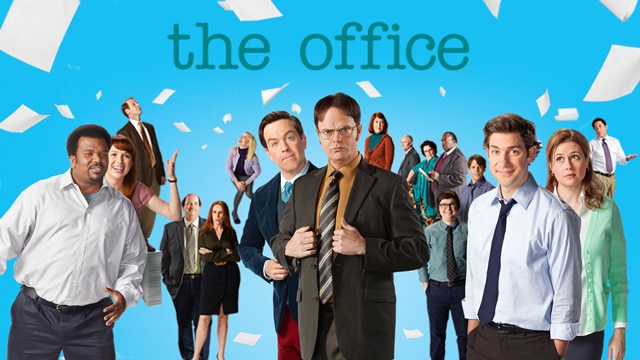 Since the actor was already available to officiate the wedding ceremony, the only things that were missing in the wedding were the couple's parents and the bridesmaid. When the respective parties were added to the call, Fischer was announced to stand in as Susan's bridesmaid. She told that she wasn't aware of what their wedding colours are so she chose pink and white to go with. Fischer decorated her house with those colours and used flowers to surprise the couple's occasion which is really heart whelming.
This Moment will make you cry!
If you have not shed any tear as yet!? Here is more to come!!
Krasinski then added Zac Brown to the conference to grace the moment with some music as Susan "walked down the aisle". While Krasinski and Fischer held their tears back, the couple was pronounced as man and wife in the perfect moment. Meanwhile, Fischer paraphrased her character from The Office that "One day your kids are going to assume that their parents are soul mates and in your case, they'll be right" when Jim proposes her ( In The Office).
A Wedding is Nothing without Dancing!
Well, a wedding is nothing without dancing! So Krasinski With no further delay invited the cast of the beloved NBC comedy to join in a Zoom dance-along. Chris Brown's "Forever" – the song that is featured in the wedding episode was played. And watching the cast dance down the aisle during the nuptials was breathtaking. Steve Carell, Rainn Wilson, Angela Kinsey, B.J. Novak, Mindy Kaling, Ellie Kemper, Brian Baumgartner, Ed Helms, Phyllis Smith, Kate Flannery, Oscar Nunez, and Creed Bratton all tuned in to bust a move for the happy couple. Watch the video above to know how great the wedding went.
Sources: Ew.com, Instagram, Youtube.