Tim Allen's 1994 The Santa Clause is a classic that 90s babies have been rewatching every Christmas without a break. So, we have brought together some facts about the movie that even the diehard fans didn't know (yeah, one more Christmas movie reference!)
10. A magical movie for Tim Allen:
The Santa Clause was Allen's first feature film before he bagged the role of Buzz Lightyear in Toy Story, which catapulted his career towards immense success.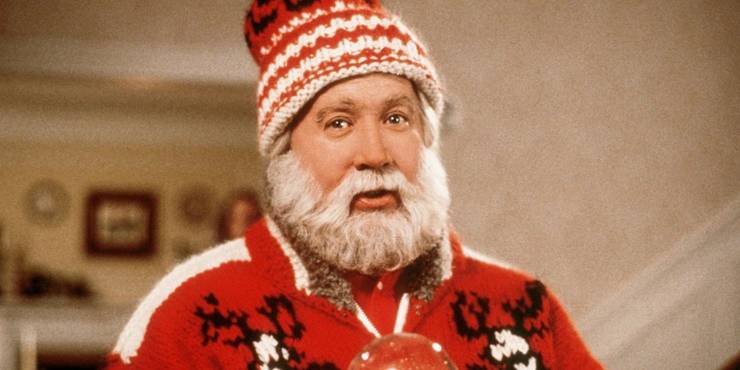 9. The transformation with no ventilation: 
To transform Tim Allen into a heavy and bearded Santa Claus, Allen said in an interview
that he had to sit in a makeup chair for four to five hours. And his costume weighed around 75 pounds of costume, including prosthetics, and he was allowed to wear it for only 6 hours because of "poor ventilation."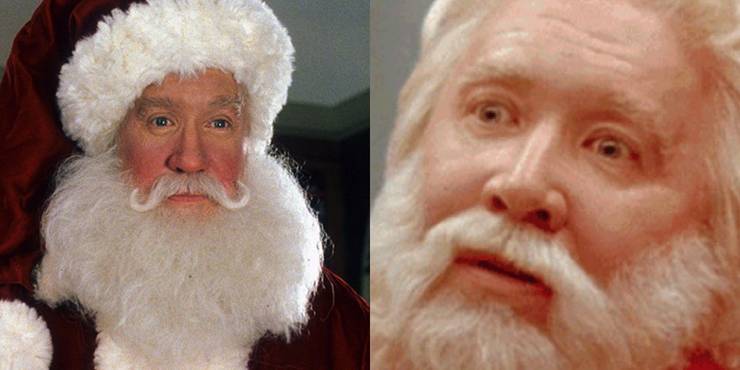 8. Home improvement Easter eggs:
Allen, at that time, was working on a widely popular show called Home Improvement. So, when Scott from the movie was wearing a tool belt, he did it with so ease that it looked like he was a pro, just like his Home Improvement character.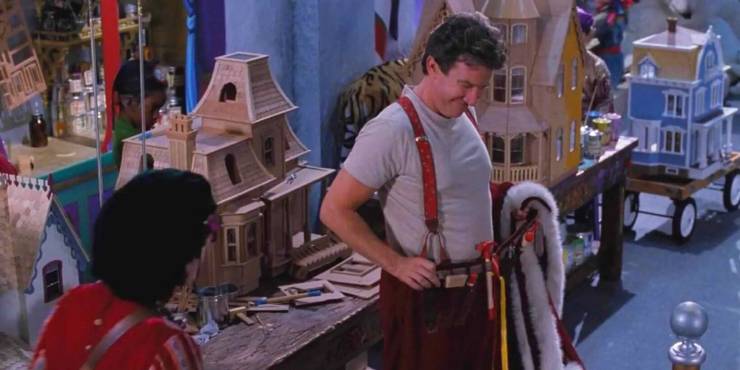 7. Mickey Mo(on): 
In one scene when Scott and Charlie were in Santa's sleigh flying near the moon, some diehard fans noticed Mickey Mouse's head illuminating the world.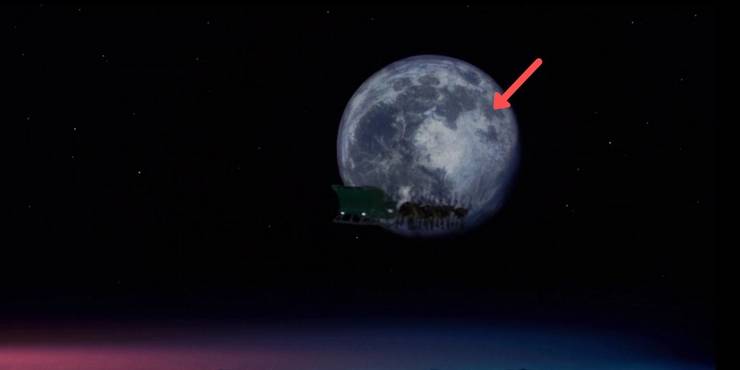 6. Tim Allen doesn't like kids:
After the movie was released, Tim Allen noted how bad he was with the kids on set who all portrayed elves. He said, "I'm not really a big fan of children. I have them, I like mine, kind of. I don't like other people's children. And when we did the movie, they were like cats, they wouldn't leave me alone."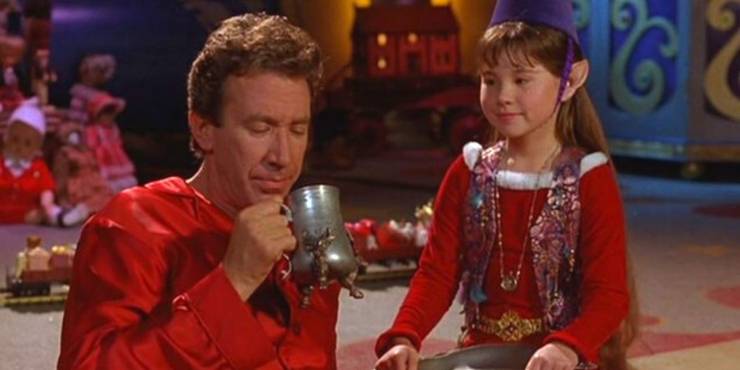 5. The death of Clause:
Only a few fans know that in the original script, the first Santa died because Scott shot him. However, considering
The Santa Clause
 is a family movie and how Scott ended up adoring Santa's job and the kids, the writers re-did the script.
4. Were they in Illinois?:
Scott and his family were supposed to be in a suburban neighborhood in Illinois; however, fans noted otherwise. Turns out they were in Toronto, Ontario, and the reindeers used were borrowed from the Toronto Zoo.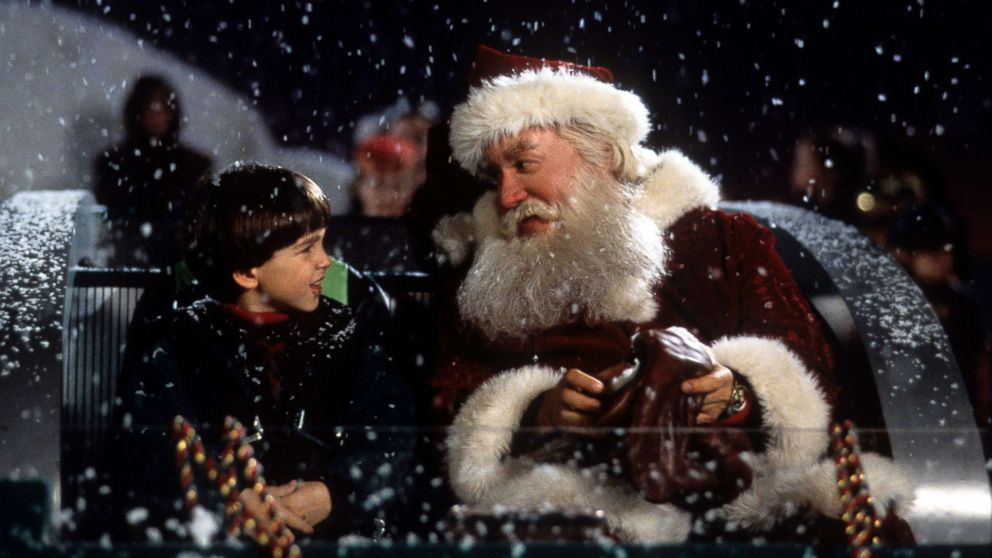 3. The fake belly was a load, literally:
Allen had to wear a fake belly that weighed 50 pounds for the treadmill scene when he was worried about gaining weight. It was reported that Allen would spend his time between takes swearing and yelling because of how uncomfortable the fat suit was.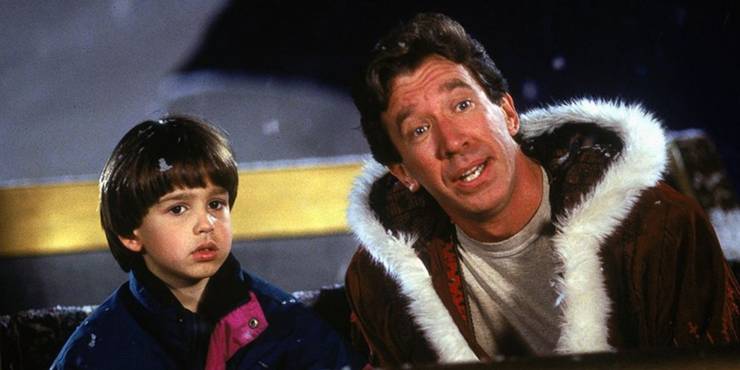 2. A kid's dream:
Instead of adding animated elves, production chose children and added prosthetics to their ears to make them pointy. The children starring as elves were so young that many of them believed that Tim Allen was the real Santa Claus.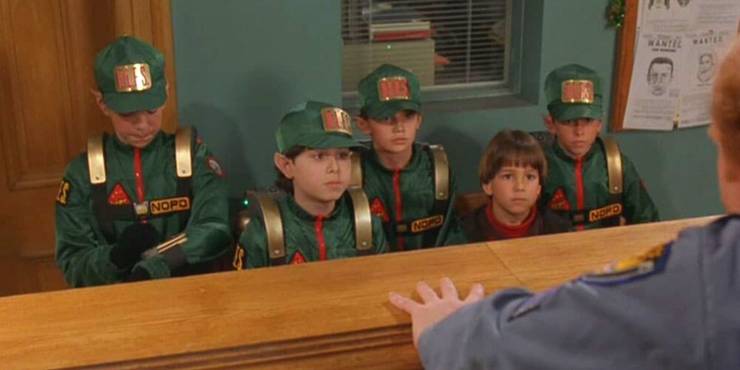 1. That one kid who believed:
When Scott attended Parents' Day at Charlie's school to talk about his job as a toy manufacturer, Charlie told the entire class that his dad was Santa Claus. Unsurprisingly, most of the kids laughed, but there was one kid who didn't. Diehard fans saw that that same kid had elf ears and believed every word Charlie said. It proved that Charlie was amongst elves all along.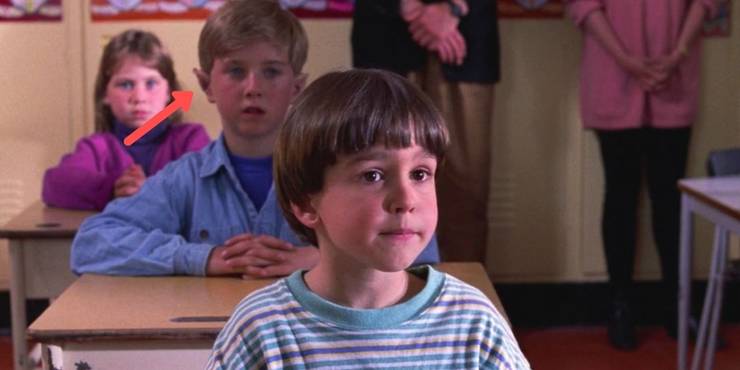 What's your favorite Christmas movie? Tell us in the comments.