With a few returning favorites and a stacked cast, Warner Bros. and the DC Extended Universe are looking to give Task Force X aka The Suicide Squad a major revamp! The 2016 blockbuster was a commercial success, but the movie was met with polarizing reviews. Critics did praise the cast however, most of the negatives revolved around the film's plot, direction, editing, and characters. Bits and pieces of footage from the James Gunn standalone sequel have made their online but besides a behind the scenes video, WB has kept mum on plot details. Luckily thanks to Collider we finally have some idea of what to expect!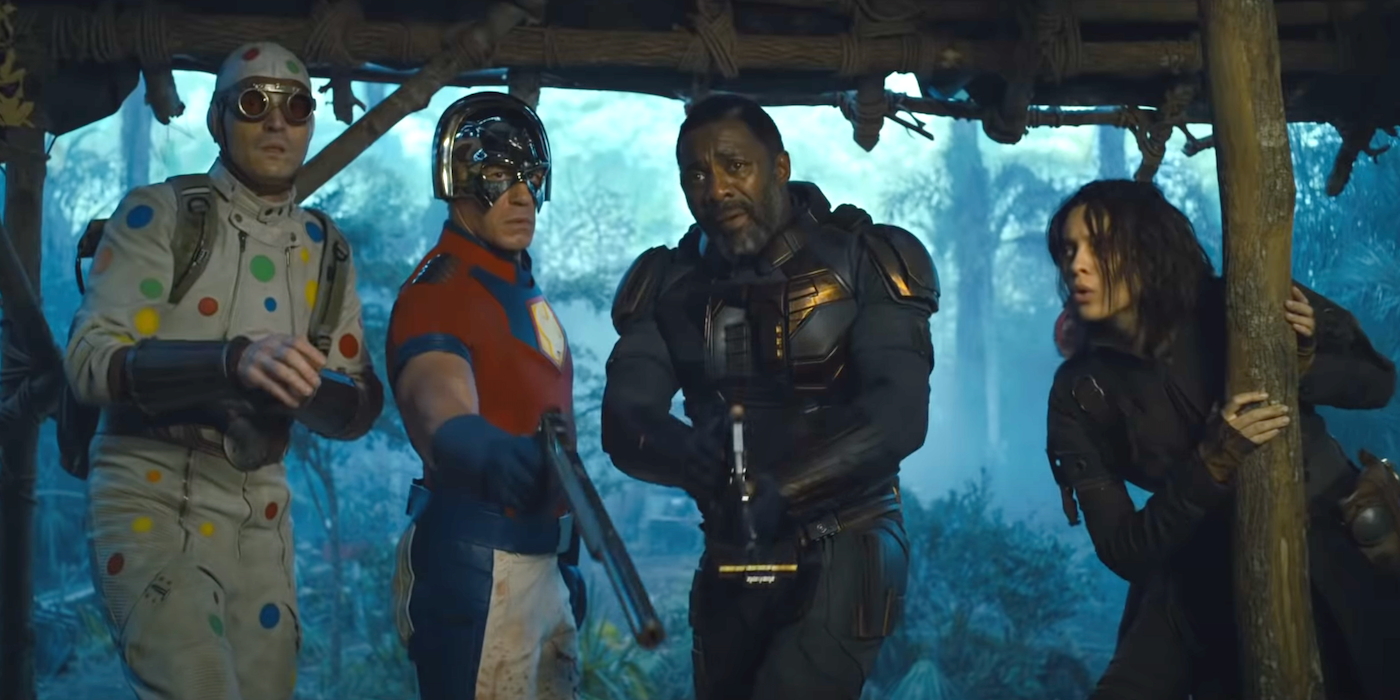 Official Plot Synopsis:
"Welcome to hell — a.k.a. Belle Reve, the prison with the highest mortality rate in the US of A. Where the worst Super-Villains are kept and where they will do anything to get out—even join the super-secret, super-shady Task Force X. Today's do-or-die assignment? Assemble a collection of cons, including Bloodsport, Peacemaker, Captain Boomerang, Ratcatcher 2, Savant, King Shark, Blackguard, Javelin, and everyone's favorite psycho, Harley Quinn. Then arm them heavily and drop them (literally) on the remote, enemy-infused island of Corto Maltese."
The synopsis continues as:
"Trekking through a jungle teeming with militant adversaries and guerrilla forces at every turn, the Squad is on a search-and-destroy mission with only Colonel Rick Flag on the ground to make them behave…and Amanda Waller's government techies in their ears, tracking their every movement. And as always, one wrong move and they're dead (whether at the hands of their opponents, a teammate, or Waller herself). If anyone's laying down bets, the smart money is against them—all of them."
And there you have it! Hopefully, sometime soon as the months roll by we can see a full trailer. With the film taking heavy inspirations from 1970's war movies and John Ostrander's run from the comics, fans can anticipate another crazy, awesome comic book movie from James Gunn! An interesting takeaway from the official synopsis is the location.
In DC Comics lore, Corto Maltese is the name of a small island off the coast of South America that becomes the site of a rebel uprising. This island has been featured in many live-action DC properties such as the Arrowverse and Smallville. Could a Superman cameo be possible? Well maybe but only time will tell.
The Suicide Squad will arrive in theaters and on HBO Max August 6th! Tell us in the comments below… where do you plan on watching?
Follow us for more entertainment coverage on Facebook, Twitter, Instagram, and Letterboxd.