The Woman King has garnered some major word of mouth acclaim following its premier at the Toronto International Film Festival, and for good reason. Viola Davis reminds us why she's an academy award winning actress (Fences, 2016) and delivers a knock out performance as the leader of an all female warrior unit in West Africa. There's thrills, action and a strong message delivered through poignant writing. However, the film often falls into the trap of formulaic storytelling.
Viola Davis is Nanisca. She alone leads the Agojie, elite warriors who act as the protectors of Dahomey. The fact that the Agojie is a team of all female warriors is unique; however their skilled abilities in combat and their fearless determination make them worthy, and often underestimated, opponents to any man. John Boyego is King Ghezo, ruler of the land and a strong advocate for Nansisca and her warriors. And when Dahomey faces new dangers, he'll rely on his female protectors to keep him and his people safe.
Also Read: The Suicide Squad Fame Viola Davis Replaces Donald Sutherland as New Hunger Games Villain in Prequel 'The Ballad of Songbirds and Snakes'
With a pairing like Viola Davis and John Boyega leading, the performances are bound to be stellar. In that department, The Woman King does not disappoint. Where the film stumbles is in its ability to surprise its audience. The film falls into a beat for beat portrayal of what's expected and, at times, loses its balance of honest drama, and over the top action spectacle.
Make no mistake about it, this is an action movie. There's humor, heart and drama, but at its core this film is built off the rousing moments of intense combat. Davis fits into the role of an action hero just as well as she fits into any dramatic awards contender, wielding her blade with a ferocity that's unmistakably commanding. Is there anything she can't do? The action isn't always perfect, often brought down by over zealous editing that cuts too quickly. However, it succeeds in crafting adrenaline pumping entertainment, and that makes for a fun theater experience.
I can tell you that the audience in my theater loved this movie. Their vocal cheers and howls were the exact type of reaction a filmmaker wants. That alone is a far larger indicator of this film's impact than my singular review. While I don't typically enjoy a vocal theater going audience, The Woman King was elevated by the interactive and enthusiastic crowd. So, I highly recommend seeing this movie in the theaters.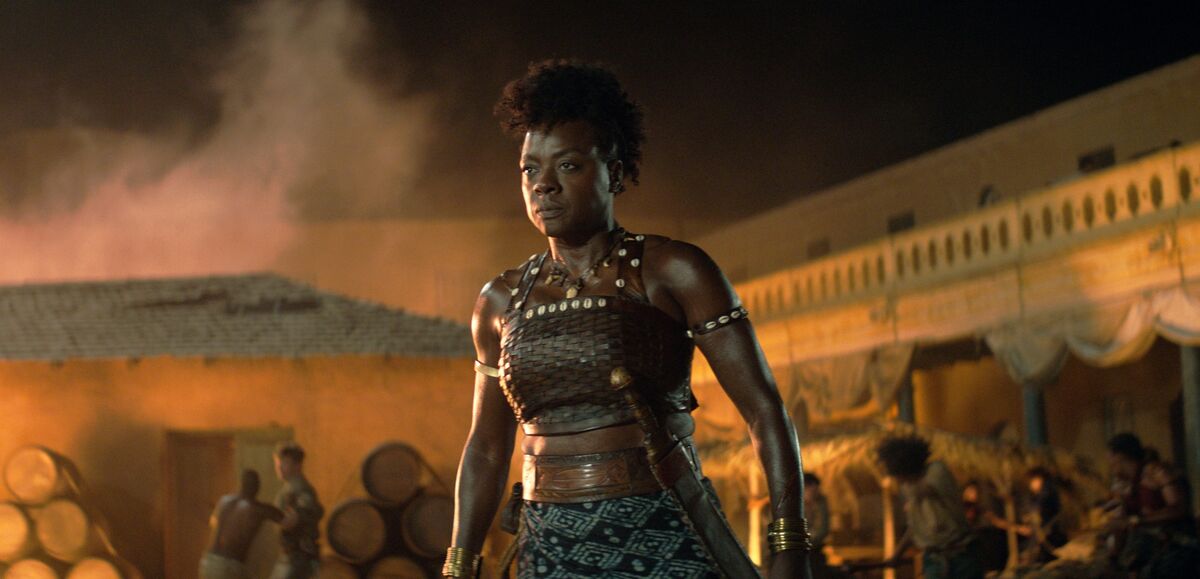 The Woman King screened at TIFF and releases to theaters this Friday. While it won't break any new ground in the realm of the historical, action epic, it will use the established tropes of its genre to explore a worthwhile and engaging story. Davis uses her powerful presence, and chiseled physique to command the screen for over two hours, a performance worthy of the film's royal title. 7/10
Follow us for more entertainment coverage on Facebook, Twitter, Instagram, and YouTube.