Apart from being extremely famous for his action movies, countless blockbusters, and numerous awards, Tom Cruise is widely known in the community for his unrivaled athleticism and his urge to perform all the stunts in his every movie. With several broken bones, and injuries, Cruise, 60 is still at his best when it comes to action movies, moreover, he is even a licensed pilot and has used this skill of his in multiple movies.
In his entire acting career, Tom Cruise has performed many dangerous stunts, especially for his role as Ethan Hunt in the Mission: Impossible franchise where he took on the role of a secret agent whose primary job was to jump off buildings, helicopters, and cling onto airborne planes. Well, out of all his dangerous stunts, one of them was quite risky but Cruise had to do it as it was his childhood dream.
Also read: "If I see you do it again, you are f****g gone": Tom Cruise Threatened to Fire Mission: Impossible Crew Members After One Minor Mistake
Tom Cruise's Life-Threatening Motorcycle Stunt
Tom Cruise has achieved everything in life, from fame to respect to money in the industry, and is also one of the most senior celebrities out there, even his movies become major blockbusters due to his huge fan following and followers who have never failed him. Apart from these, Tom Cruise has earned the respect of many by performing his own stunts in his movies rather than leaving the hard work to the stuntman, who many do nowadays. While it is all well and good performing one's own stunts, the popularity that the stunts bring always comes with a huge load of risk as one wrong move could result in someone getting seriously hurt.
Also read: "He's constantly evolving": Henry Cavill Hopes August Walker Returns in Tom Cruise's $3.57B 'Mission: Impossible Franchise
"This is far and away the most dangerous thing we've ever attempted, and it will be a motorcycle jump off a cliff into a base jump. I've wanted to do this since I was a little kid.

I have to get so good at this that there's just no way I miss my marks. The key is me hitting certain speeds and being consistent with that. There's no speedometer, so I do it by the sound and feel of the bike." 
So with the huge risks of getting injured with broken bones and lacerations, Tom Cruise performed one of the riskiest stunts out there for his upcoming Mission: Impossible franchise movie, Mission: Impossible Dead Reckoning. In an interview, Tom Cruise explains that this was the most dangerous stunt he ever performed in a movie. He further went on to explain that he repaired for this particular scene multiple times, bringing it to perfection, and was very confident for the final take as he went on to jump from a cliff with a bike. That's Tom Cruise for you ladies and gentlemen.
Tom Cruise Is Back With His Multi-billion Dollar Franchise
The Mission: Impossible franchise has been undoubtedly one of the most fan-favorite franchises of all time, especially for its super suspenseful script, continuous action, and unparalleled stunts performed by the actors. The franchise backed by Paramount and Skydance has seen many top-tier actors within their cast such as Henry Cavill, Jeremy Renner, Rebecca Ferguson, and many others. While the franchise has released 6 movies so far, since its production in 1996, the franchise has earned over $3.5 billion from its movies, with an overall budget of around $828 million.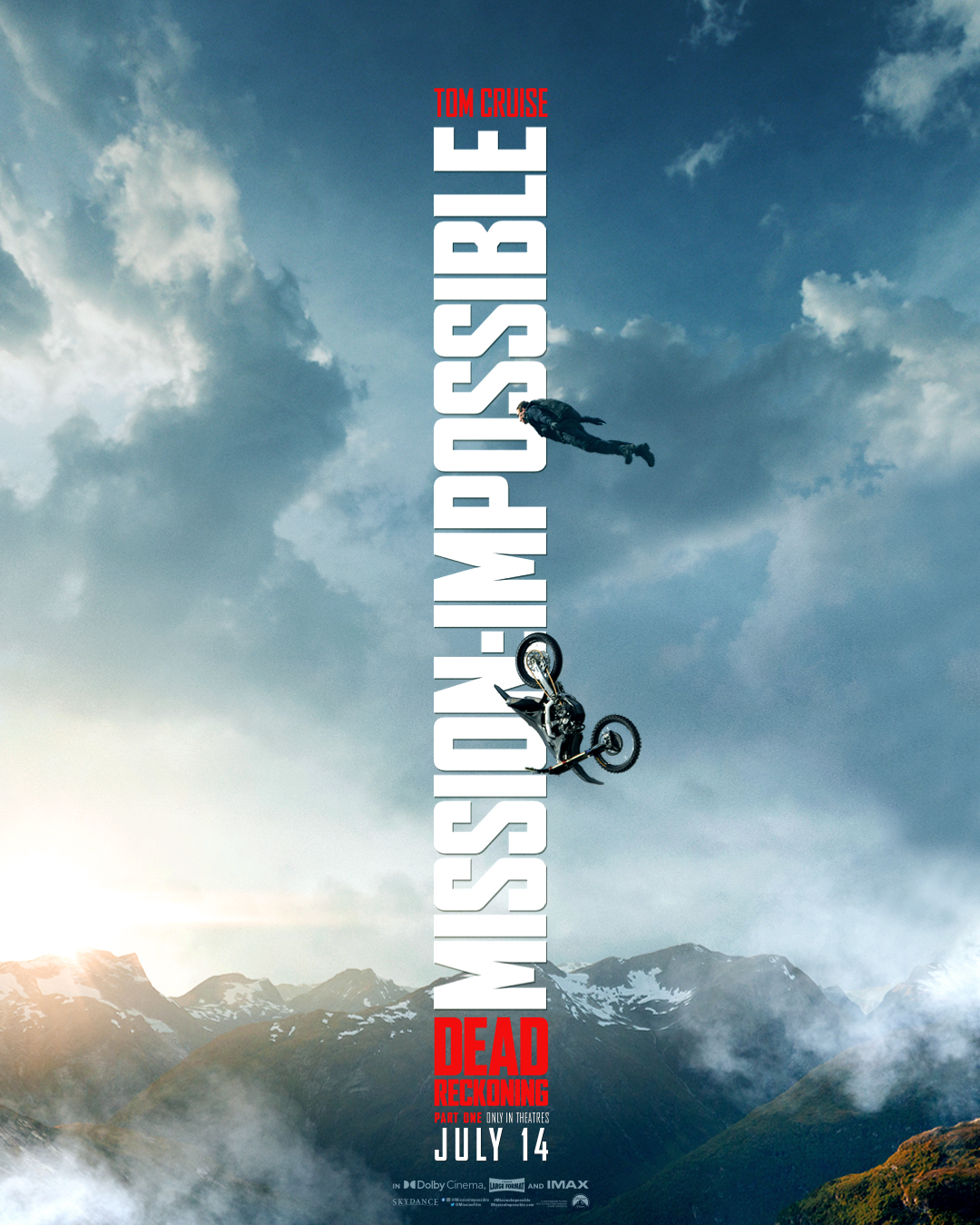 Also read: Tom Cruise Chose To Be With Ex-wife Nicole Kidman in $162M Erotic Film, Refused Crime Drama That Went to Johnny Depp Instead
Though the box office collection for these movies has been on a downhill ever since its initial release, the franchise is aiming to make a strong comeback with Mission: Impossible Dead Reckoning Part 1 and Mission: Impossible Dead Reckoning Part 2 which will be released on consecutive years. The franchise has already packed numerous awards and is one of the longest-running franchises out there with almost three decades of running under its belt.
Mission: Impossible — Dead Reckoning Part One will premiere on July 14, 2023.
Mission: Impossible — Dead Reckoning Part Two will premiere on June 28, 2024.
Source: The Things