A split is always hard on both parties involved. In some cases and with some people, it becomes really hard for them to move on from a split in a relationship they invested heavily in. And if the two are both as popular on social media as Reese Witherspoon and Jim Toth are together, the constant media attention and fans' interest in the relationship, and then the split, always threatens to disturb the mental peace of both parties involved.
Know More: "I'd be having an affair with her": Ashton Kutcher Reveals Mila Kunis' Advice After His Embarrassing Moment With Co-star Reese Witherspoon
After around twelve years of being married to each other, the two took to social media to share some heartbreaking news with fans and the industry: the two were calling it quits on their marriage. Having been one of Hollywood's favorite couples, the sudden news shocked one and all.
Reese Witherspoon had met in 2010, and connected immediately
Reese Witherspoon was an established actress already by the time she met Jim Toth, who was an up-and-coming talent agent. The two met at a party shortly after Witherspoon's breakup with her ex-boyfriend, Jake Gyllenhaal. A drunk man was behaving weirdly with her when Jim came along and spoke for him.
"Jim came over and said, 'Please excuse my friend. He's just broken up with someone.' Jim is a really good friend, pulling him out of that situation. That's just kind of who he is, a really good person," Witherspoon had said earlier about their first meeting.
In an interview with Elle, two-time Oscar-winner Witherspoon said that their meeting had "happened out of the blue."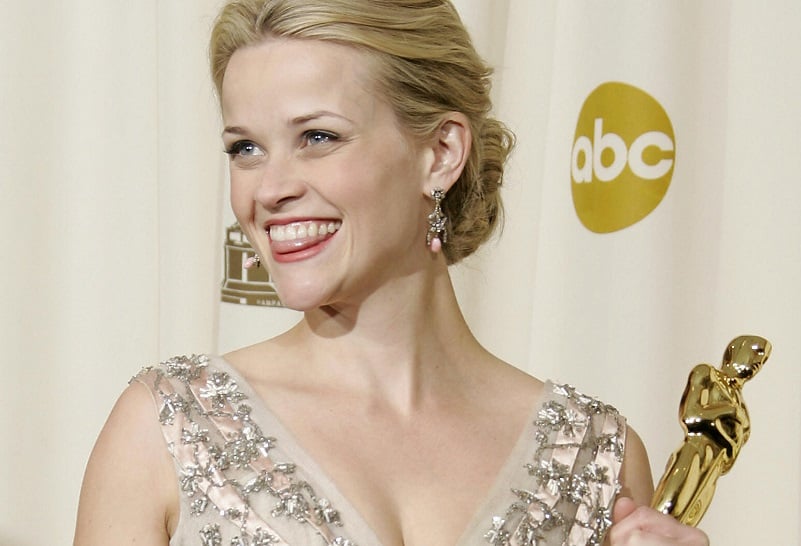 Read More: 15 Actors Who Pitched Ideas To Change Their Characters And Made Them Better
Shortly before getting engaged and married, Toth had come up to Witherspoon and said to her words which she remembered long afterward in the interview with Elle.
"Jim said 'I'm gonna show you every day what a good partner is, what a good person is. I'm going to take care of you. I'm gonna do this so much that you're gonna get used to it,'" the actress previously told Elle. "I was like 'What are you talking about?' I've never had anybody like that in my life."
It is understandable how blindsided fans and others in the industry will be by the sudden news of the divorce.
Reese Witherspoon and Jim Toth separated after twelve years of marriage
Actress and producer Reese Witherspoon met Hollywood talent agent Jim Toth in 2010. The two got engaged and married shortly afterward in 2011, and went on to become one of the most adored couples in the industry, setting the tone for what seemed like a fine precedent for stable marriages within Hollywood.
Know More: 12 Absolutely Dreamy 90's Teen Idols Everyone Wanted To Marry
24th March 2023, however, saw the couple share some shocking news on their social media.
"We have some personal news to share… It is with a great deal of care and consideration that we have made the difficult decision to divorce," they said. "We have enjoyed so many wonderful years together and are moving forward with deep love, kindness, and mutual respect for everything we have created together."
They went on to say that their biggest priority is their son during this time and appreciated the respect for their family's privacy.
"Our biggest priority is our son and our entire family as we navigate this next chapter. These matters are never easy and are extremely personal. We truly appreciate everyone's respect for our family's privacy at this time," the duo added.
A source close to the couple told People that the divorce was an amicable decision and the two had utmost love and respect for each other.
"They really are the best of friends and this is such an amicable decision. They are so committed to co-parenting together. They are invested in their whole family and making this as smooth as possible for everyone." the source said.
There is no definitive reason for their split as of yet, and fans and supporters of the couple await more clarity on the subject, as and when they deem fit to share it with the rest of the world.
Source: delish