Jamie Lee Curtis is a very famous individual who is widely known for her activism, she is also a decorated actor and producer. She starred in many famous blockbuster movies throughout her career in the Hollywood industry, Everything Everyone All at Once being her most recent success. The actress achieved success very early in her career and has been on the receiving end of countless accolades. Recently in an interview with Deadline, she openly came forward to support the young Ariana DeBose on her new song and made a strong statement against all the hate she received for her singing 'Sisters Are Doin' It for Themselves'.
Also read: 'Coin-flip between The Whale and The Batman': Fans Convinced either Brendan Fraser in the Whale or the Batman's Colin Farrell Will Win the BAFTA Best Makeup & Hair Award
Jamie Lee Curtis Came Forward to Support Ariana DeBose
Ariana DeBose, in the recent BAFTA Awards, performed a song released in 1985, Sisters Are Doin' It for Themselves. She sang the song fabulously but halfway through the song, she introduced her own verse in the song which was a rap where she included all the female stars in the ceremony and made honorable mentions to many of the actresses who achieved many things throughout their life in the industry. Though her song was very highly responded to by many present at the event, many viewers found her song to be very cringe and taunted and laughed at her for it.
Also read: Everything Everywhere All At Once was Originally Conceived For Jackie Chan in Lead Role Before Going to Michelle Yeoh as Legendary Martial Artist-Actor Set to Return For 'Rush Hour 4'
Jamie Lee Curtis came to her rescue and openly supported her for her performance at the BAFTA Award and in an interview with Deadline, she claimed that Ariana DeBose's performance was fantastic.
"I was into the music, I was having a great time. She is a fantastic talent. These people should shut the f*ck up, back the f*ck off, and let this woman just shine her light cause she is fantastic, she is fantastic"
She received many positive responses and love from many viewers as she paid tribute to the female actresses who have worked so hard to achieve their place in this cutthroat Hollywood industry where everyone is ready to push the other for their own benefit.
Everything Everyone All at Once Was a Great Success
The year 2022 had many great movies at the helm but most of them failed to impress the audience and the critic reviewers, James Cameron's Avatar sequel which was the most successful movie in 2022 had a critic score of 7.8/10 and in comparison, Everything Everyone All at Once had a critic score of 8.0/10 and a 95% rotten tomatoes. The movie directed by Daniel Kwan and Daniel Sacheinert had an estimated budget of around $14-25 million and collected a total of a bit over $107 million at the box office after its release worldwide.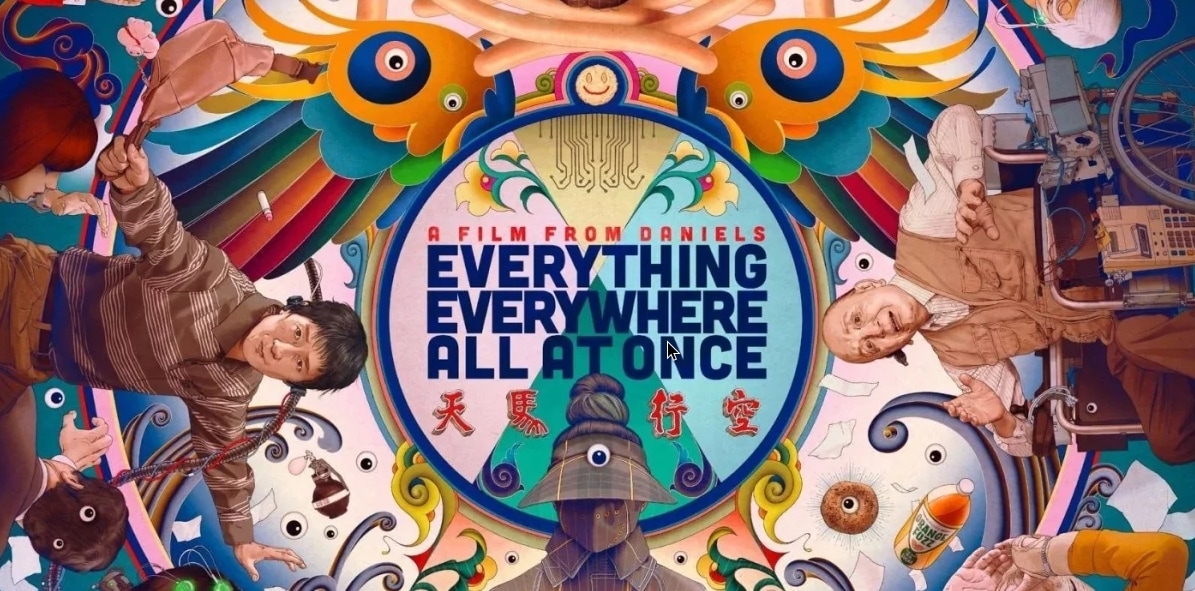 Also read: Everything Everywhere All at Once Gets a Staggering 14 Critics Choice Awards Nominations, Fans Hopeful It Will Decimate Oscars 2023 as Well
The movie has been nominated for a total of 11 Academy Awards and fans are eagerly waiting to see how many awards the movie wins from those 11 nominations. The movie has already won a British Academy Film Award, Critics Choice Movie Award 5 times, also the Golden Globe Award twice. The movie also won many other awards and has been nominated for many more. Alongside winning multiple awards, the film won many hearts with its absurdly funny script and was rated to be in the top 10 movies released in 2022 by the National Board of Review and the Producers Guild of American Awards.
Everything Everyone All at Once is available at the theatres.
Source: Deadline