It is not easy being an actor in a world where social media is as dominant as it is. Positive reviews perceived by someone can add up to a massive following, while a negative thought can snowball into extreme toxicity and hatred for the same actor. And if the actor is part of a franchise with an elaborate fandom, he or she gets subjected to even more scrutiny.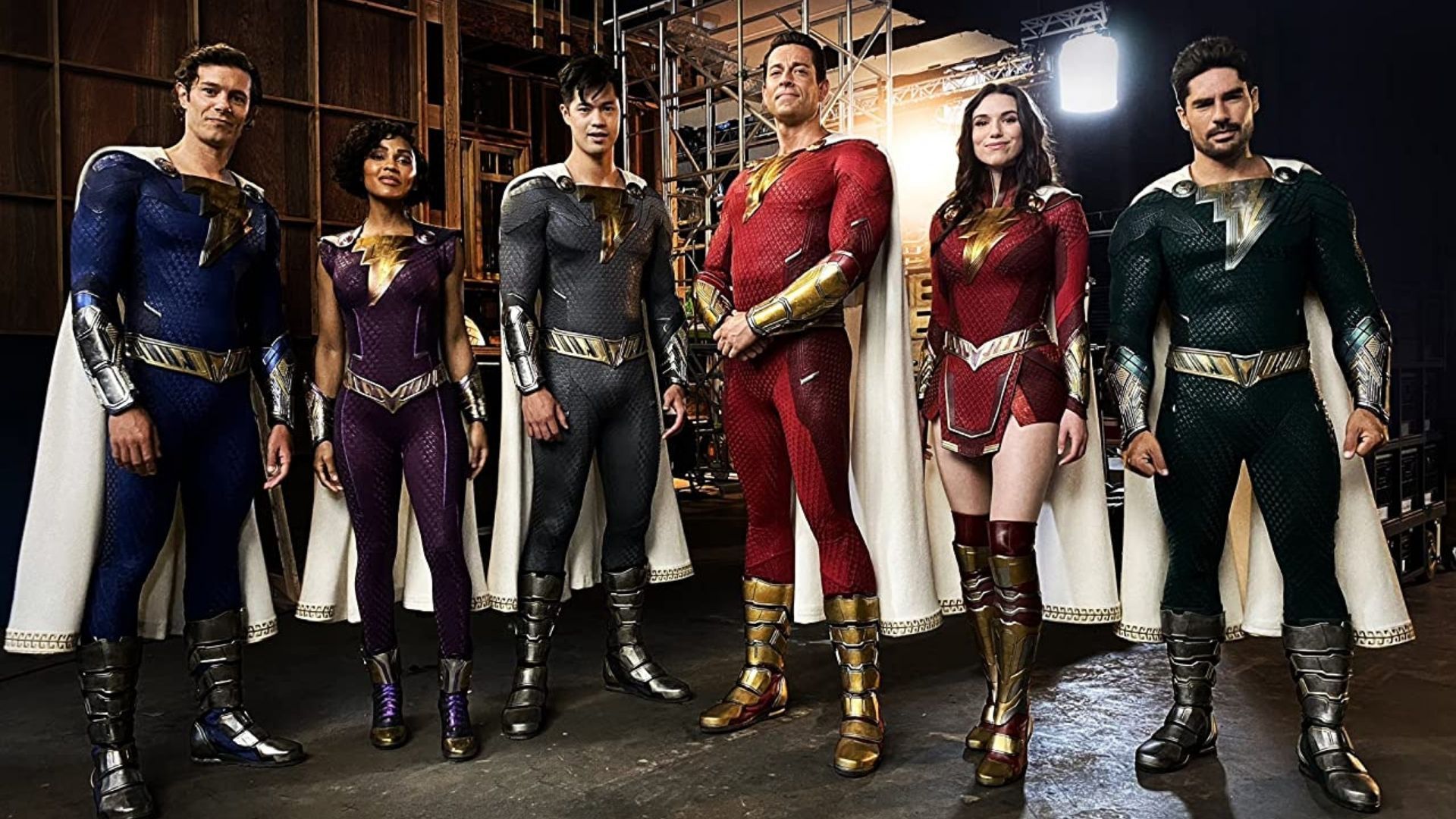 Read More: "I'm very ready to move on": Shazam 2 Director Done With Superhero Movies After WB Deliberately Made Zachary Levi's $125M Sequel Fail at Box-Office
Shazam! Fury of the Gods (2023) hit theatres on 17th March 2023 as the second installment in the Shazam! movie franchise. The $125 million movie is not performing as well as producers would have liked it to, with it coming under heavy critical review. Lead actor Zachary Levi has been the subject of much online hatred as well, and he recently spoke about the pressures of being a DC actor.
Shazam! 2 star Zachary Levi calls out DC fans, terms them toxic
The DCEU is winding to a finish as new co-CEOs James Gunn and Peter Safran kick off with the brand-new DCU later on in the year. Expectedly, there are going to be a lot of changes in the superhero movie franchise. Legendary director Zack Snyder and his Snyderverse works have a separate following of their own, and it seems that this particular group of fans are not responding nicely to Shazam! 2.
"There's a whole contingent of comic book fans that, really unfortunately, there's this one particular group of people that think I… well, they don't like me, because I don't agree with them on other comic book movies. You know who I'm talking about," said Zachary Levi on The Happy Sad Confused podcast with Josh Horowitz.
Levi was presumably referring to Snyderverse fans.
Know More: Fans Call Out Zachary Levi's Subpar "Stereotypical Kid" Acting in Shazam 2: "Doesn't even TRY to act anything like Asher Angel's Billy"
Levi went on to talk about how this class of fans misinterpret his words and called them 'toxic'.
"But instead of there being a conversation, they take up so many of my words, or things completely out of context, and then they go stir up all their other people that they know online, and they all just want to attack… and it's really sad, because this is just one example of so many examples of the amount of just venom, and toxicity, and bullying that goes on in these cyber dimensions," added the actor.
Levi's indignation is justified when the efforts of the actors, crew, and directors that go into the making of a movie are taken into account, only to be met with harsh and sometimes unjustified criticism.
Zachary Levi talks about the pressures of being a DC actor
Levi went on to elaborate on how tough it is to be a DC actor, what with the constant pressure of scrutiny by fans. He mentioned how intensely he scrutinized himself when he saw his acting.
"… it's already been tough… and I'm constantly just critiquing myself physically like, 'Stand up straight, you buffoon!' Like, 'My gosh, your posture is horrible.' Like all of the entire movie, I just can't help it. And also looking at myself, and my performance choices, and being like, 'Oh man, you're such an idiot there,'" said the Shazam! actor.
Levi made the stunning assumption that a toxic fanbase was possibly why the DCEU couldn't 'tap into a larger audience' as compared to the MCU.
Read More: Zachary Levi Hints James Gunn Might Replace Him as Shazam After Kicking Henry Cavill's Superman Out of DCU: "If there's another actor or whatever"
The actor called out the DC fans and said that some people were just 'negative to be negative' and it made it so much harder for the actors and those involved.
"It's very difficult, but, you know, listen, I did my best, I have to accept that, I know that I did my best, and all the other stuff is out of your hands. But yeah I mean even on Twitter today, scrolling through, there's people that have released some advanced reviews, or just you know fans who have seen it, and there's this incredibly positive stuff out there. And then, of course, there's these other people, like the internet is full of, which is a very just negative to be negative people… " said Levi.
One would hope that DC fans give the likes of Levi, Gunn, and Safran a shot at the DCU and provide constructive criticism if any. Only such response will help the growth of the superhero franchise holistically.
Shazam! Fury of the Gods is currently in theatres worldwide.
Source: The Direct