The Last of Us has proven to be a great addition to the world of the video game and has since received so much praise that it has already been renewed for a second season. It has proven with an absolute bang how well video game adaptations can be recreated into fine works of cinematography. Every time a new episode airs, it only makes its place in the television industry even more concrete.
That hasn't always been the case for video game adaptations. While games like Arcane and The Last of Us have been successfully adapted and immediately made the fans fall for the series, many haven't been able to do that. Video game adaptations are a hit or miss and for Uncharted, it was unfortunately the latter.
Also Read: Nice Try 'The Last of Us' But No One Can Do the Zombie Apocalypse Better Than 'The Walking Dead'
Uncharted Fans Dejected Upon Seeing The Accuracy Of The Last Of Us
Tom Holland's Uncharted movie had been rather extremely hyped because of the popularity of the game and the love that fans had for it. Upon its release, the audience was hit with disappointment because Mark Wahlberg not being the best casting choice for Sully. The movie further tried to blend different games into one which ultimately resulted in inaccurate. The movie had a lot of differences from the games and to an extent, had not been as enjoyable as fans were expecting at first.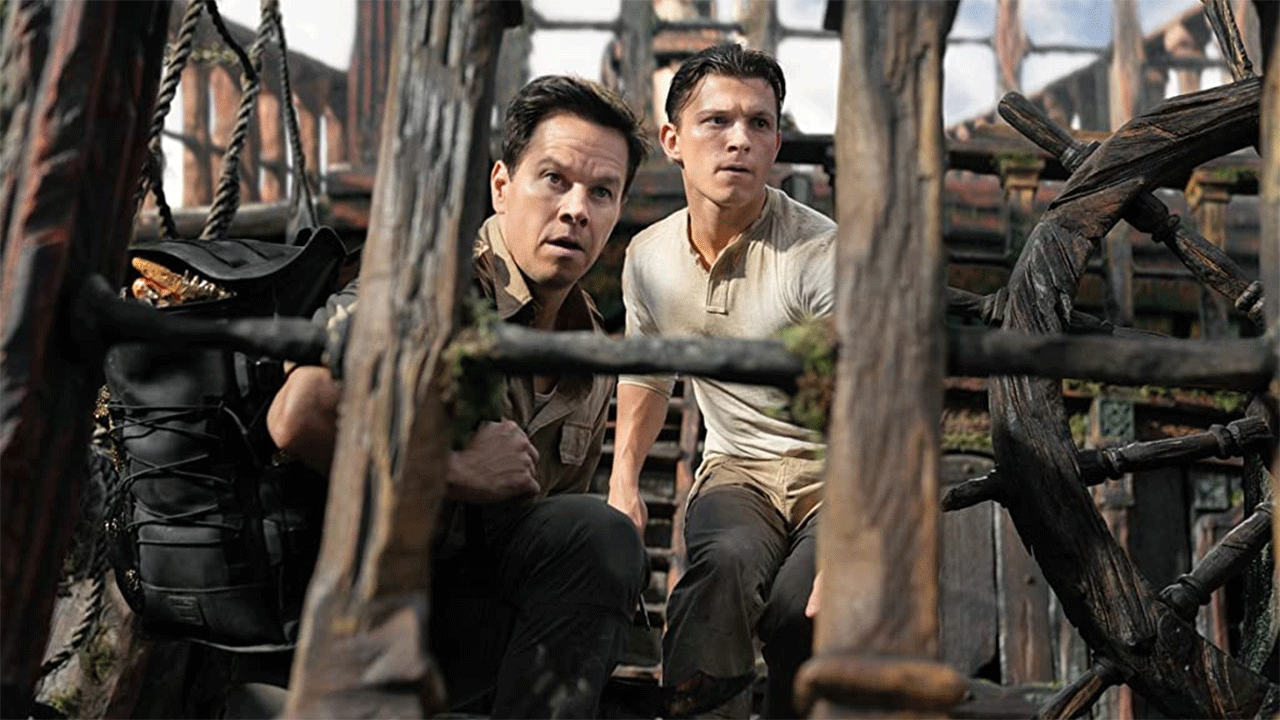 Fans had said that the movie was fun, just not as accurate as they would have liked. Now that Bella Ramsey and Pedro Pascal's The Last of Us has shown just how well live adaptations of video games can be, fans of Nathan Drake have kept their head in their hands with disappointment and questioned how well they could have played the movie out but, did not. The latest episode has shown, much like every other episode that even if the scenes are enacted exactly the same bit by bit, they still will manage to hold the originality and experience of the series and hold the authenticity of the video game.
Also Read: The Last of Us Star Bella Ramsey Has an Update for Next Season of Hit HBO Max Series: "You heard about season 2 right?"
The Last Of Us Proves To Uncharted Fans That Video Game Adaptations Can Be Done Right
Fans of Uncharted have been amazed upon seeing just how well put The Last of Us is. Both the video games were heavily loved and were both under Naughty Dog and Neil Druckmann. The movie, however, was not. The series, on the other hand, is still being created by Druckmann and has received a lot of praise.
I hate watching the last of us every week cause as a uncharted fan it's hard 😭
Last of us fans get a well made tv show that is almost perfect while we're uncharted fans are stuck with a movie that combined the story lines of 1,3&4 😭pic.twitter.com/t9fsW0pqzU

— Smiley (@UnproblematicMr) January 25, 2023
Low-key mad the Uncharted movie wasn't a faithful adaptation of the video game… It could've been AMAZING.

The Last of Us is a perfect example of how it's done. 🙇🏻‍♂️ pic.twitter.com/rrVtA3nyaJ

— Kevin 🍥 (@TheRealTCU) January 30, 2023
Every video game adaptation should be ashamed of themselves.

— 💚🎃John🎃💚 (@JpOuterHaven) January 30, 2023
Mark was not a good casting for Uncharted. He was horrible!!!

— Shaz (@ShazTaz21) January 29, 2023
Maybe companies will finally start investing the necessary resources to do GOOD video game adaptations in the future. It's a market that has had a ton of potential for years that has never fully been capitalized on

— Max Persellin (@MPersellin70) January 29, 2023
It has proven the worth of video game adaptations and how to satisfy the fanbase with ease. Fans are since waiting for when the movie would be redeemed and Tom Holland's Nathan Drake would also be given justice and a proper adaptation that can be counted as a part of the franchise rather than outside it.
The Last of Us is now streaming on HBO Max.
Also Read: After the Success of The Last of Us, John Wick Director Chad Stahelski Wants To Do a 'Ghost of Tsushima' Movie: "Would be my favorite film to do"
Source: Screen Rant