In recent times, Amazon Prime Video has been on a roll to disrupt the superhero industry by producing web series like The Boys and the animated series adaptation of Robert Kirkman's comic book series Invincible. What these series do differently than the series of the juggernauts of the industry is the fact that they don't shy away from bringing carnage and mayhem that is raw and rustic with explicitly graphic content.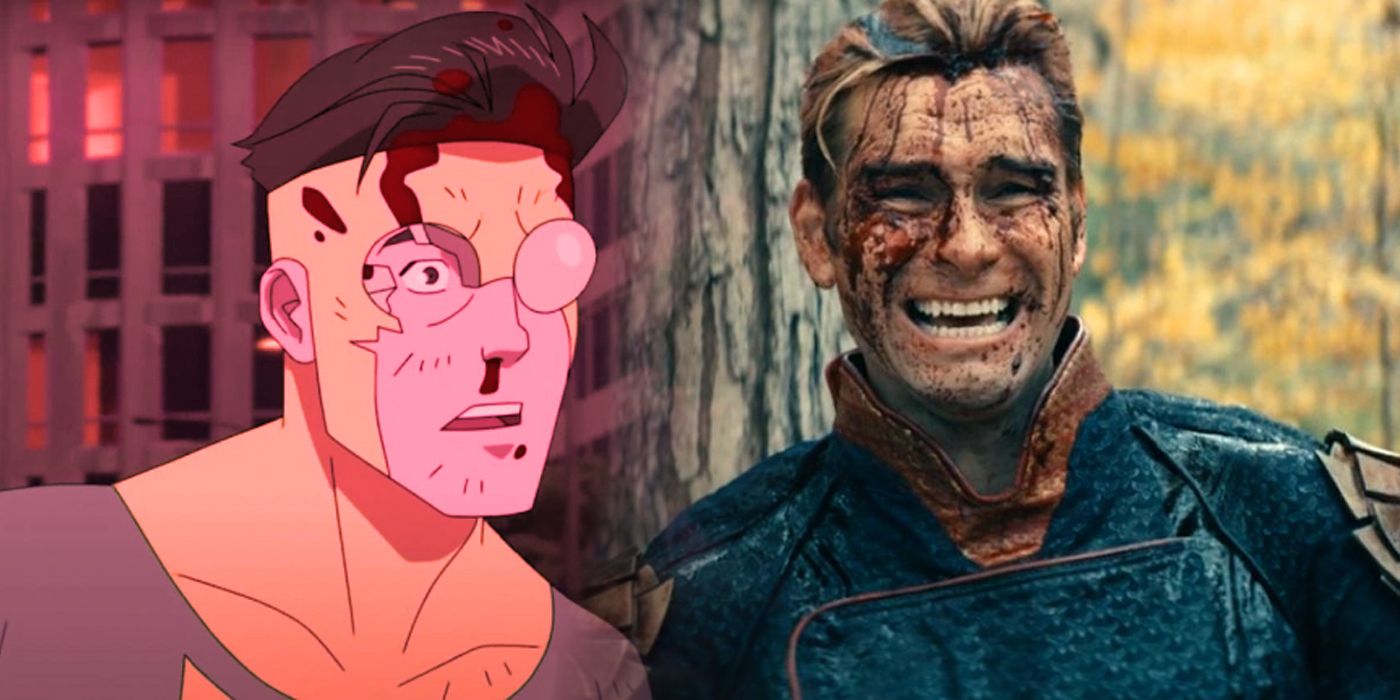 And seeing as the audience is mesmerized by these shows and stories that revolve around the more rooted and realistic premise of a superhero world, both of these shows have gained massive popularity and fan-following amongst the audience. And seeing the potential of these characters and what they offer to the superhero world, Universal Studios has proposed the idea to bring Invincible into the superhero cinema industry to compete with Disney and Warner Bros. Discovery.
Invincible Creator Talks About A Potential Invincible Cinematic Universe!
Anyone can pick any kind of media from the plethora of superhero films and TV shows/web series nowadays, and they will notice that almost all of them would be an offering from either Disney's Marvel Studios or Warner Bros. DC Films. So a breath of fresh air came to the consumers of the superhero genre with Amazon Prime Video's The Boys and Invincible, which were absolute game changers to the kind of stale-going cinematic universes.
You may also like: Ranking All Superhero Shows & Movies Of 2021
And now, Universal Studios has decided to take it a step further to expand it into a grand scheme. During a conversation with ComicBook, the creator gave an update that highlights the project that Universal proposed to adapt the comic book series into films, which has now been boosted up the pipeline thanks to the absurd success of the series. Now, Kirkman is sure that the film can become a reality. During the conversation, he said:
"We're very much still working on that, Sometimes movies take a little bit longer. I think it's safe to say, if anything, the show has just helped that immensely. People are very excited about that movie potential at Universal. So we're riding that excitement and trying to push things forward as quickly as possible."
If the proposed movie does come out and becomes a hit just like its TV counterpart, then Universal will still have 20 years of Invincible to adapt from the comics, reaching the possibility of creating a whole cinematic universe around the source material.
You may also like: 5 Reasons The Future Of Superhero Genre Is In Shows, Not Movies
What To Expect From Invincible Season 2?
With Amazon Prime Video releasing the first look at the upcoming second season of Invincible, fans are more than excited to see the story unfold, and the hype is even more contagious! After the grim events of the first season, there had been a lot of plots and stories that seemed unanswered and unexplored, which now will be able to be explored. Along with this, there are new enemies and supervillains that Mark Grayson will have to face.
You may also like: Invincible Season 2: 6 New Villains We Want To See
Invincible Season 2, coming exclusively to Prime Video in late 2023
Source: Comic Book